F 900 XR
From $19,835* Ride Away

*Manufacturer's Recommended Ride Away Price for a new BMW F 900 XR with no optional extras. Price is based on the motorcycle being garaged in Sydney metro and a private owner with a good driving record. Price may vary according to individual circumstances and may vary between authorised BMW Motorrad dealers and states/territories. Modifications and mistakes reserved. Please consult your authorised BMW Motorrad dealer for further details.


The new BMW F 900 XR.
Higher, faster, further.
XR stands for the uncompromising combination of athleticism and long-distance performance - Adrenaline for days, curve for curve. On the new F 900 XR, you can keep hunting these curves without stopping - with a thrilling design that promises pure performance. The upright relaxed seating position promises maximum comfort and allows you to simply focus on the next corner.
Thanks to a full assortment of innovative equipment, you are just as well-equipped for sport and travel as you are for the hustle of the city. The all new F 900 XR matches your sporty attitude, and allows you to challenge its full potential in any situation.
#NeverStopChallenging
Choose your style.
Discover the range of available colours on the F 900 XR.
*/-->
Sport Style - Racing Red
The dynamically aggressive red contrasts with the technical seeming Granite Grey Metallic Matt and shows: The heart of an athlete beats in you. Which your F 900 XR already exemplifies. The short Sport windshield and the gold anodised fork tubes underline the dynamism of this motorcycle.
*/-->
*/-->
Exclusive Style - Galvanic Gold Metallic
The Exclusive style is an absolute eye-catcher. The black rims let the brilliant Galvanic gold metallic positively shine. The tank cover and radiator grille contrast in Granite Grey Metallic Matt. Ride confidently on your F 900 XR all day – with its hand guards enabling you to hit any curve you like.
Specification.

BMW Motorrad ABS, ASC

TFT Connectivity Display
LED Lights, Riding Modes
Adjustable Levers & Windscreen

Gear Shift Assist Pro
Heated Grips
Cruise Control
Hand Guards

Specification.

BMW Motorrad ABS, ASC

TFT Connectivity Display
LED Lights, Riding Modes
Adjustable Levers & Windscreen

 

F 900 XR Tour Additions:

Dynamic Engine Brake Control
Tyre Pressure Monitoring
Hand Guards

Comfort Package: Dynamic ESA, Keyless Ride, Centre Stand

Touring Package: Navigation Preparation, Cruise Control

Dynamic Package: Headlight Pro, Gear Shift Assist Pro

Active Package: Dynamic Traction Control, Riding Modes Pro, Heated Grips, ABS Pro, Pannier Fasteners
3 Years Warranty.
Ride on & on & on. We're giving you an extra year. 
Now there's a 3-year warranty on all motorcycles.*
* Valid on new motorcycles purchased from 1st October 2018
The design of the F 900 XR
Clear body language – the unmistakable XR.
The motivation of the F 900 XR can be seen at the very first glance. The striking LED light guides of the newly developed headlight emphasise the commanding nature of the F 900 XR – a feeling that you know best. The fairing builds further upon this dynamic excitement. Precise edges define its aggressive design. The slim and visually short tail invokes the athletic energy of this long-distance performer.
+ Read more
Upright and relaxed.
Upright and relaxed.
At the end of the day, you've put in just the right number of kilometres onto the odometer and have just enough in your bones: The ergonomics of the F 900 XR. It is completely designed for sporty long-distance performance. Take on curve after curve behind its protective front fairing. Maximum variability is the rule here, with seat heights from 775 to 870 mm, as well as a fully adjustable hand lever and flexible two-level windshield. The optimal position of the footrest and seat enables your passenger to join in on the passion for every kilometre.
+ Read more
Two-cylinder in-line engine
73
kW (99 hp) max. capacity at 8,500 rpm
88
Nm max. torque at 6,750 rpm
775
Seat heights of 775 to 870 mm
Your resting heart rate: 88 Nm.
Your resting heart rate: 88 Nm.
The racing line before your eyes and your gaze far ahead, you take every curve calmly and confidently. One after the other, again and again. Just typical #NeverStopChallenging. Well, if this insatiable desire for every straightaway, this drive to always go further, meet the right partners: The high-torque two cylinder in-line engine of the F 900 XR delivers between 4,500 and 8,500 rpm. The optional Dynamic ESA delivers optimal suspension comfort and very stable handling. Those who press forward like this leave the others behind.
+ Read more
Visionary – literally.
Visionary – literally.
The F 900 XR is setting standards when it comes to illumination. It has an adaptive cornering light – available for the first time in the mid-range segment. Placed in the newly developed striking LED headlamps, it provides perfect illumination for corners at a 7° angle: an obvious plus when riding at nights or with poor lighting conditions.
+ Read more
Systematic safety.
Systematic safety.
Numerous other innovations ensure a pleasant and relaxed ride. The Dynamic Brake Control (DBC) and Engine Braking Control (EBC) deliver more safety for emergency braking and for abrupt releases of the accelerator as well as sudden downshifts.
+ Read more
Experience the sound of the F 900 XR
The highlights of the F 900 XR
Two-cylinder in-line engine.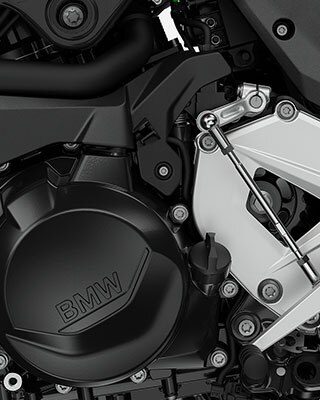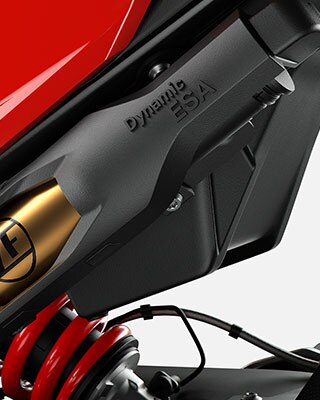 Adaptive cornering light.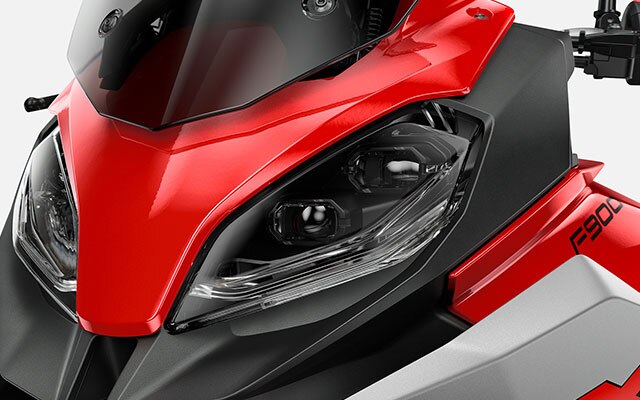 Seat heights: Wide range that just fit.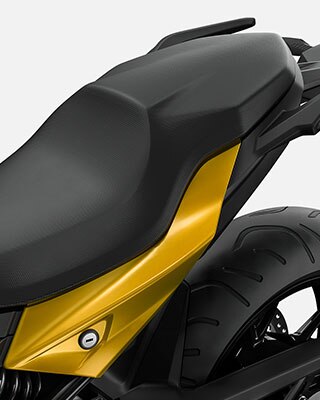 Height-adjustable windshield.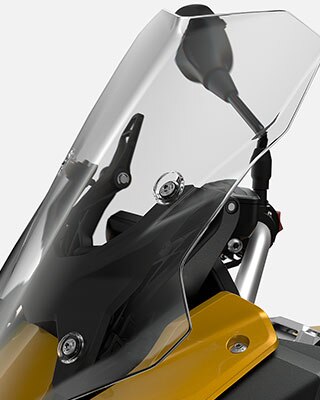 TFT Connectivity Display.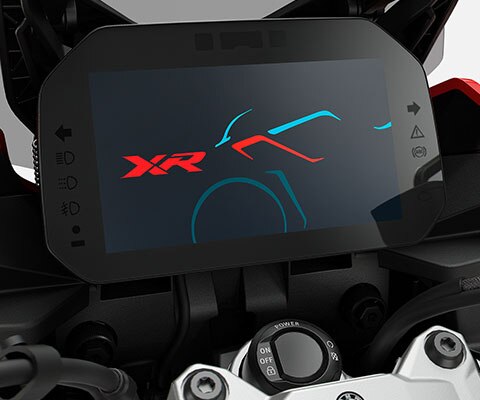 Convenient storage space.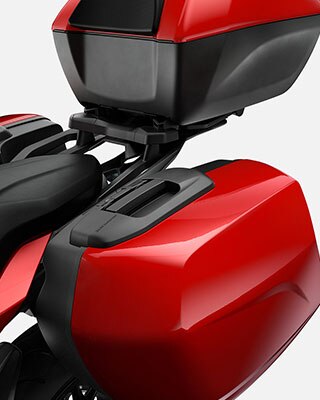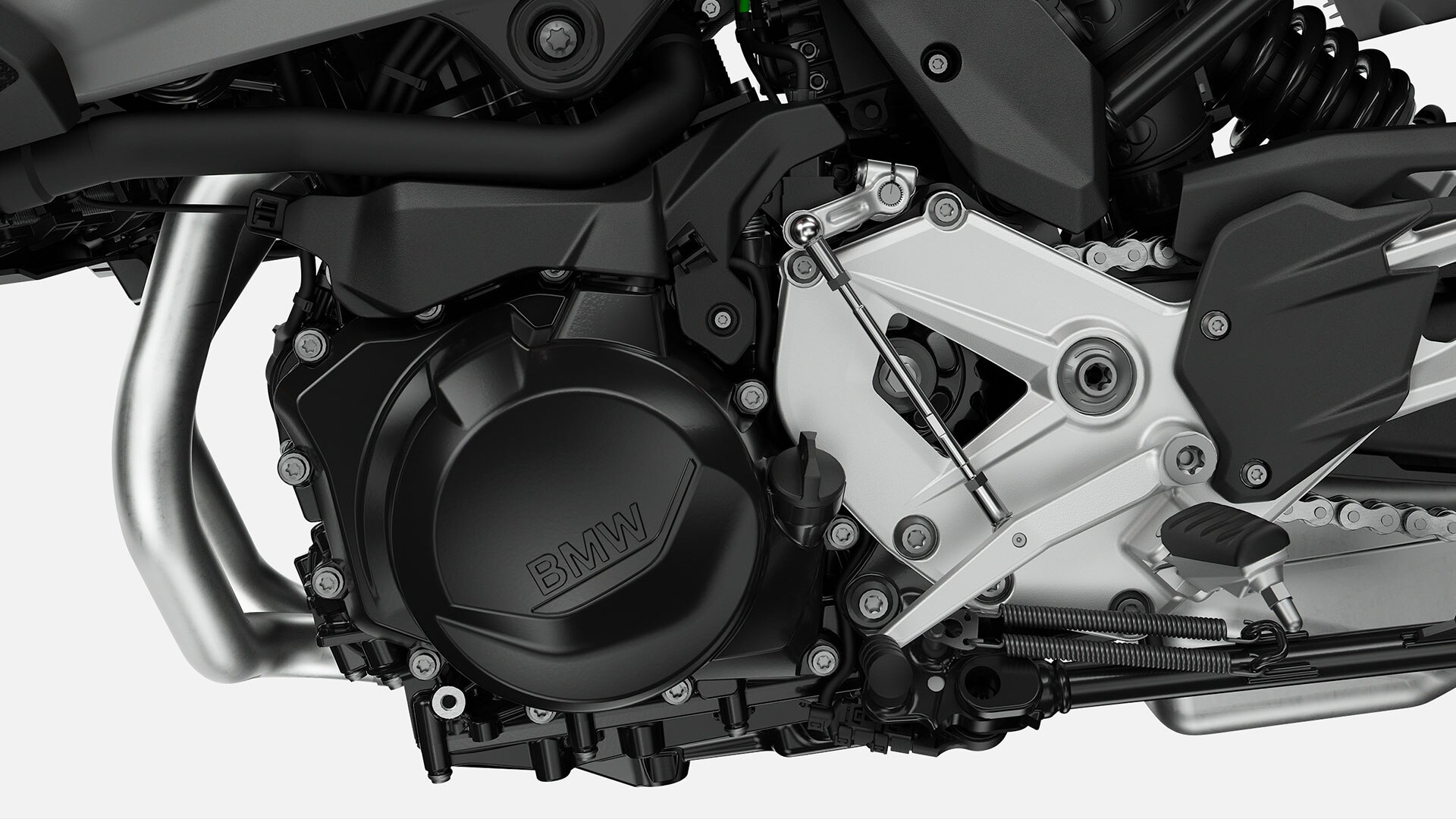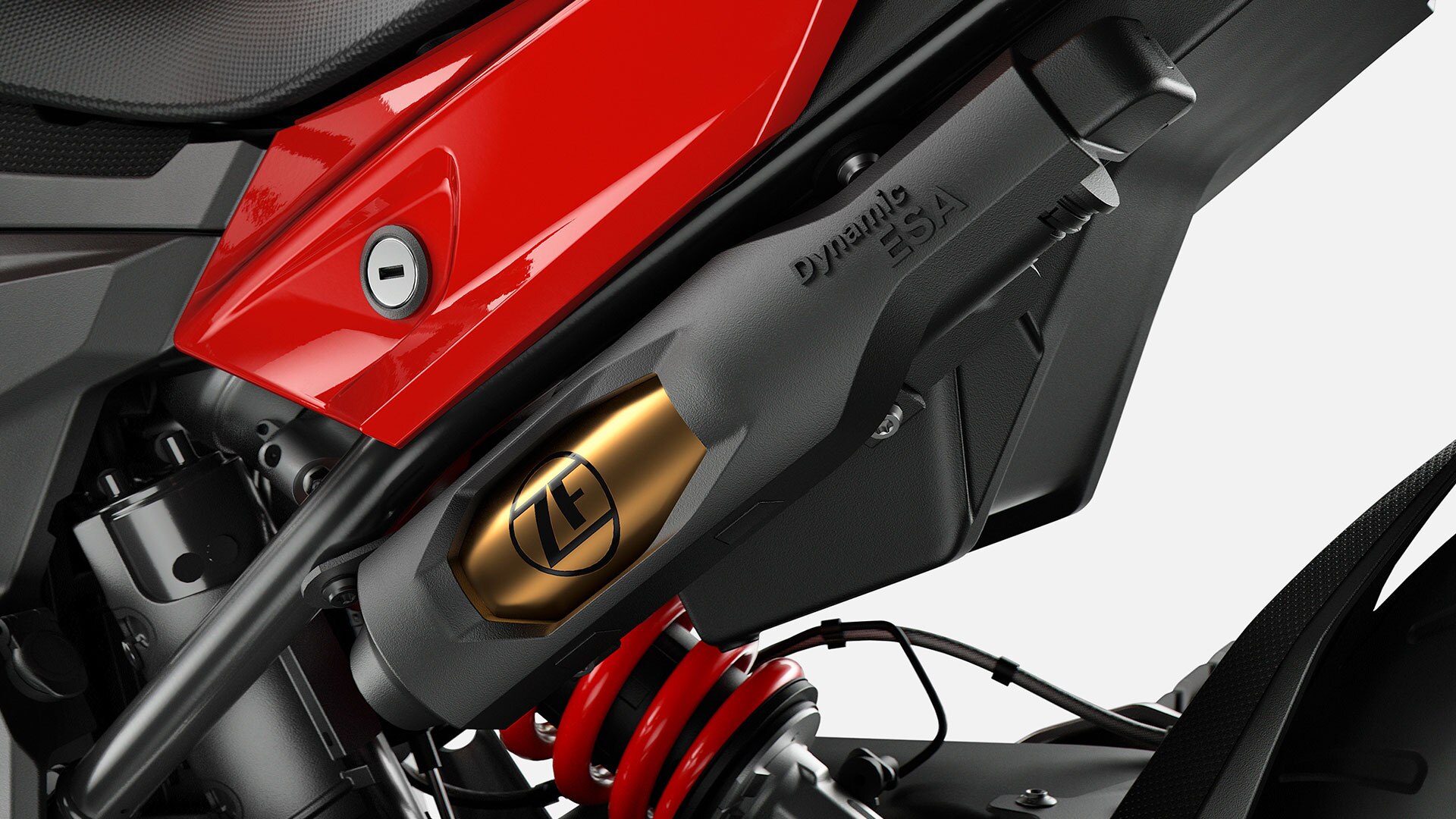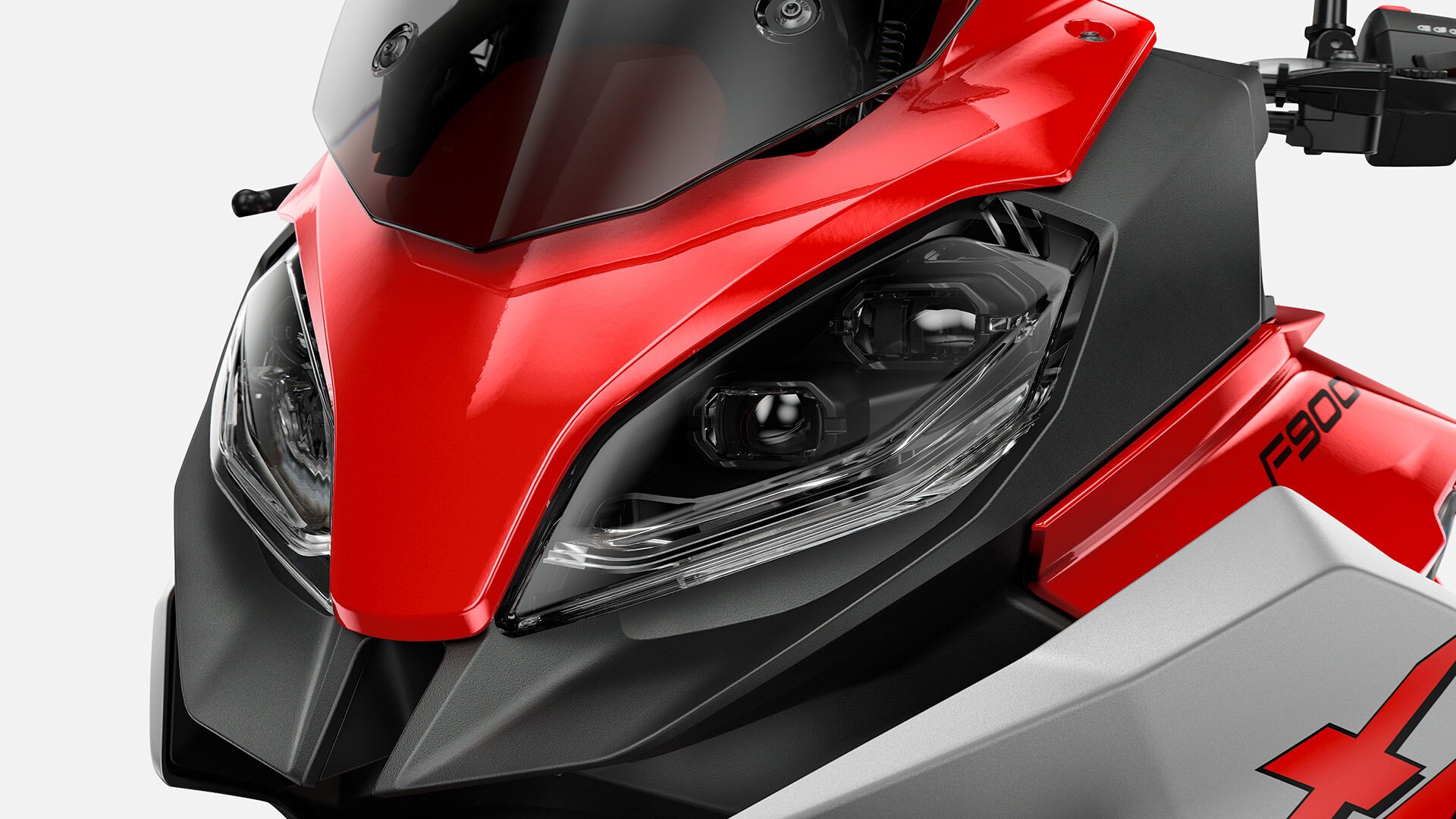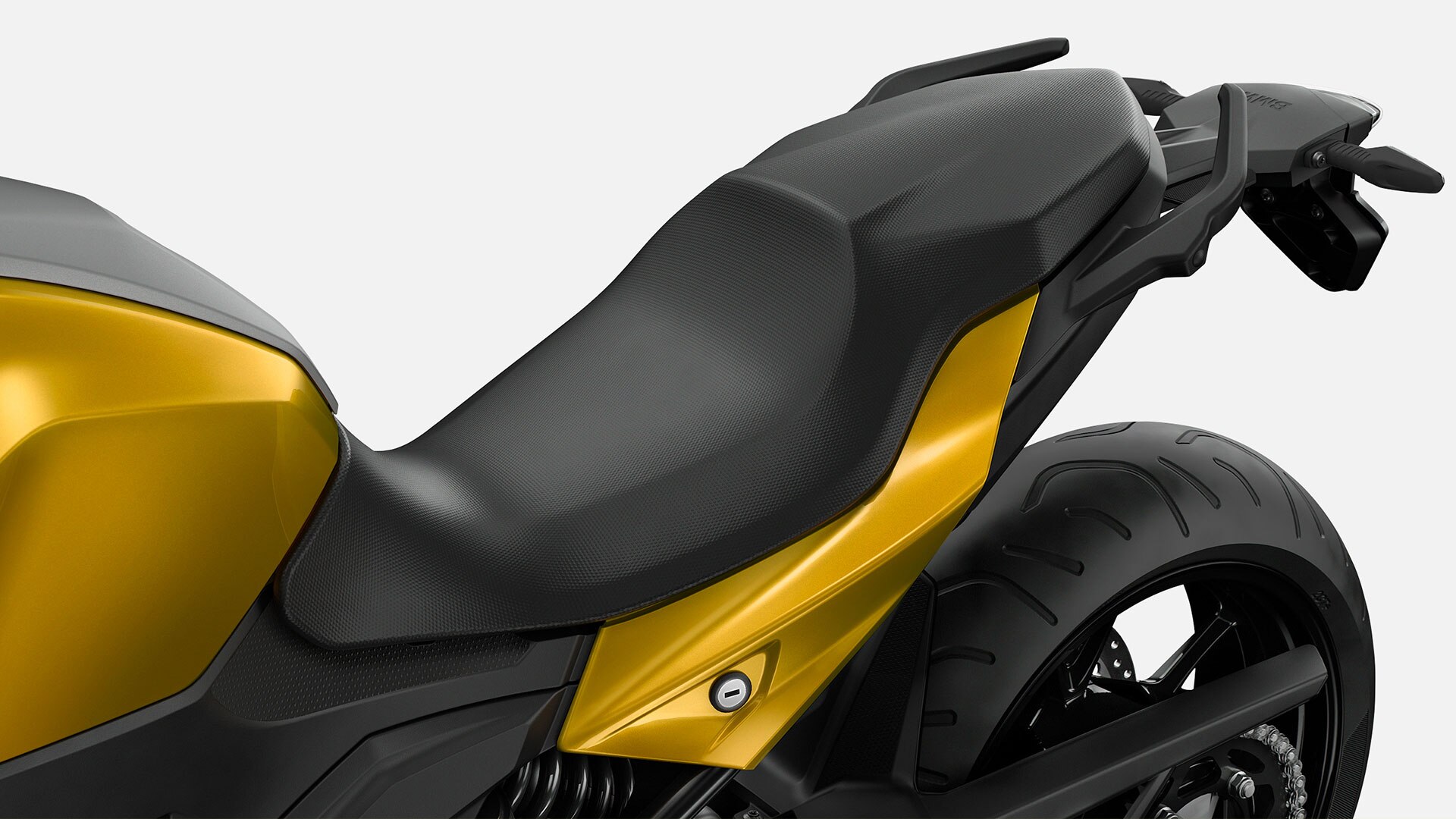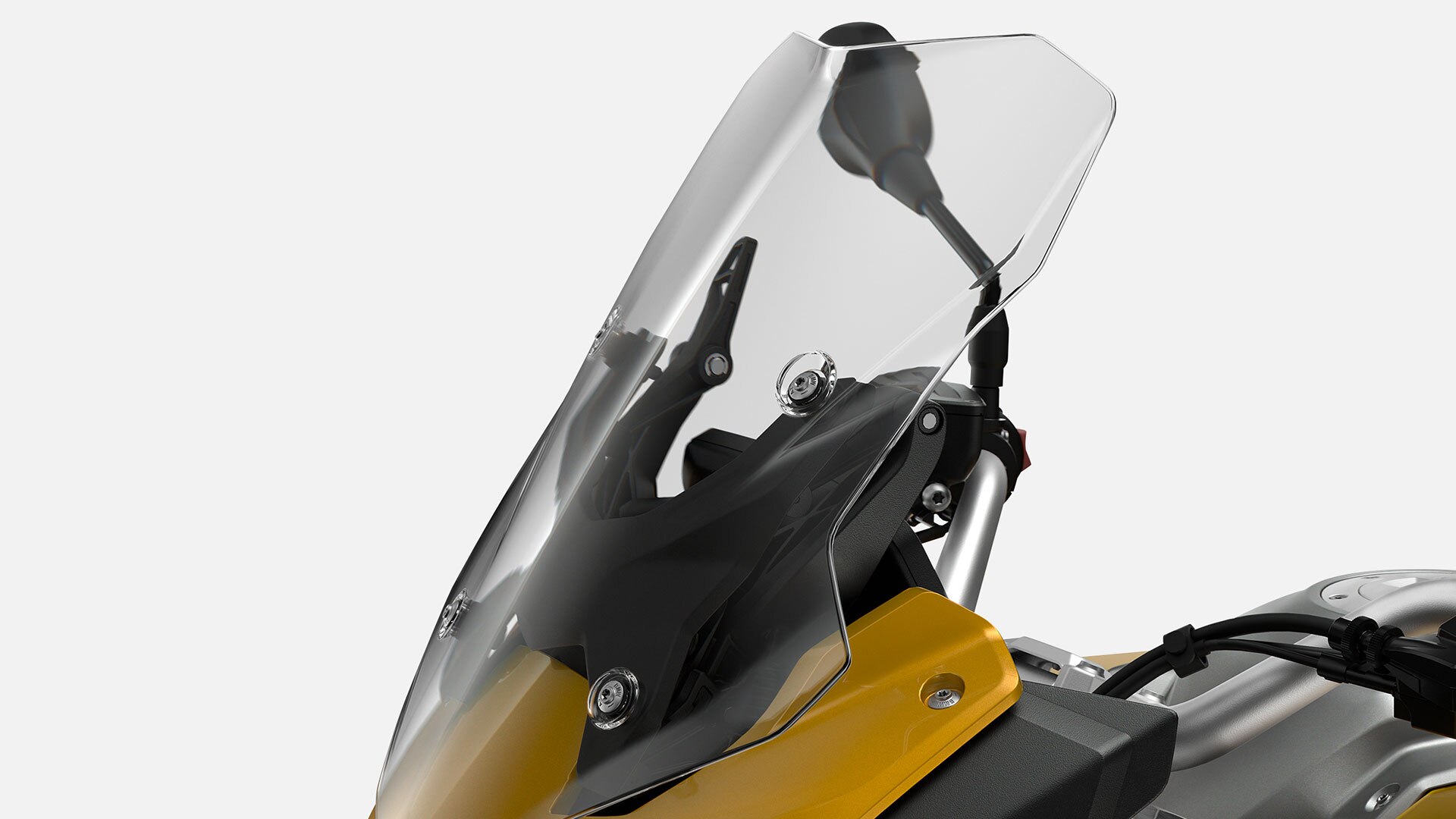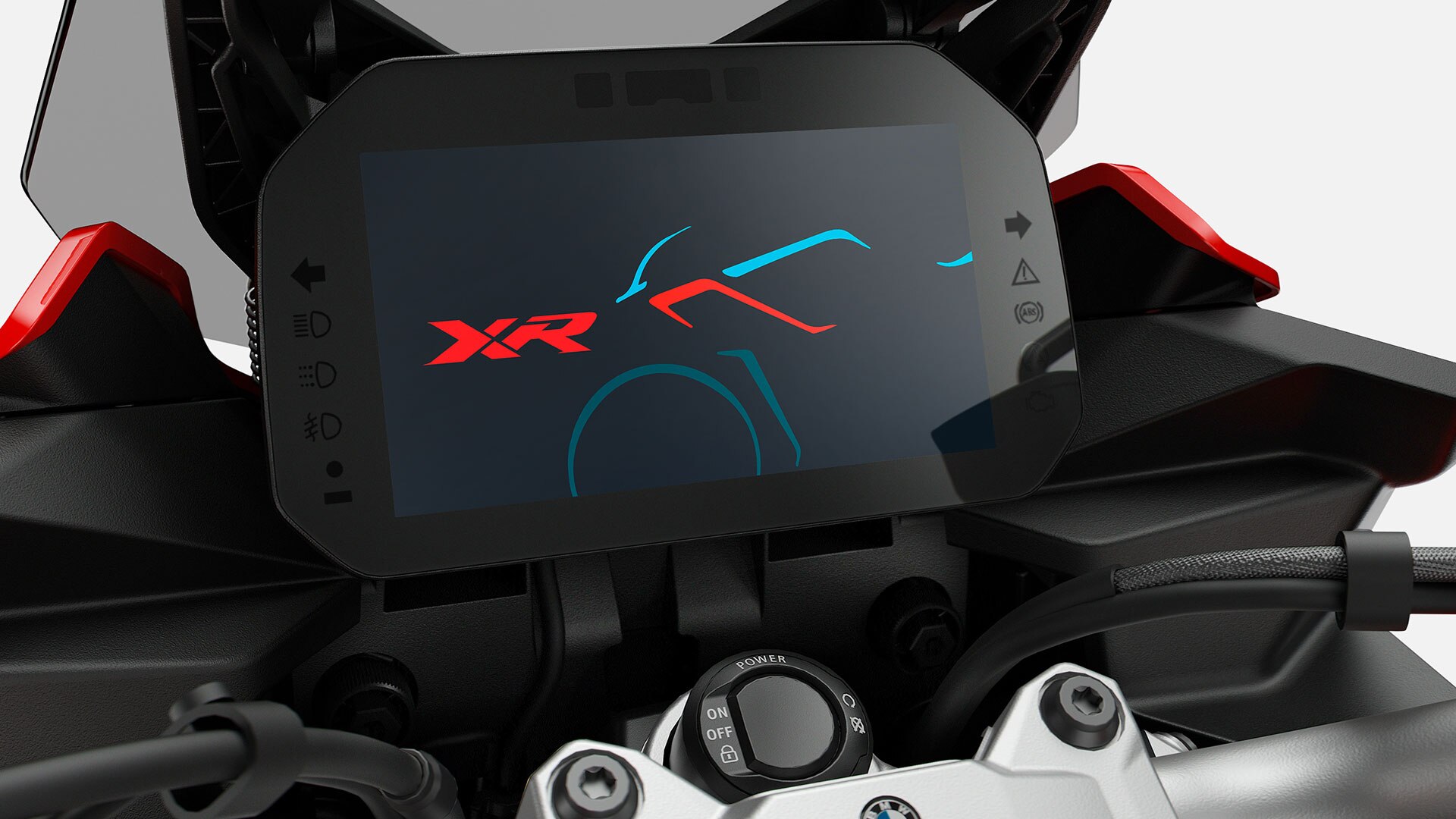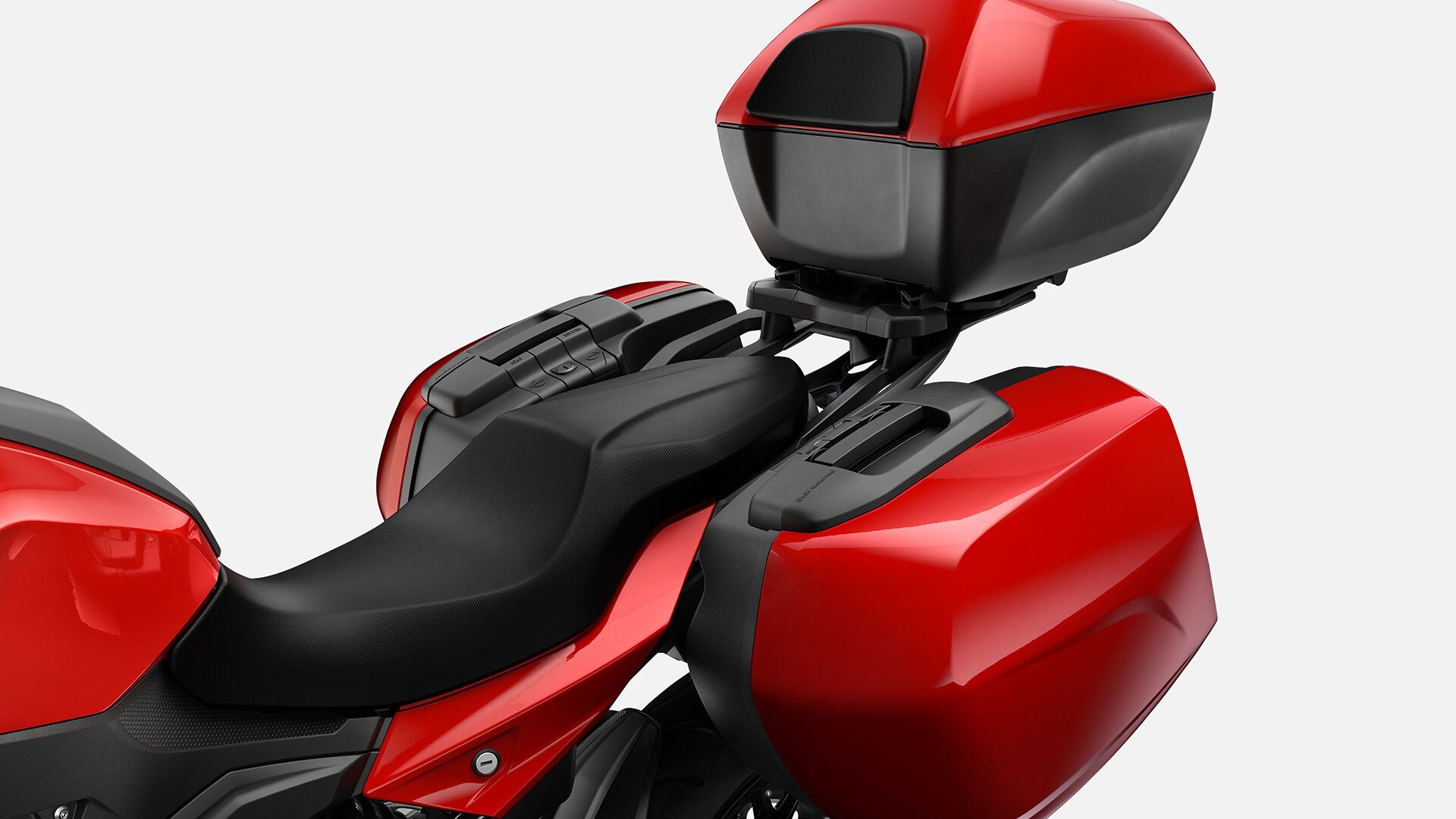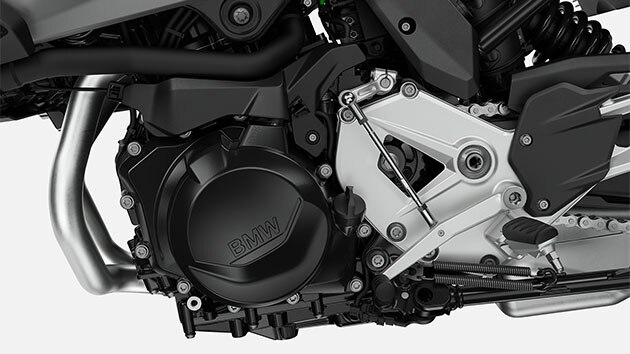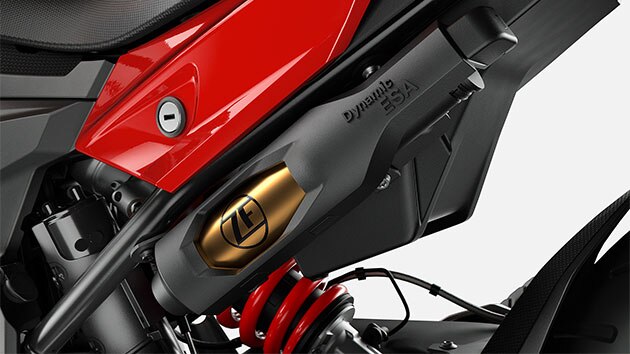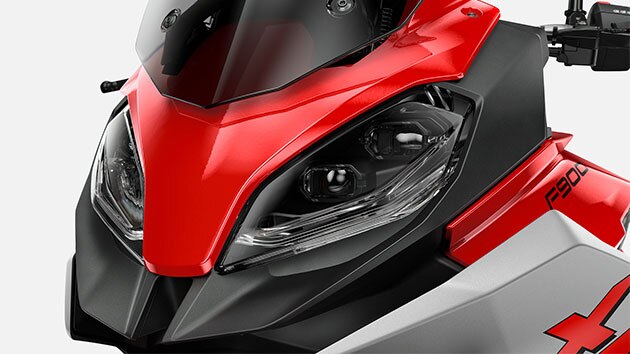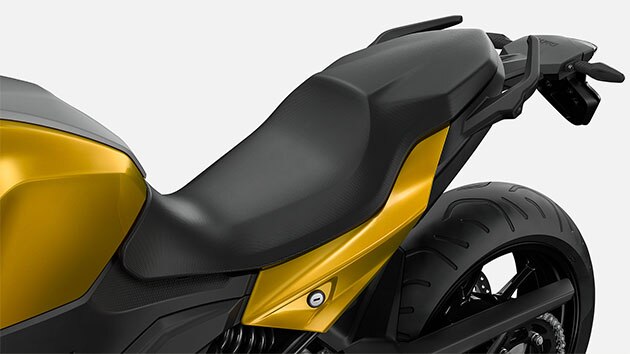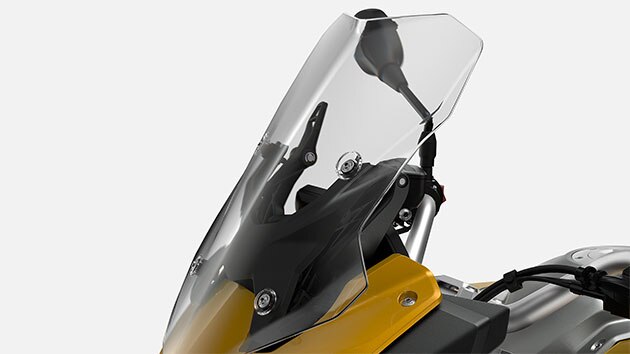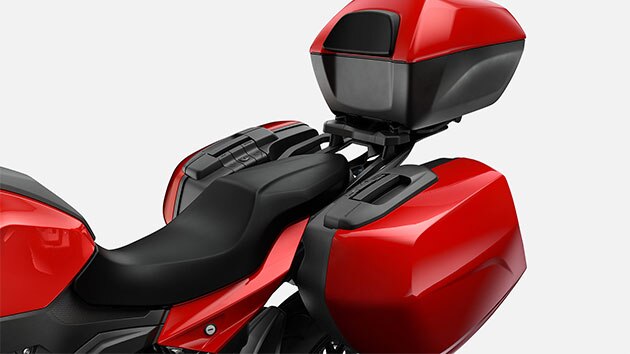 Here you can meet riders who think like you do. People who make no distinction between their heart rate and torque. People who expect an even better curve after the one they are on – and follow every hunch.
+ Read more