K 1600 B
From $42,635* Ride Away

*Manufacturer's Recommended Ride Away Price for a new BMW K 1600 B with no optional extras. Price is based on the motorcycle being garaged in Sydney metro and a private owner with a good driving record. Price may vary according to individual circumstances and may vary between authorised BMW Motorrad dealers and states/territories. Modifications and mistakes reserved. Please consult your authorised BMW Motorrad dealer for further details.


The BMW K 1600 B.
TAKE A RELAXED CRUISE ANYTIME.
If you're hungry for asphalt, every mile and  new horizons - the Bagger is the motorcycle for your journey. With 6 cylinders, an extraordinary running smoothness and its impressive power development, it leaves no doubts – the journey begins now.
The bike and you become one with the road in the typical Bagger silhouette -  the chopped windscreen and the striking rear ensure an unmistakeable appearance, whilst simultaneously loaded with innovative technology and a high level of comfort. So get going and enjoy the wind on your face – with the K 1600 B.
Choose your Style.
Discover the range of available colours on the K 1600 B.
Features.
Features.
Cast Aluminium Wheels
BMW Motorrad Integral ABS, ABS Pro

Dynamic Traction Control, Dynamic ESA
LED Lights, Coloured TFT Screen, Xenon Headlight
Heated Grips, Seat Heating, Comfort Turn Indicator
Cruise Control, Riding Modes, Comfort Footrests
Adjustable Levers, Adjustable Windscreen
Hill Start Control Pro
Radio, Bluetooth Interface, Floorboards
Engine Protection Bar
Traction Package:
Adaptive Headlight, Daytime Riding Light
Hill Start Control, Tyre Pressure Control
Equipment Package:
Keyless Ride, Gear Shift Assist Pro
Central Locking System, LED Additional Fog Light
Anti-Theft Alarm System
Touring Package:
Audio System ECE, Reverse Gear
+ Read more
3 Years Warranty.
Ride on & on & on. We're giving you an extra year. 
Now there's a 3-year warranty on all motorcycles.*
* Valid on new motorcycles purchased from 1st October 2018
Unmistakably Bagger. Unmistakably different.
As it should be for a Bagger, it is brimming with presence and is made for gliding along. The sloping line of the silhouette makes the K 1600 B flat and streamlined. The "Blackstorm Metallic" colour in combination with the various black tones give the Bagger its shape and make it appear imposing and confident at the same time. The chopped windscreen and the striking rear section with LED indicators and brake lights integrated into the cases define the style. The black 6-cylinder completes the strong-charactered overall image. And with the standard tubular handlebars, the Bagger can be easily steered towards the horizon.

+ Read more
6-cylinder in-line engine
175
Nm max. torque at 5,250 rpm
125
Nm from 1,500 rpm, which represents 70% of the max. torque
Oil-/ watercooled four-stroke in-line six-cylinder engine
No distance is too far.
No distance is too far.
The 6-cylinder in-line engine ensures the desired dynamics with its unmatched running smoothness and power development. On tour with your boys, you will enter every bend dynamically and with agility. Its maximum torque of 175 Nm and 118 kW (160 HP) develop an incomparable and effortless push force. And 70% of the torque is already achieved at 1500 rpm. This means even the smallest movement of your wrist makes you feel the K 1600 B's acceleration in an impressive way. After having arrived at your destination, the reverse assistant ensures effortless manoeuvring. By choosing Keyless Ride you add another technical highlight that perfectly rounds off the overall package.  

+ Read more
EXPERIENCE THE SOUND OF THE K 1600 B
The Highlights of the K 1600 B
Six-cylinder in-line engine.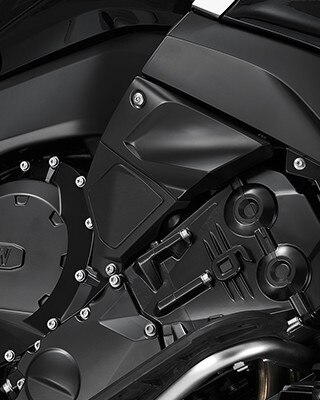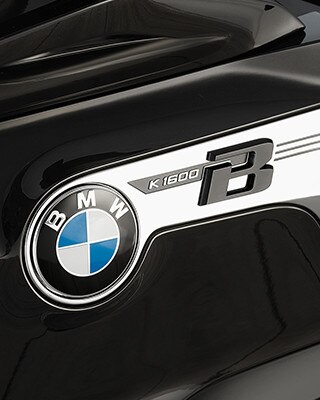 LED indicators and brake lights integrated into the cases.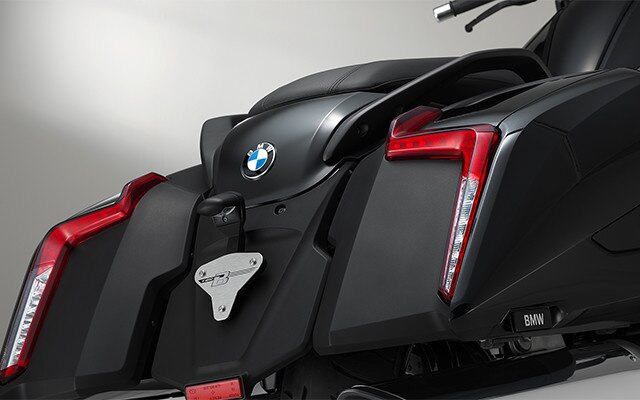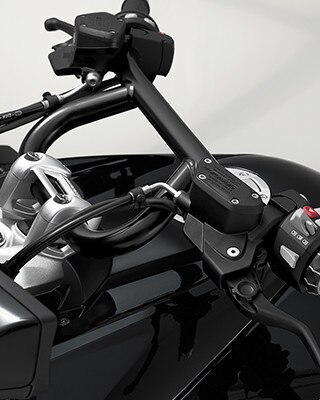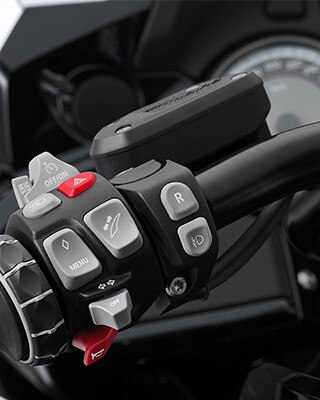 Low seat for more comfort.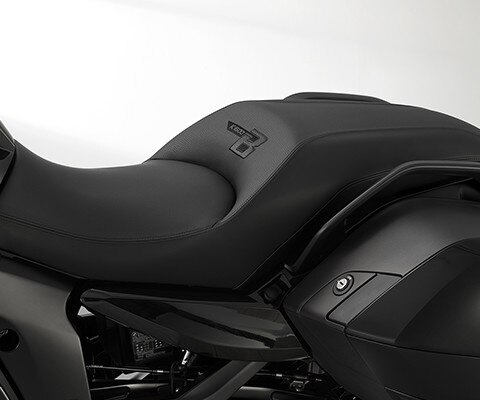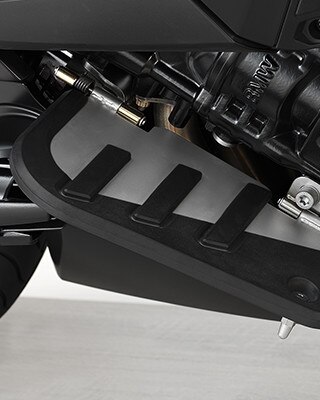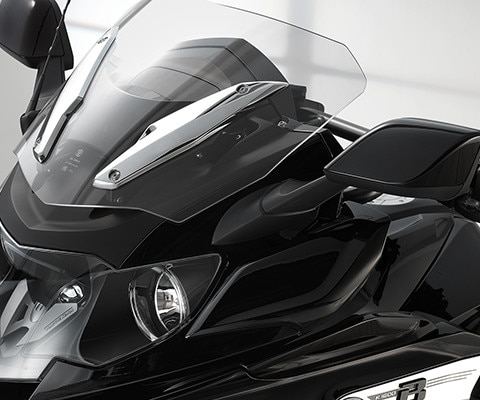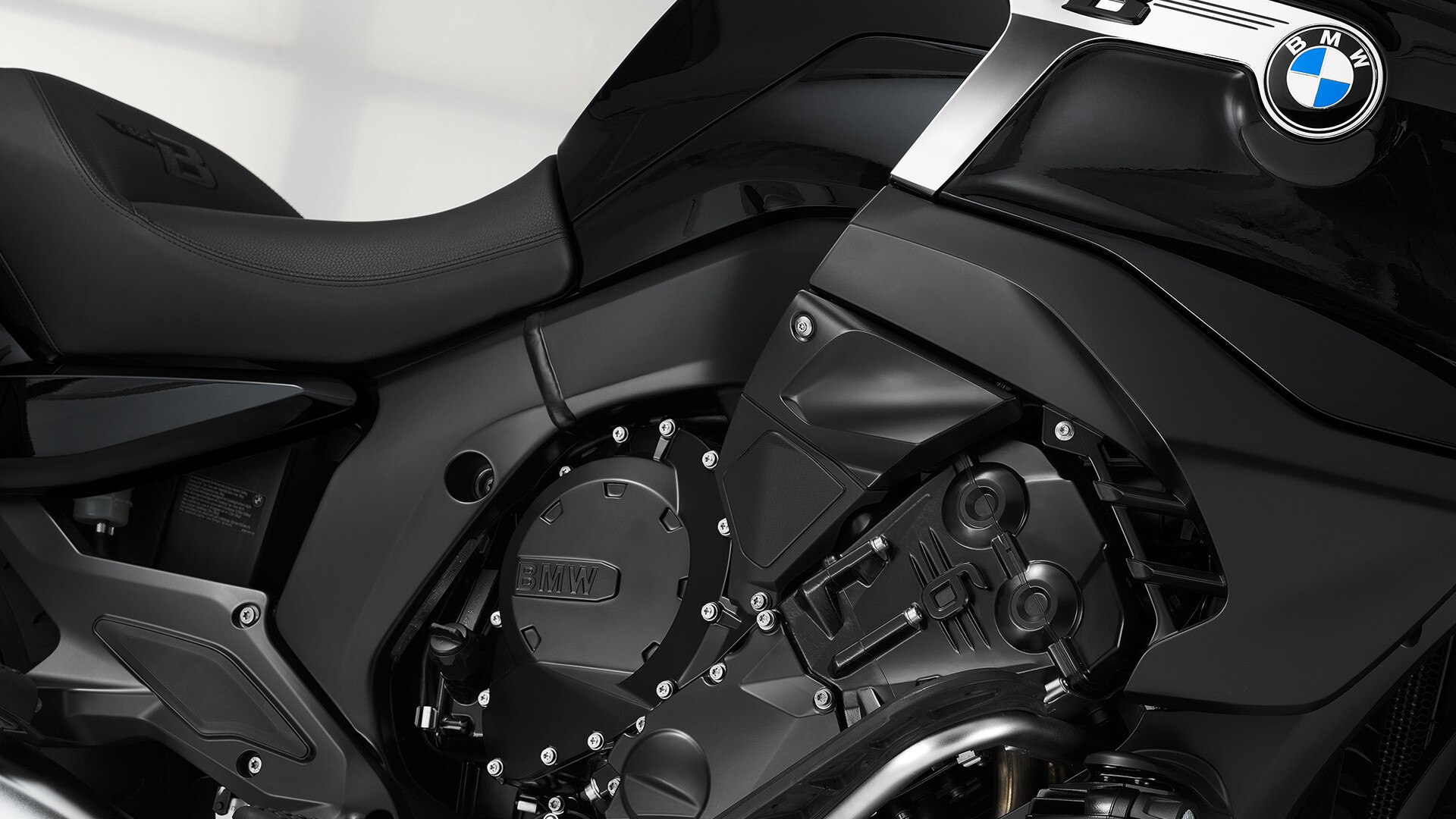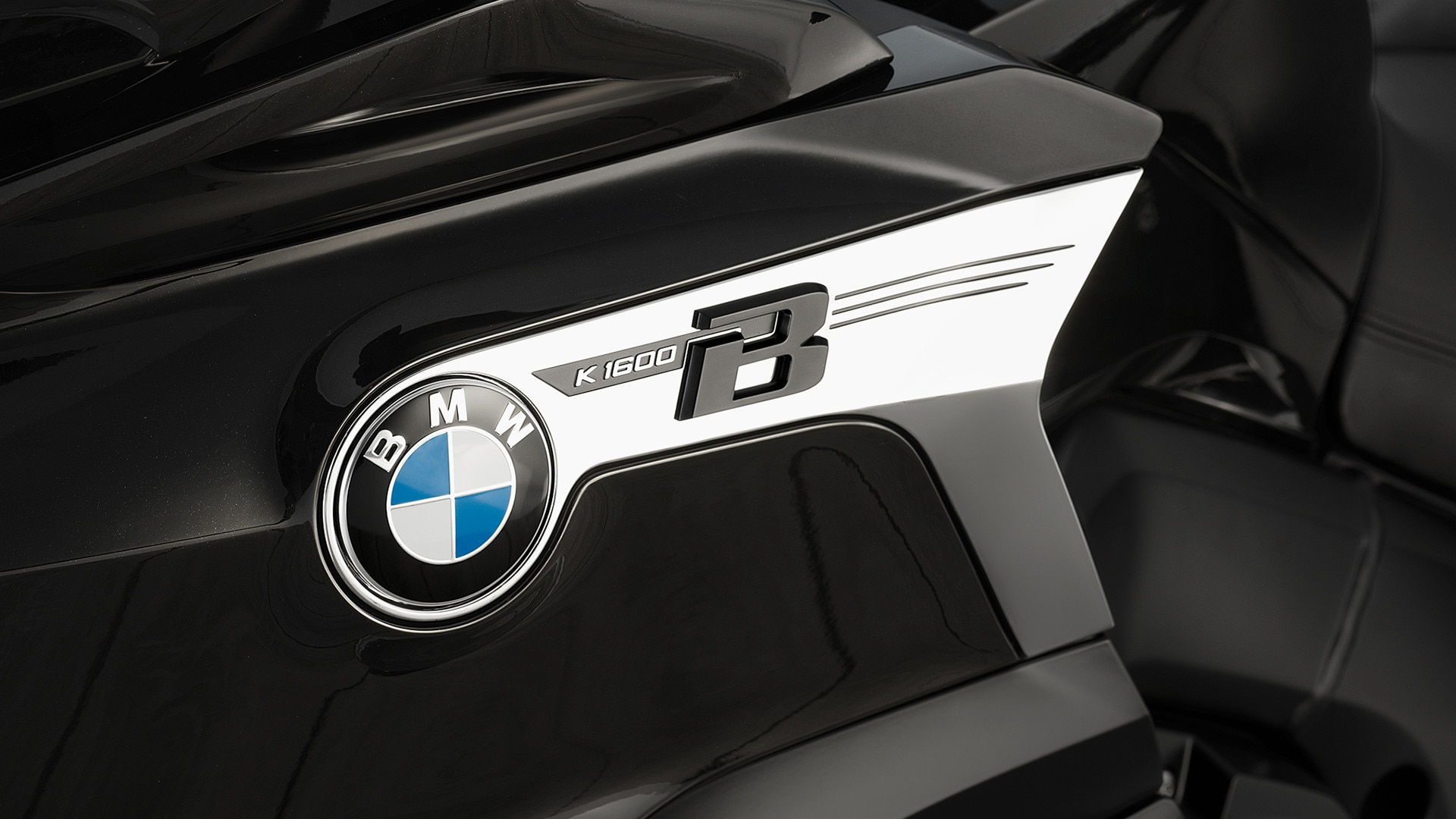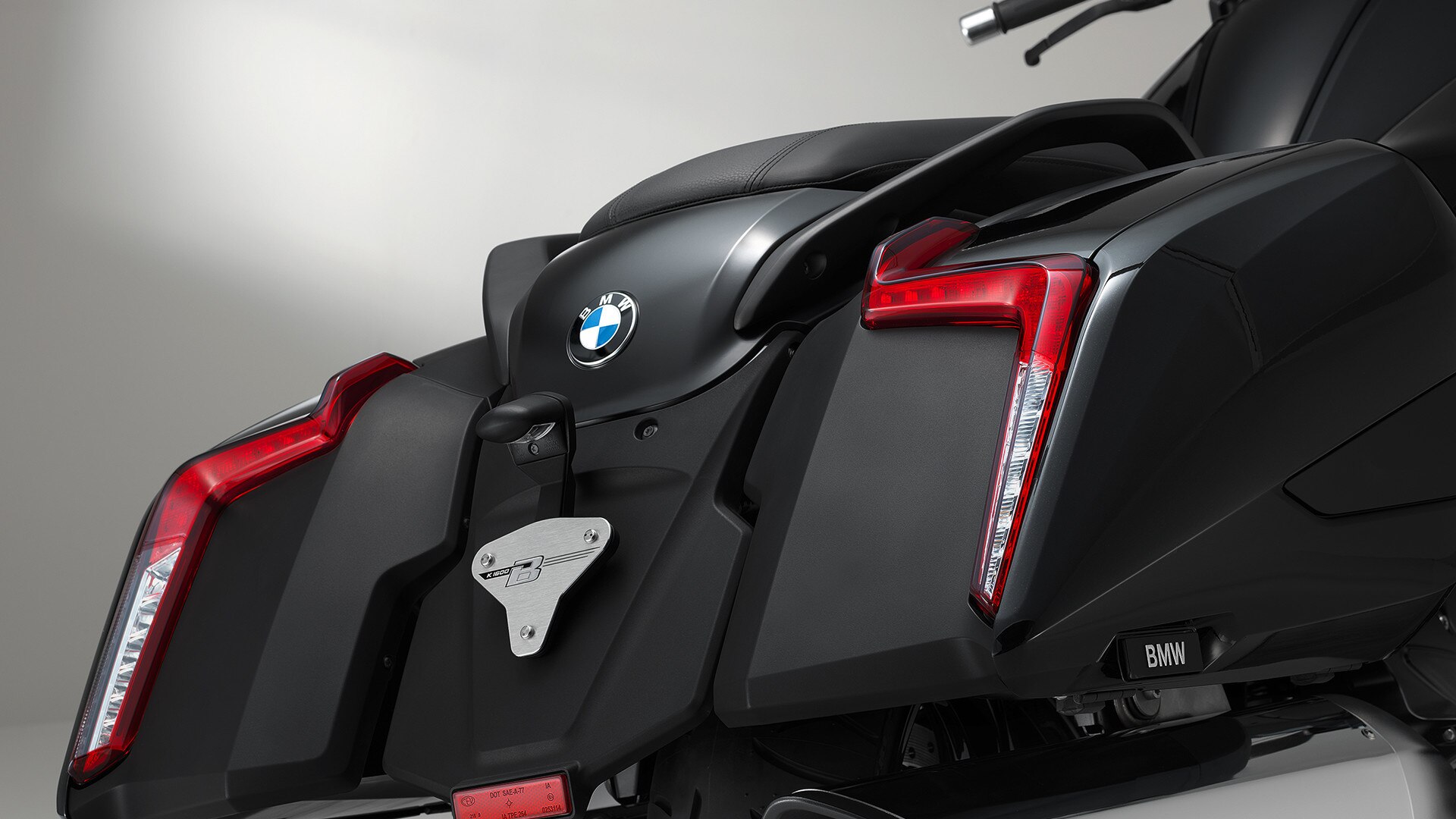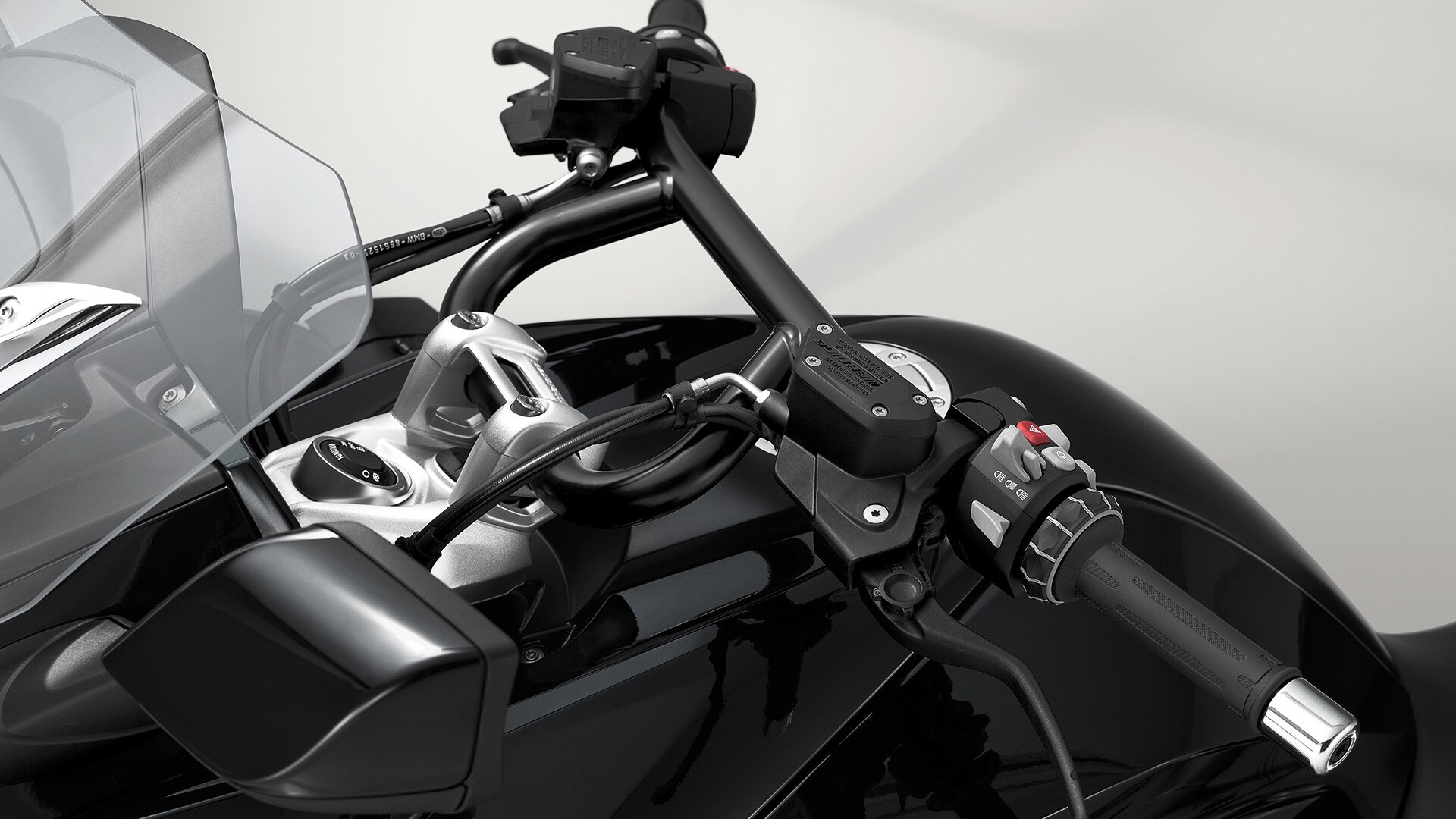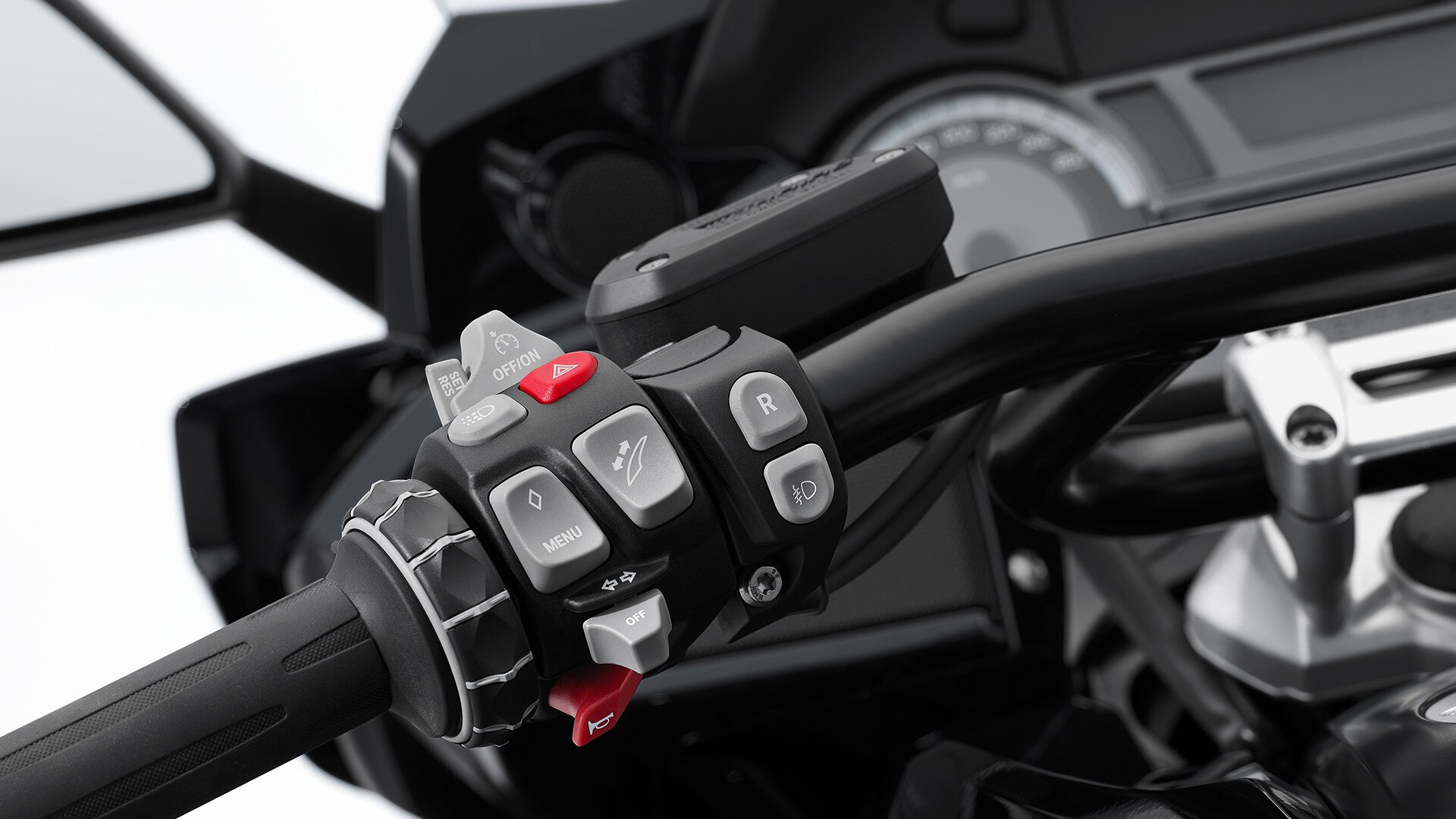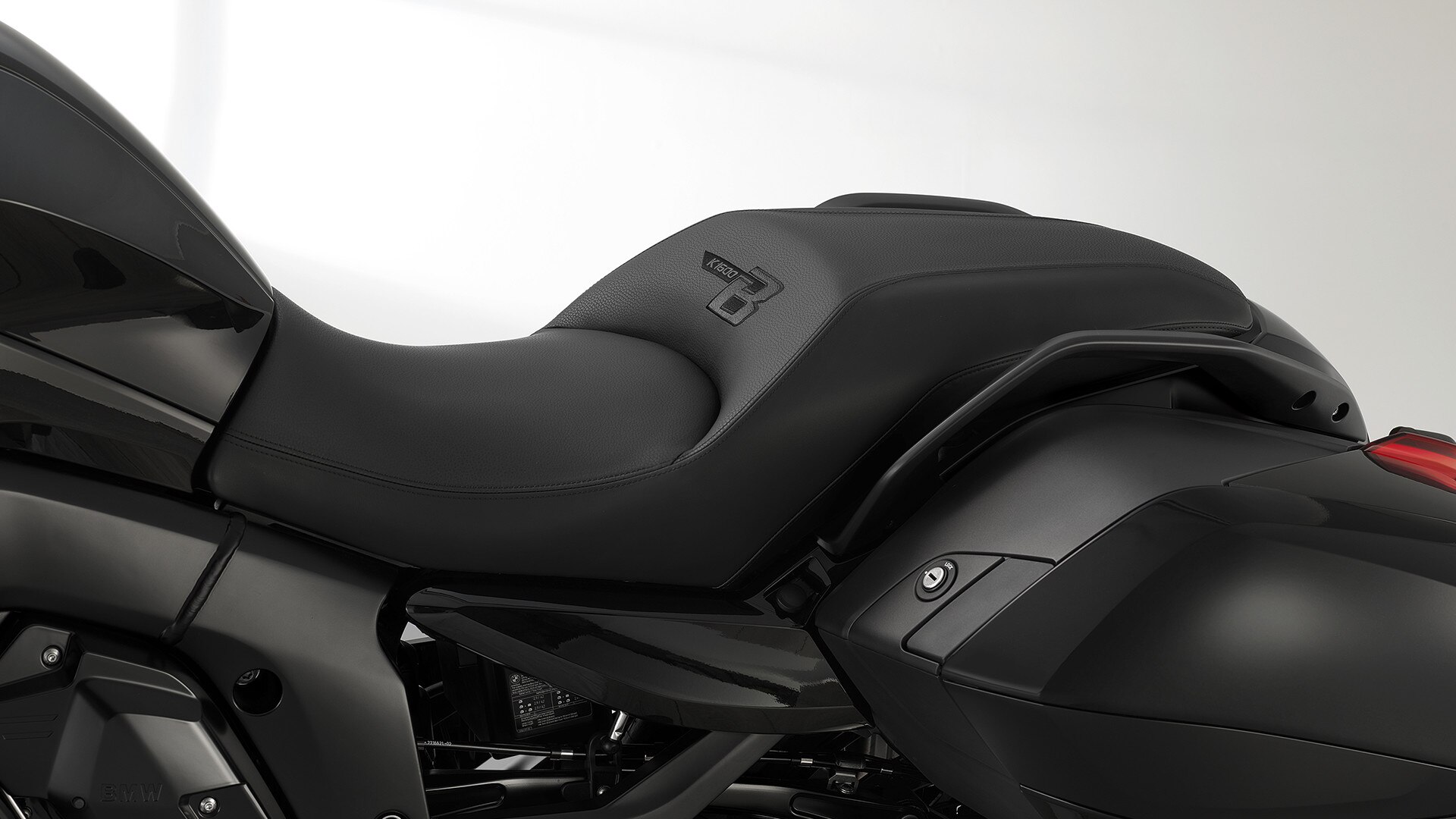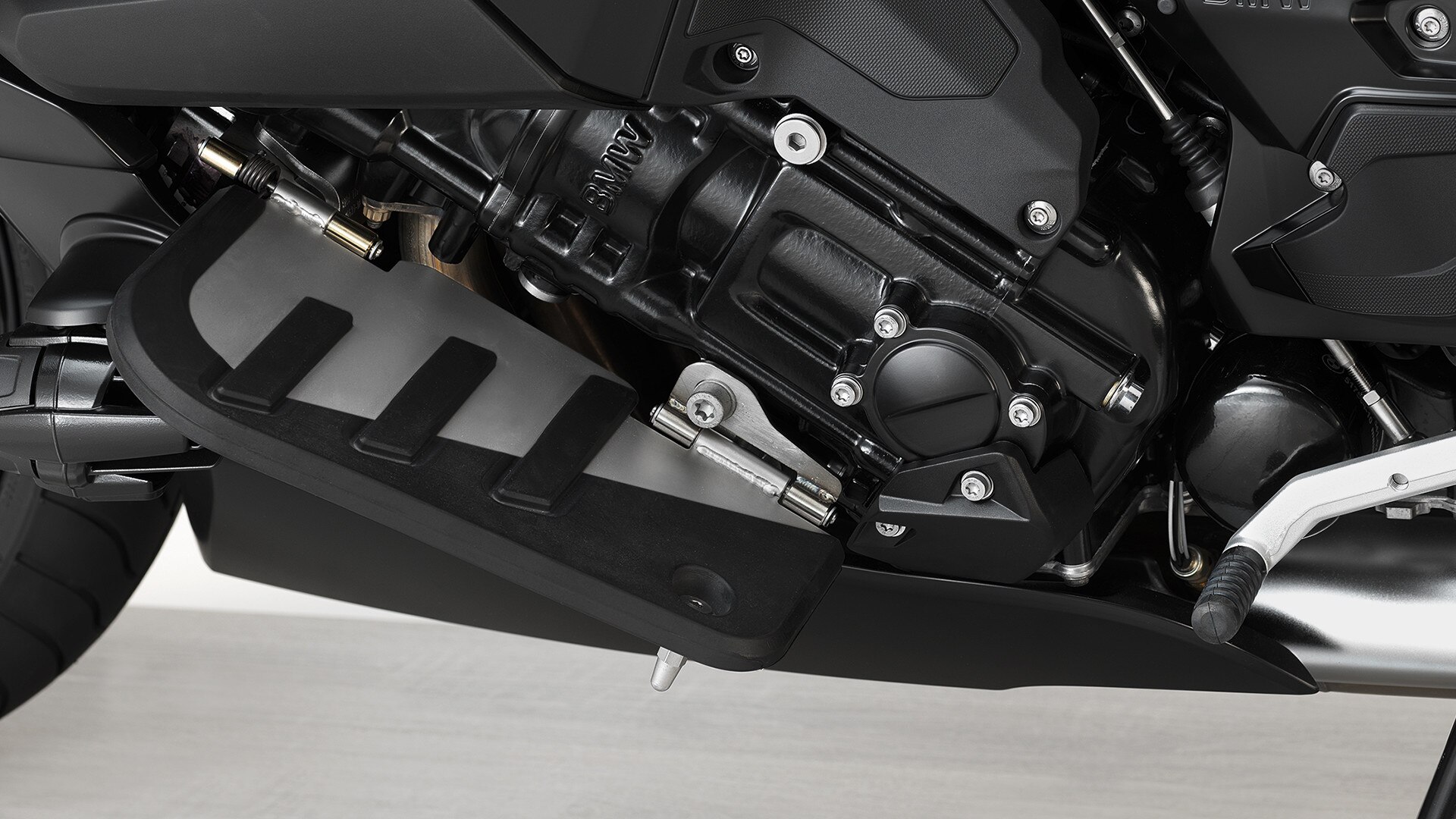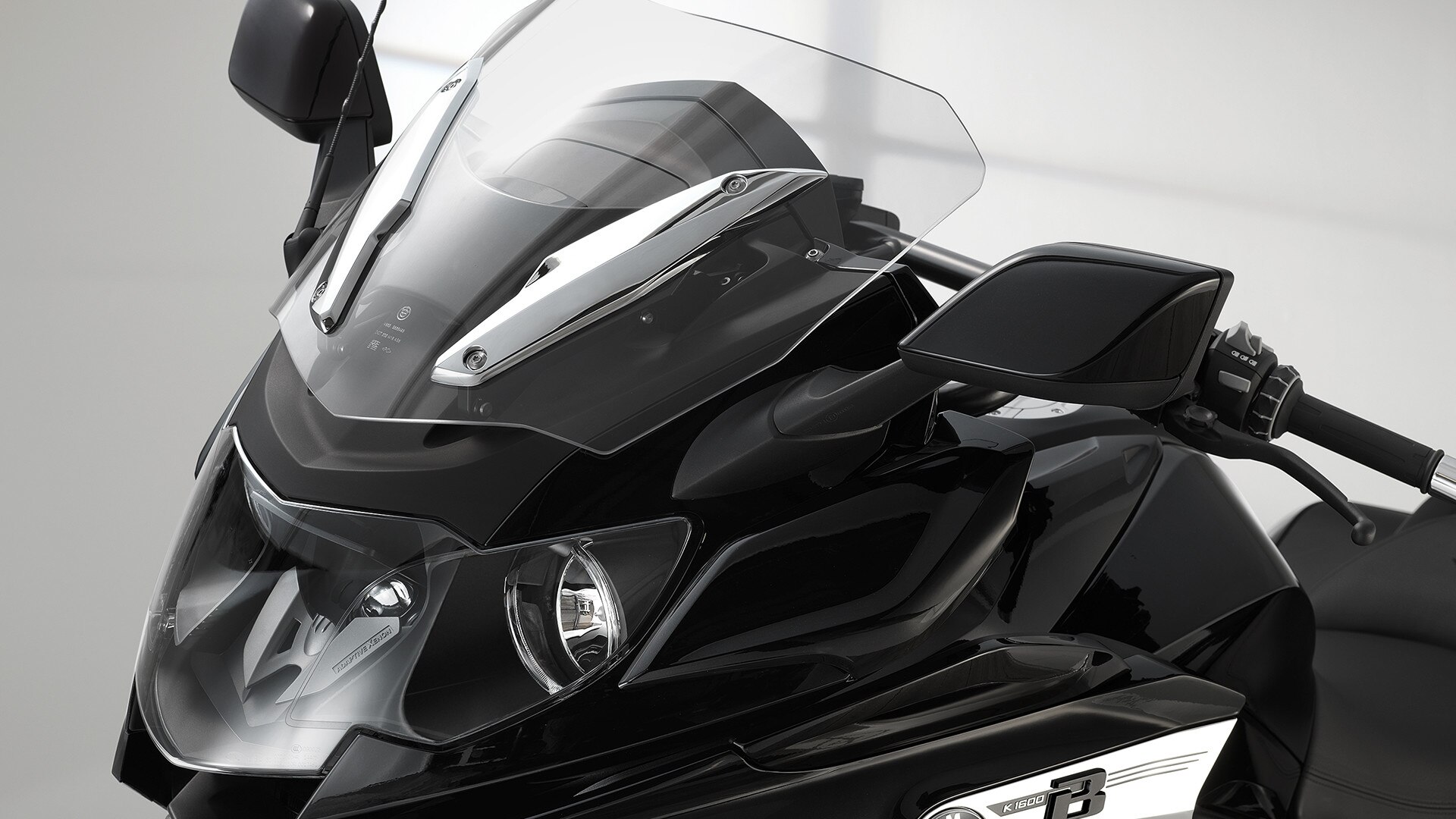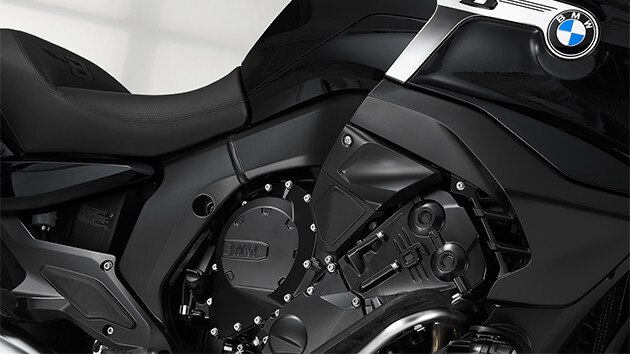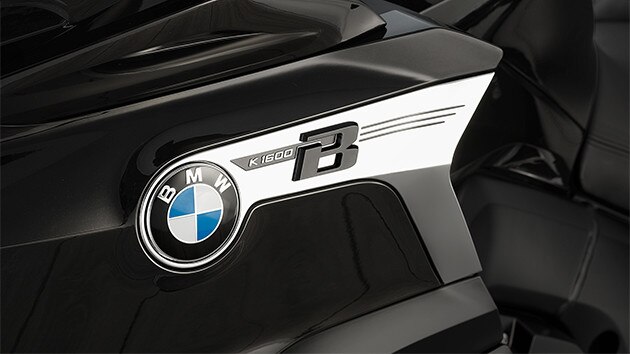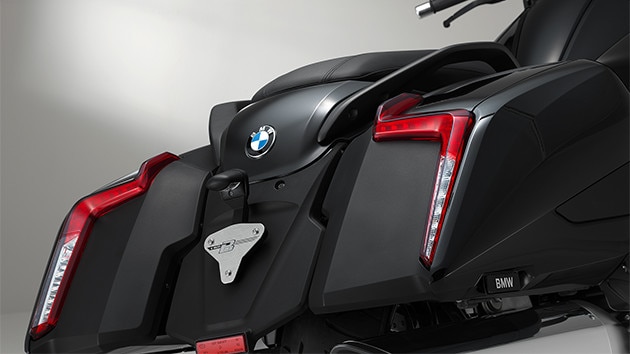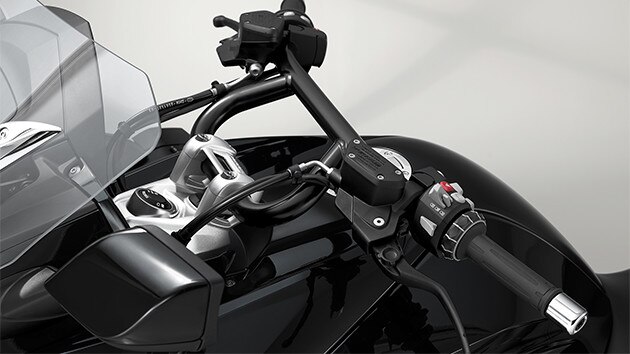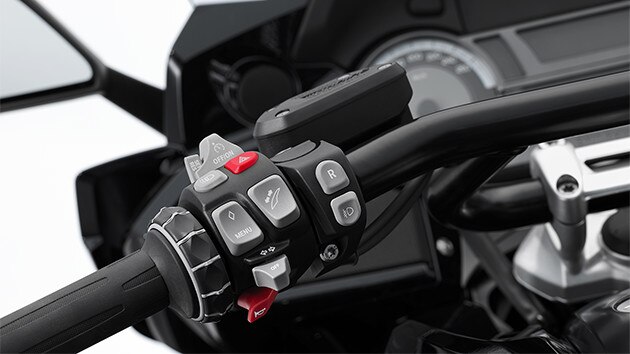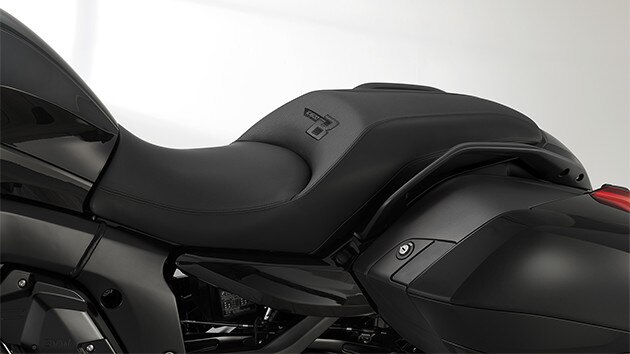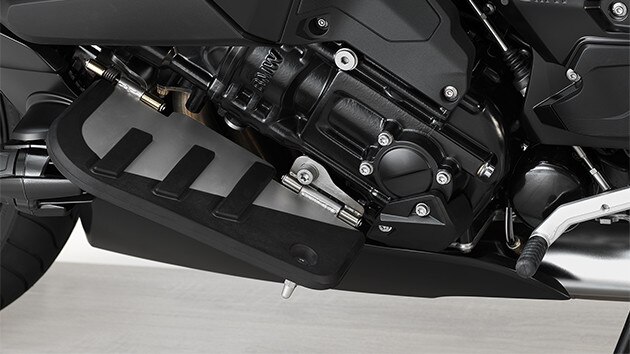 Endless riding pleasure.
Endless riding pleasure.
Whoever sits atop the Bagger will want to ride on. Thanks to the high level of comfort of this special bike, the riding time is unlimited. Because the standard dynamic ESA ensures optimum handling and riding dynamics. In addition, the "DYNAMIC" setting ensures soft damping comfort. The Bagger-typical footboards ensure relaxed posture and pure riding pleasure. With additional, more extensive optional accessories like the front speakers, Hill Start Control (HSC), pro shift assistant or additional storage compartments, you can improve the comfort in a fully customised way. With a relaxed posture and an unmistakeable presence, you are guaranteed to draw looks from your co-riders.  

+ Read more
Highlights in Detail
Dynamic ESA: unevenness ironed flat.
For the best road contact.
The standard Dynamic ESA once again significantly increases the first-class riding comfort of the K 1600 GTL. It ensures the best traction, safety and the highest level of comfort: dynamic ESA controls the suspension depending on the driving condition and riding manoeuvres by automatically adjusting to the detected conditions. In doing so, it ensures significantly improved contact between road and tyre, even when in a lean. Enabling riding characteristics which are always stable and an added boost in comfort and safety – especially on those long tours.
Reverse assistant: effortlessly manoeuvring and getting out of parking spaces.
Simply reverse.
Steep paths and narrow space conditions at popular look-out points or parking spots are no issue with the convenient torque control assist (TCA). Leaving you with only a smile for parking and manoeuvring. Activate the reverse assist by putting the bike into neutral and activating the assist function using the button on the left handlebar. As soon as the R is shown on the display and started by pressing it, you can glide out of your parking space with ease and get going on to your next destination with ample momentum.
Elegant muscleman.
BMW Motorrad presents the Concept 101 touring bike.
Inspired by the never-ending highway, the feeling of freedom and sheer independence, the BMW Motorrad design team came up with a completely new approach to touring motorcycles with their Concept 101: elegant, exclusive, extroverted and pure cruising power.
Read more