C 400 X
From $10,260* Ride Away

*Manufacturer's Recommended Ride Away Price for a new BMW C 400 X with no optional extras. Price is based on the motorcycle being garaged in Sydney metro and a private owner with a good driving record. Price may vary according to individual circumstances and may vary between authorised BMW Motorrad dealers and states/territories. Modifications and mistakes reserved. Please consult your authorised BMW Motorrad dealer for further details.


The BMW C 400 X.
Make more of your city.
In this day and age, urban mobility means much more than just getting from A to B. These days you don't want to miss anything, but rather take advantage of everything that the city has to offer – especially whilst on the move.
The C 400 X easily overcomes the challenges of mobility in a city, whilst delivering a connected experience through its TFT Connectivity display. Take your favourite songs with you, make plans with friends on your connected smartphone and experience turn by turn navigation. With the C 400 X your city becomes a platform for discovery - where will you go next?
Choose your style.
Discover the range of available colours on the C 400 X.
Specification.
BMW Motorrad ABS

ASC (Automatic Stability Control)
LED Lights
Info Flat Screen
Centre Stand
Flexcase (Variable Storage Compartment)
Specification.
BMW Motorrad ABS

ASC (Automatic Stability Control)
LED Lights
Centre Stand

Flexcase (Variable Storage Compartment)

C 400 X ion Additions:
Daytime Riding Light
Keyless Ride
TFT Connectivity Display

Comfort Package
3 Years Warranty.
Ride on & on & on. We're giving you an extra year. 
Now there's a 3-year warranty on all motorcycles.*
* Valid on new motorcycles purchased from 1st October 2018
A Perfect Ride Through Any Suburb or City.
As its design suggests, the C 400 X mid-size scooter is made for the city – light and manoeuvrable. The implied V-shape of the trim components makes it appear dynamic and mobile when viewed from the front – a silhouette that emphasises that the C 400 X is superior in tight alleys and dense traffic. In addition, the C 400 X also features the robust and reliable spirit of the GS: the upright proportions, the suggestion of a front mudguard, the clear, graphic separation of the painted trim components and the large asymmetric headlight with full LED front lights and the horizontal Y-shape daytime running light are the clear characteristics of this. However, the trim components don't just highlight its urban coolness but also protect you from wind and bad weather. Its slender rear also makes a statement and sends a clear message to all that you leave behind: This is how simple, quick and stress-free urban mobility can be.
+ Read more
Nexus of Connectivity.
Nexus of Connectivity.
BMW Motorrad Connectivity provides real innovation in the class of mid-size scooters. With this ex factory option, you can connect your smartphone directly to your scooter. For the first time, the C 400 X can be used to connect your smartphone to the TFT display and to control it intuitively via multi-controller. Looking for the perfect music for riding through the city? No problem with the ex-factory option Connectivity.  What's the quickest route to your favourite restaurant? It couldn't be easier to navigate quickly and safely to your destination with the innovative turn-by-turn arrows on the display. When riding, ask friends where they are? In combination with a BMW Motorrad communication system you can access your smartphone's contact list via the multicontroller and make or take calls even when on the go.

Watch the How-to videos to understand how to you use Connectivity.

+ Read more
One-cylinder in-line engine
25
kW (34 hp) at 7,500 rpm
204
kg unladen weight, road ready, fully fuelled
775
mm seat height (unladen weight)
3.5
litre Fuel consumption per 100 km based on WMTC
Water-cooled single cylinder 4 stroke engine, 4 valves per cylinder, overhead camshaft with rocker arm, wet sump lubrication
Perfectly tuned throughout the city.
Perfectly tuned throughout the city.
The engine concept of the C 400 X was specially developed for this mid-size scooter and adapted perfectly to the needs of a large city as well as to your needs. The highly efficient design provides low revs, high speeds, efficient combustion and minimal friction – or, in other words, low consumption and unlimited, uncomplicated fun. Naturally, the emission levels comply with Euro 4. In short: spontaneous riding manoeuvres, agile acceleration, dynamic gliding – with the C 400 X you can easily keep up with the speed of the city.
+ Read more
This is how comfortable urban mobility can be.
This is how comfortable urban mobility can be.
Commuter stress in city traffic belongs to the past from now on. Get to know the city and its routes from a whole new perspective with the C 400 X. The entire architecture of this mid-size scooter is designed for excellent, vibration-free rideability and stability on both straights and bends. ABS and automatic stability control (ASC) also come as standard for more safety, even on adverse road surface conditions. Your smartphone fits into the charging compartment with an integrated power outlet, so that you don't have to miss anything during your journey and while exploring the city. The fold-out flexcase in the stand provides additional luggage room for helmets, bags and anything else the city has to offer.
+ Read more
The Highlights of the C 400 X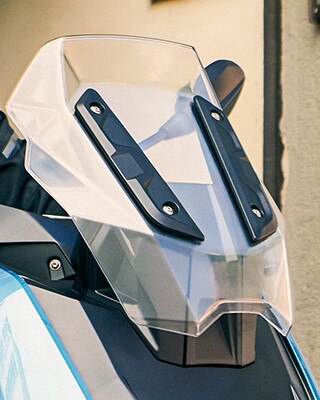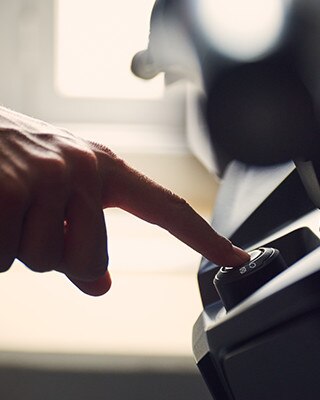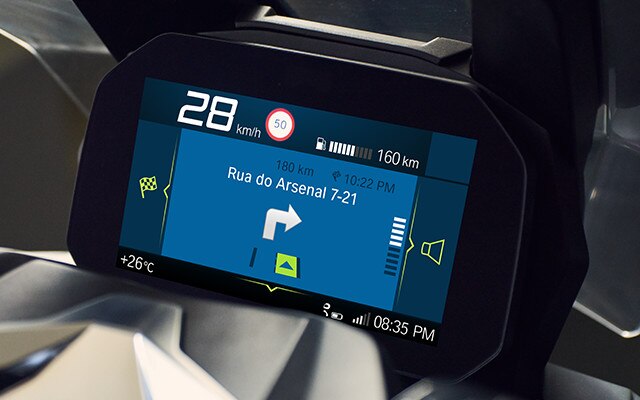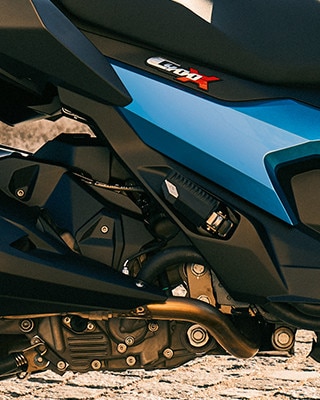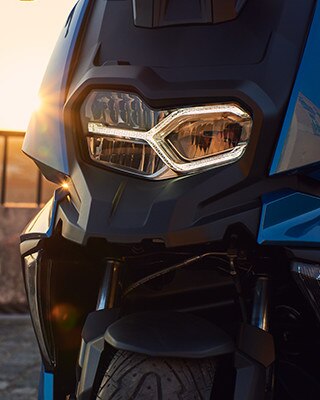 Smartphone charging case.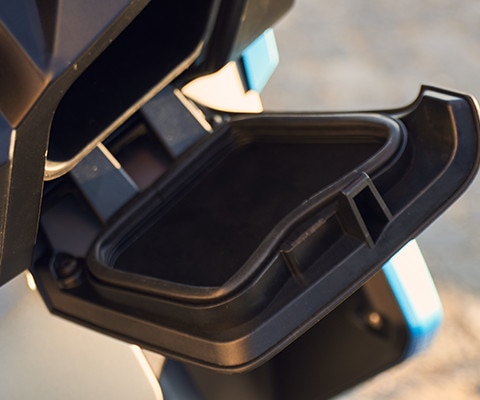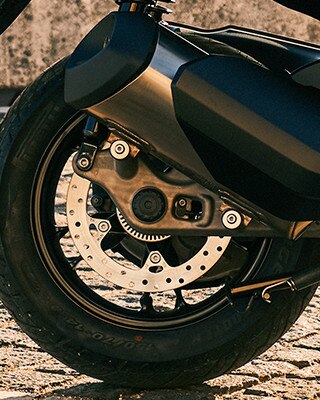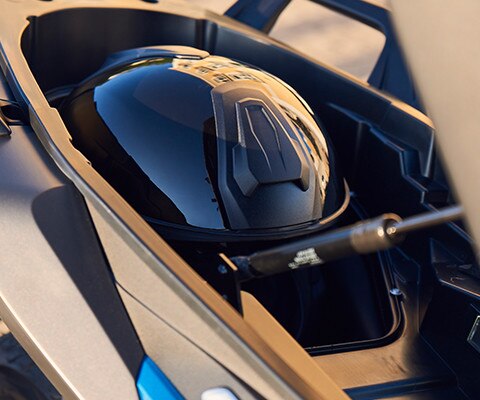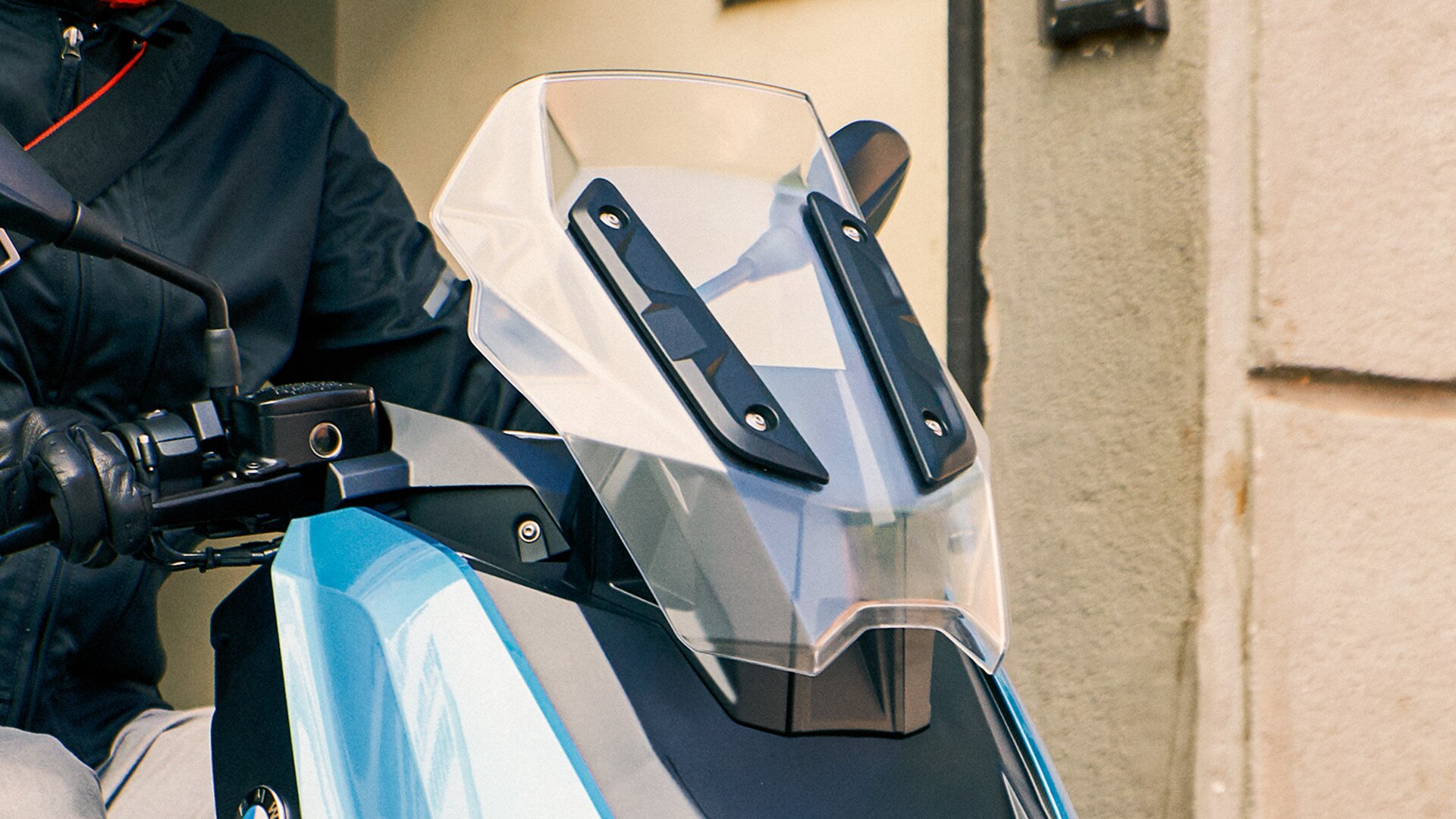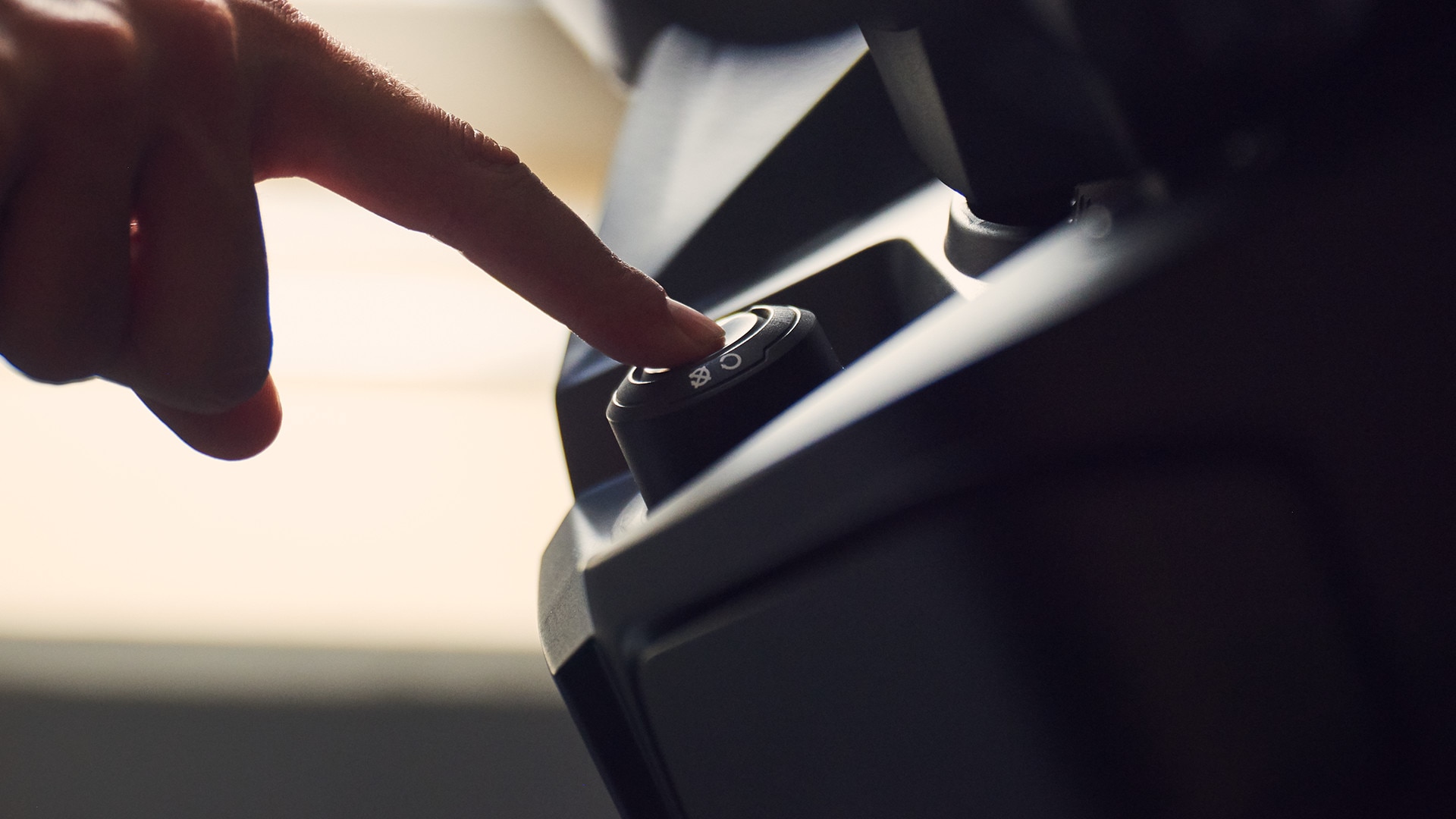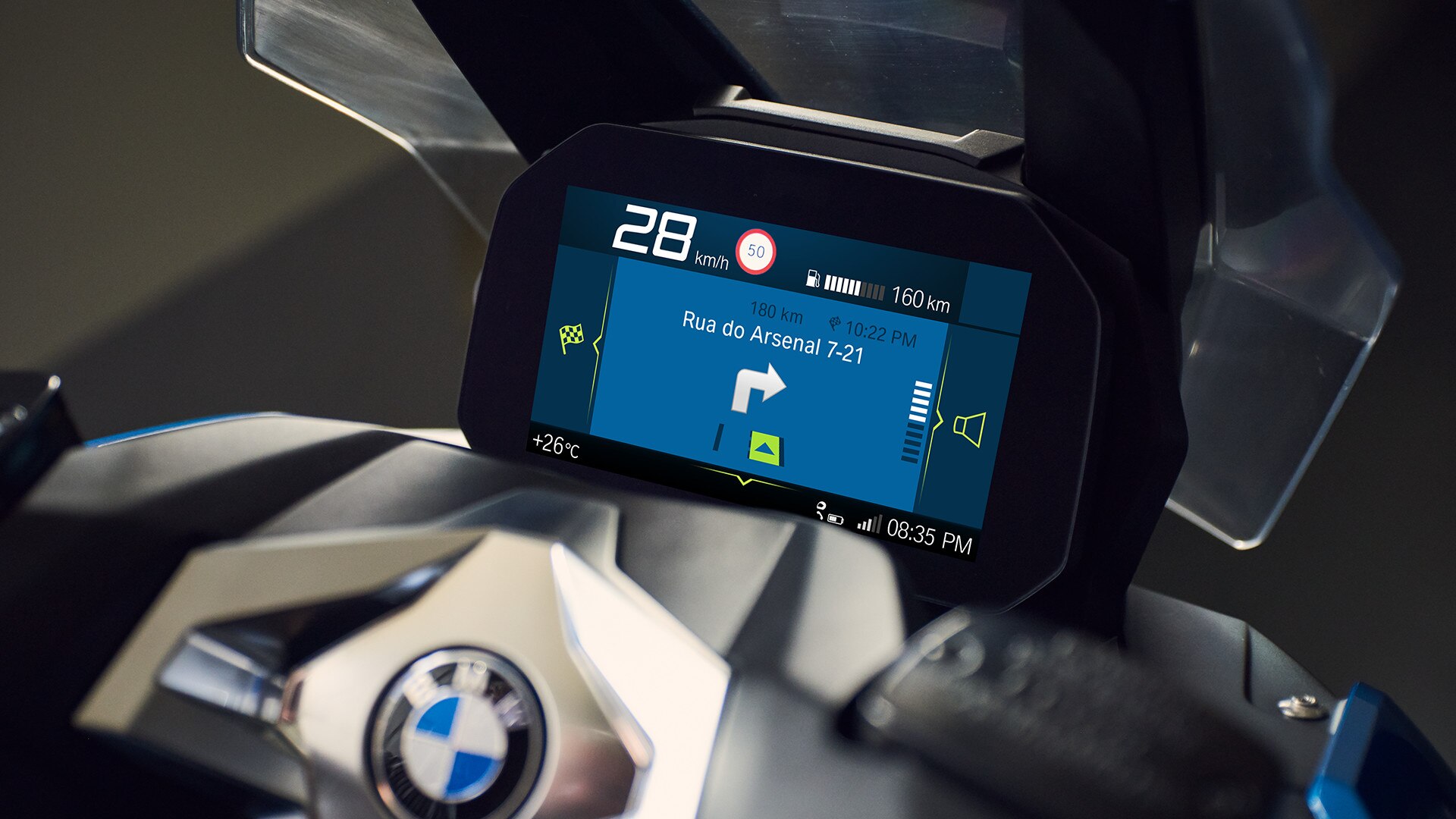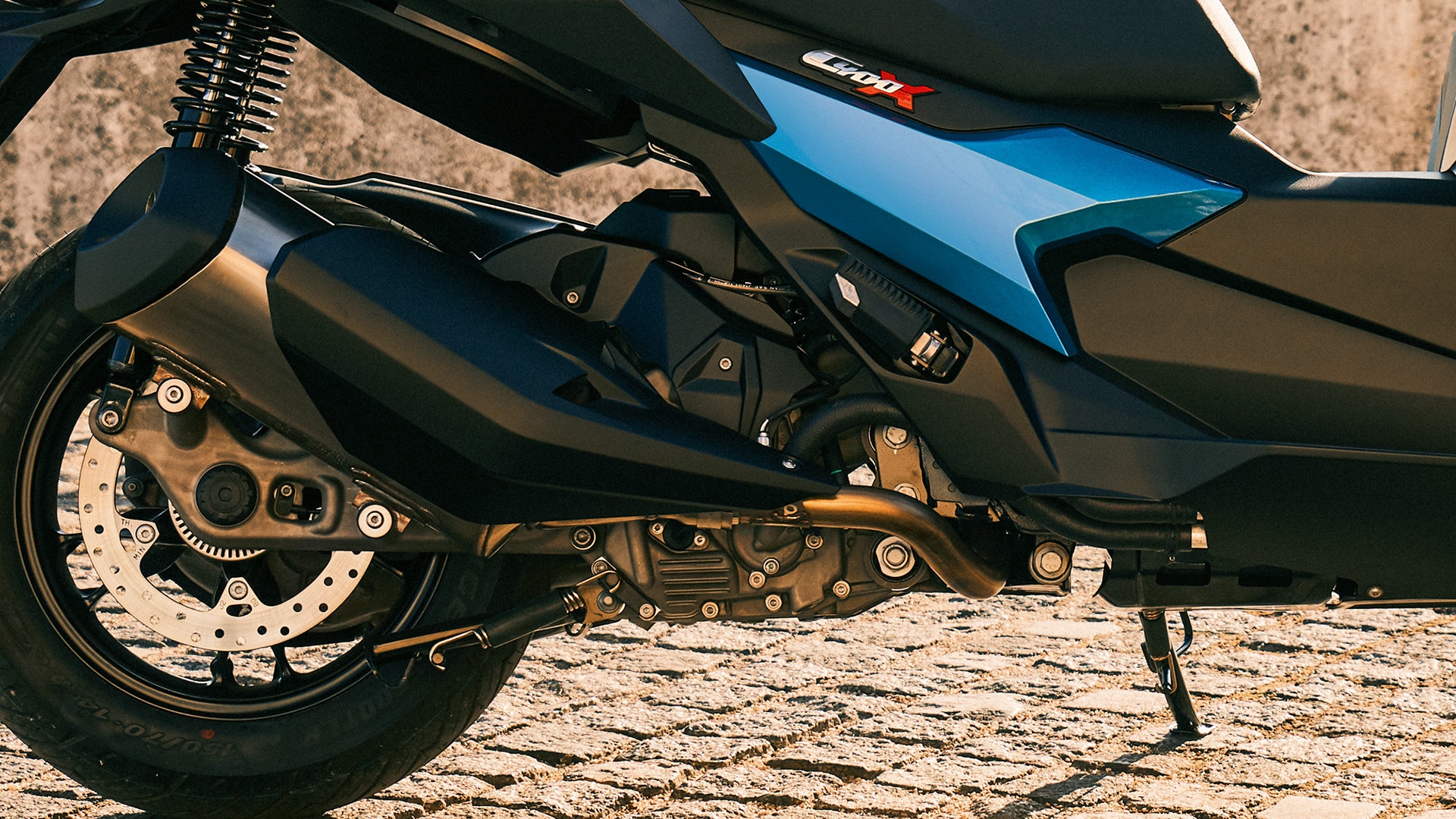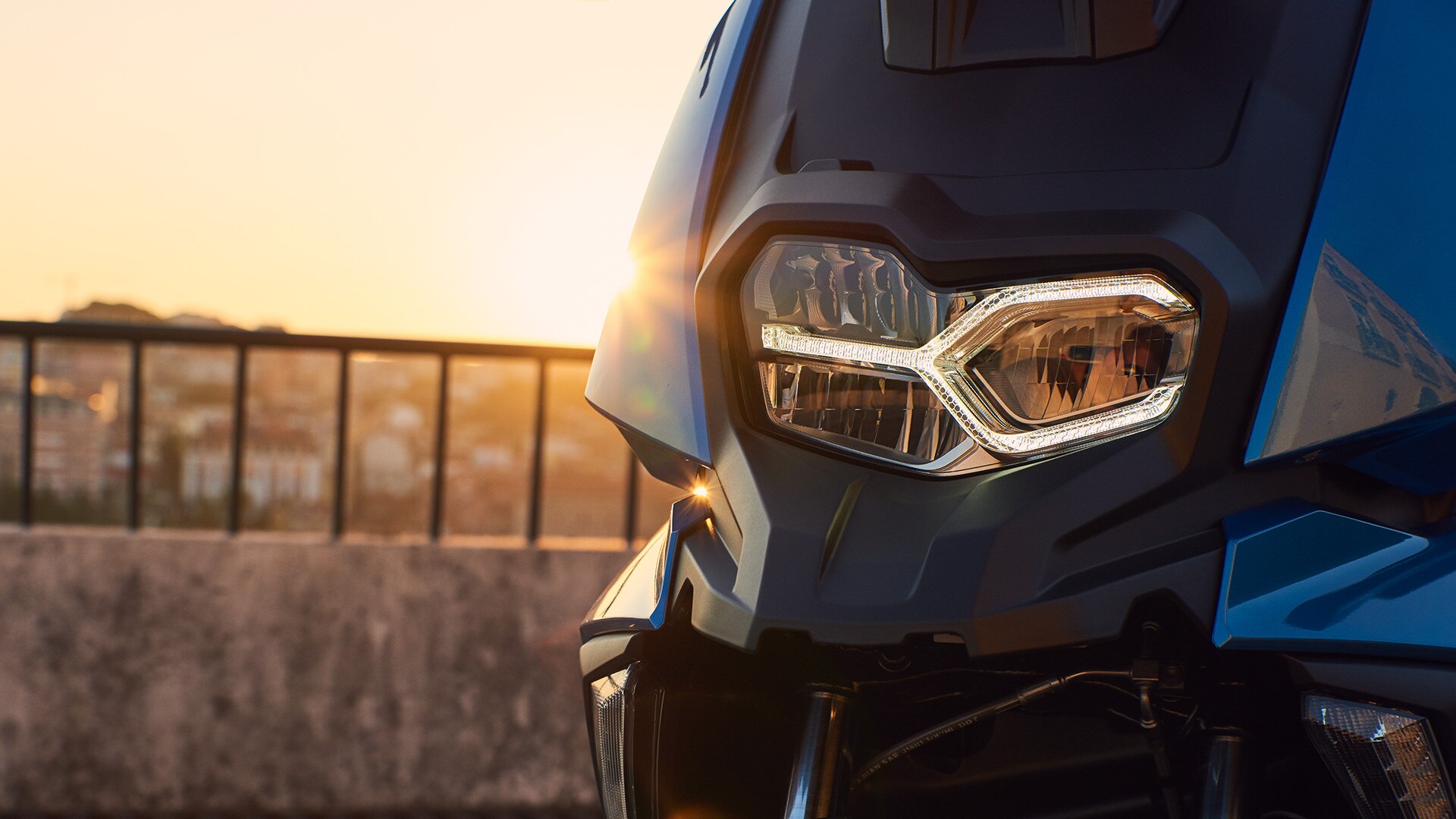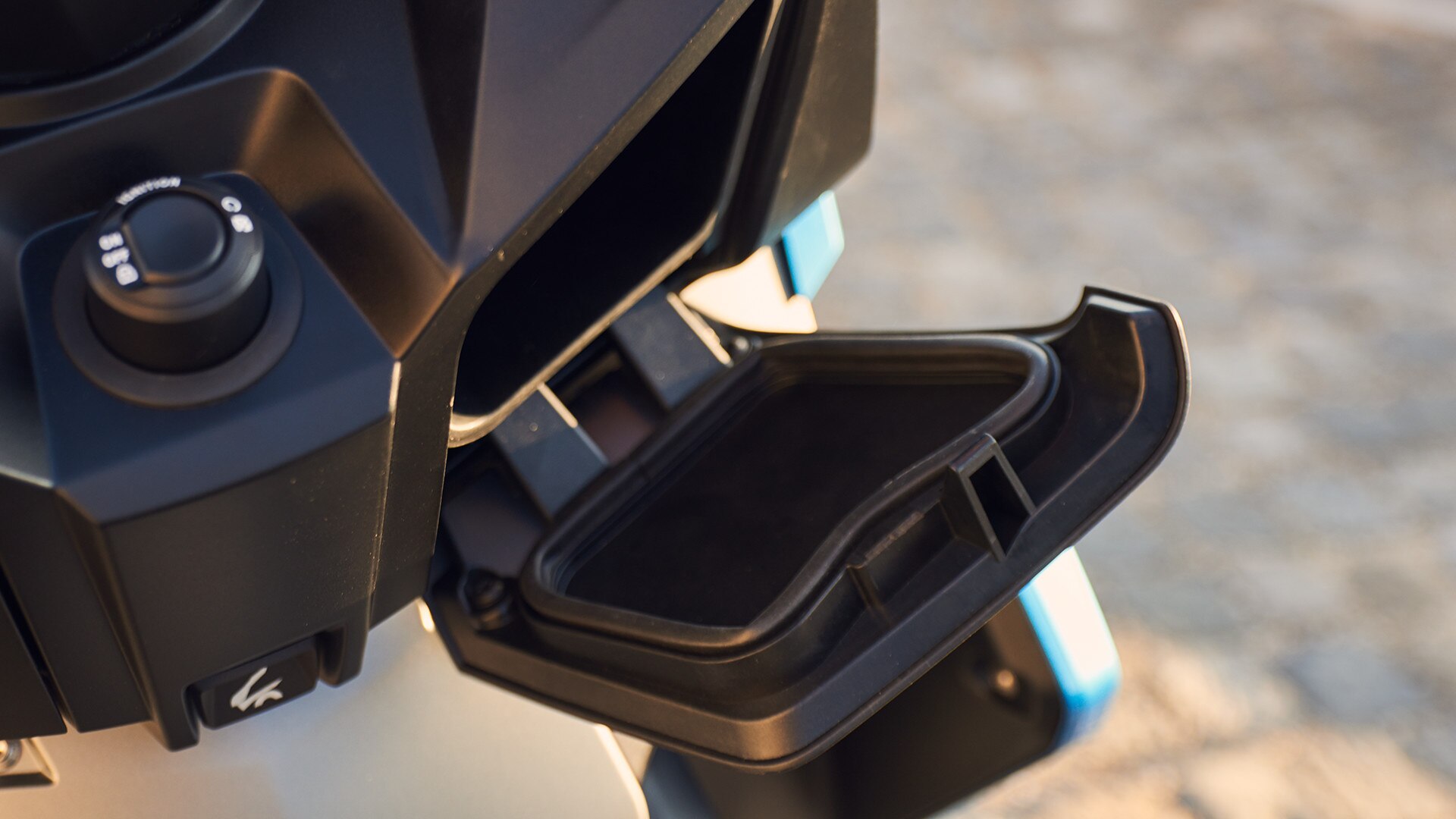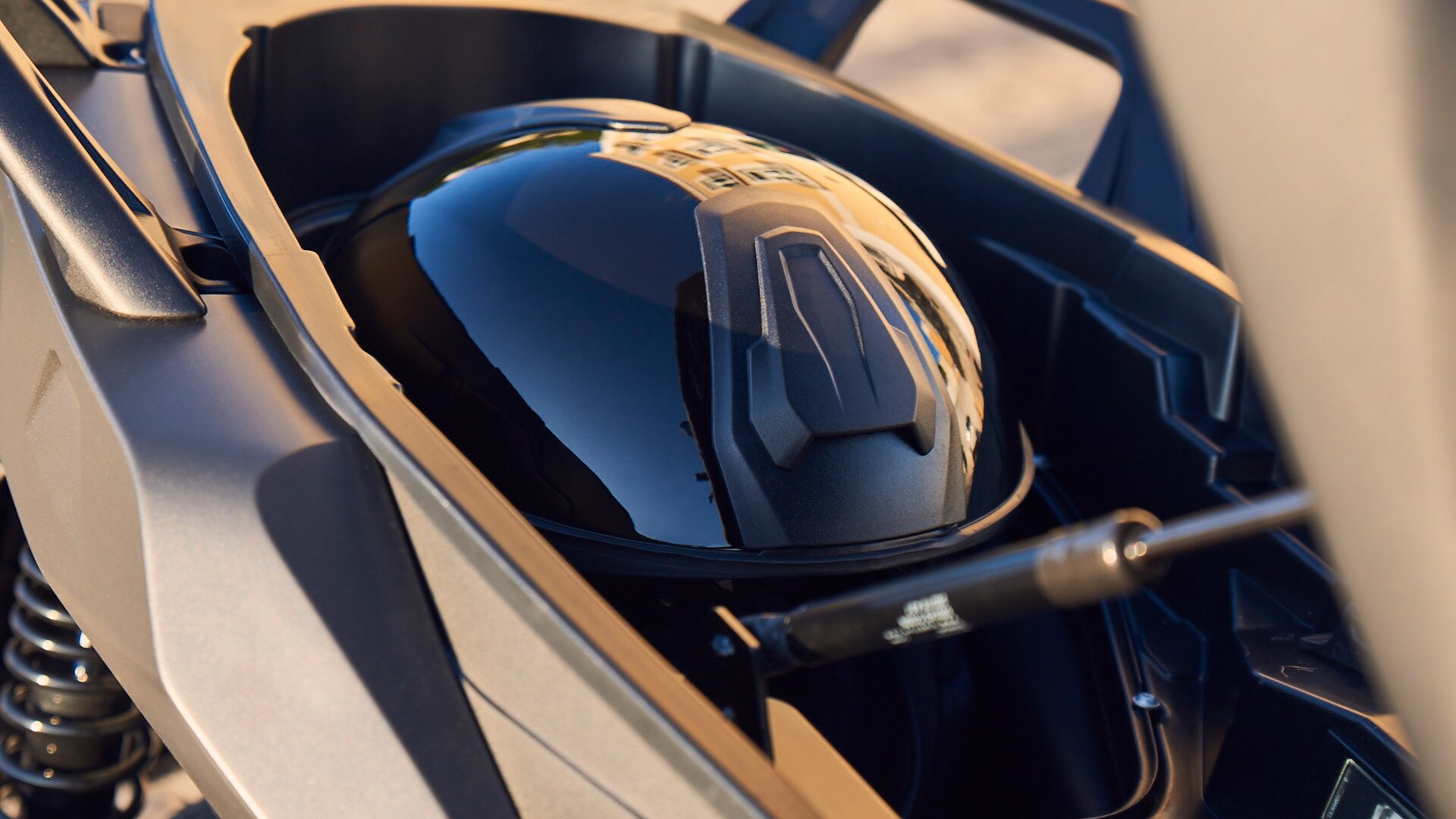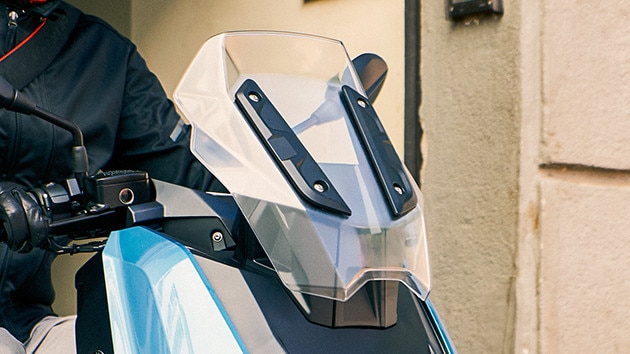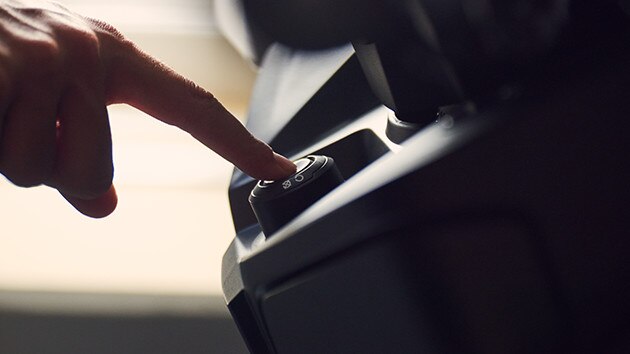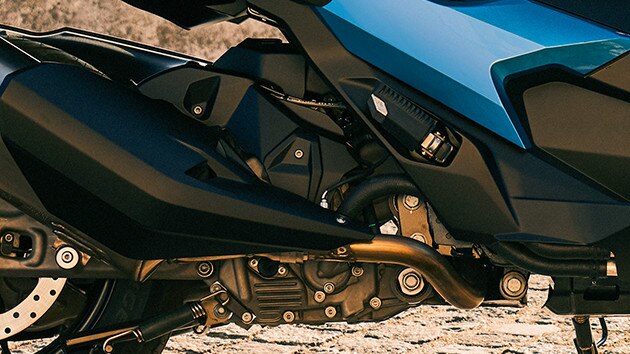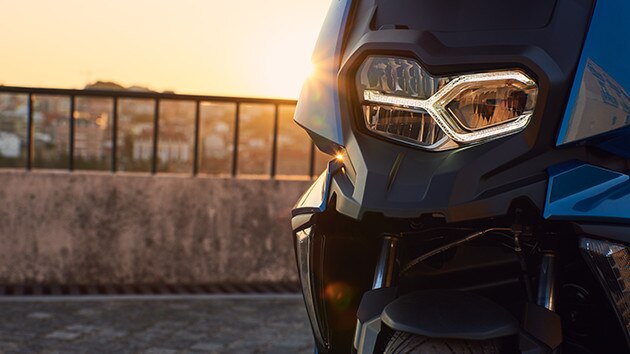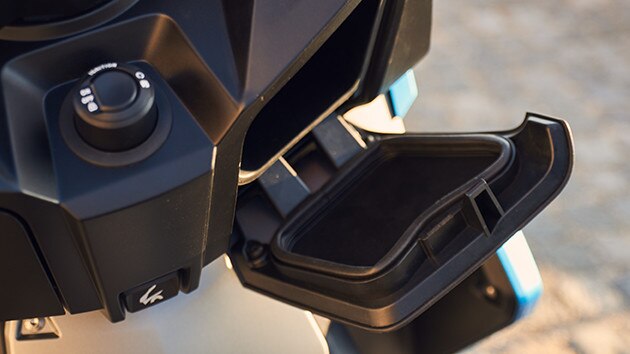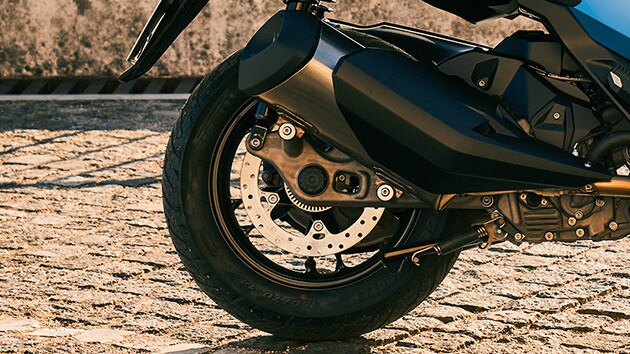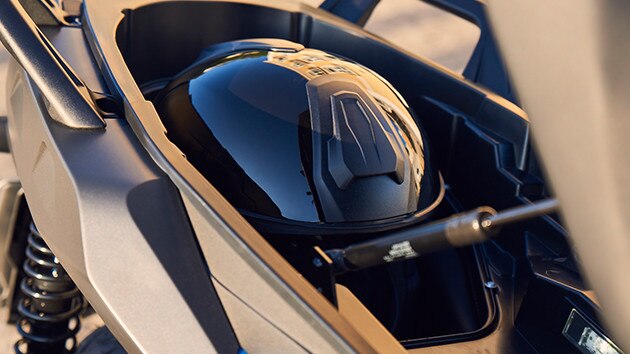 Comfortable throughout the city.
Comfortable throughout the city.
With its design, comfort, motorisation and safety features, the C 400 X is ideally prepared for the challenges of city traffic.  
+ Read more
Highlights in detail.
Sophisticated lighting.
The front headlights sparkle with full LED technology, thus underlining the high standards of the BMW C 400 X. The horizontal, Y-shaped daytime light interprets the front light unit of the GS range in an individual way.
Fully connected while on the road.
In the scooter segment, the C 400 X offers an innovative new world as a special feature: BMW Motorrad Connectivity. The high-resolution 6.5-inch TFT color display makes it easy to use smartphone applications such as calling, listening to music or navigating - even while riding.
Stability and safety.

Regardless of adverse conditions control is kept due to ASC. The automatic stability control ensures that the rear wheel is not twisted, the force is transmitted efficiently to the road and thus the active riding safety is significantly increased.
Efficient, powerful, optimized consumption.
The engine of the C 400 X is perfectly designed for the mobility requirements in the city: With a displacement of 350 ccm and a power of 25 KW (34 hp) at 7,500 rpm, it is not only strong, but also scores with low consumption.
EXPERIENCE THE SOUND OF THE C 400 X