R nineT Pure
From $20,290* Ride Away

*Manufacturer's Recommended Ride Away Price for a new BMW R nineT Pure with no optional extras. Price is based on the motorcycle being garaged in Sydney metro and a private owner with a good driving record. Price may vary according to individual circumstances and may vary between authorised BMW Motorrad dealers and states/territories. Modifications and mistakes reserved. Please consult your authorised BMW Motorrad dealer for further details.
All motorcycles are supplied only with equipment required by law (e.g. reflectors as per Euro 4 standard). Illustrations on this website may differ from this.
THE BMW R nine T pure.
Pure. Reduced. Air-cooled.
The BMW R nineT Pure is perfect for anyone who loves the classic roadster design and is looking for a pure motorcycle experience. This styled back boxer is reminiscent of the era of the 1970's and 80's, yet it also references the original simple, reduced and dynamic designs of the very first BMW Motorcycles.
Whilst the reduced design delivers an authentic experience, the R nineT Pure incorporates a range of technology and safety features to deliver the perfect balance between style and comfort.
Choose your style.
In addition to the Catalano Grey paint finish, there are now two paint finishes from the individualisation offer of BMW Motorrad Option 719.
R nineT Pure
R nineT Pure Option 719
Specification.

 

Available in Catalano Grey
BMW Motorrad ABS
Dynamic Brake Light

Specification.

 

Available in Option 719 Black Storm Metallic / Aurum or Option 719 Black Storm Metallic / Light White
BMW Motorrad ABS
Dynamic Brake Light
Chrome Exhaust
Heated Grips
LED Indicators
ASC
3 Years Warranty.
Ride on & on & on. We're giving you an extra year. 
Now there's a 3-year warranty on all motorcycles.*
* Valid on new motorcycles purchased from 1st October 2018
Reduced to the essentials
The design of the R nineT Pure is reminiscent of a typical roadster. The circular headlamp with chrome ring, a varnished housing and the new circular tachometer influence the look of the front. The proportions are determined by the three-part bridge frame together with the new classic looking telescopic fork. And as the supporting element, an opposed-twin engine, just waiting to roar. The steel tank and the typically narrow rear complete a silhouette that is both stylish and elegant: for an agile and self-confident appearance - and all carried by the striking 5 spoke cast wheels.
However, the maximally stripped down design does not have anything to do with faddish nostalgia. Rather the R nineT Pure allows you to customize the bike to the full: equip it, modify it, design it – your bike, your style. The basis for the bike: a proven concept and, of course, the customary BMW Motorrad quality.
+ Read more
Twin-cylinder boxer engine
116
Nm maximum tightening torque at 6,000 rpm
219
kg unladen weight, fully fuelled/road-ready
R nineT Pure Air/oil-cooled, four-stroke twin-cylinder boxer engine
Proven opposed-twin engine for completely individual ride.
Proven opposed-twin engine for completely individual ride.
The engine and the electrical system of the R nineT Pure already excited motorcycle fans in the R nineT. The air/oil cooled two cylinder opposed-twin engine with its 110 hp (81 kW) promises a lush, vital driving experience and it keeps its promise – typical of a twin engine. The 2 in 1 exhaust system with a typical roadster look emphasizes this self-confident style with a full, powerful sound. Thanks to standard ABS and optional ASC you can take this power safely to the streets.
+ Read more
The highlights of the R nine T Pure
Round headlights with BMW Logo.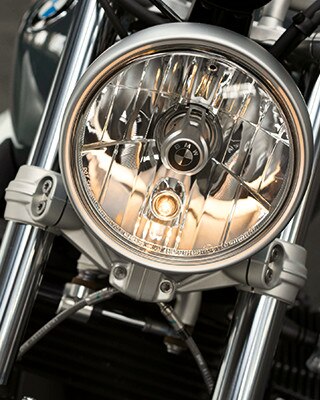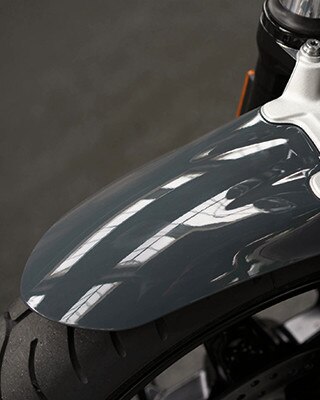 Classic round instrument speedometer.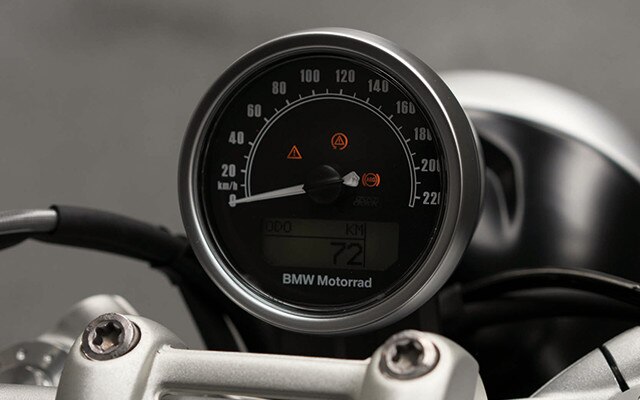 "nineT" logo on air inlet.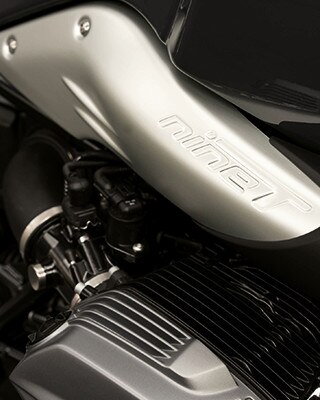 Cast aluminium single-sided swing-arm.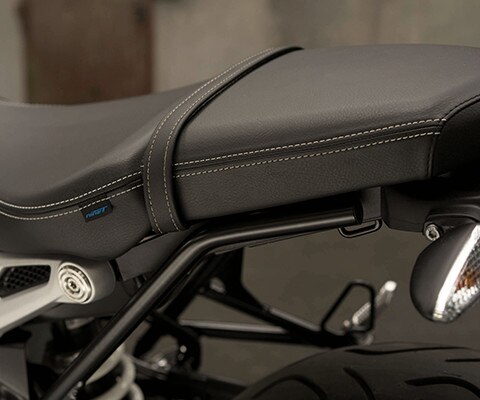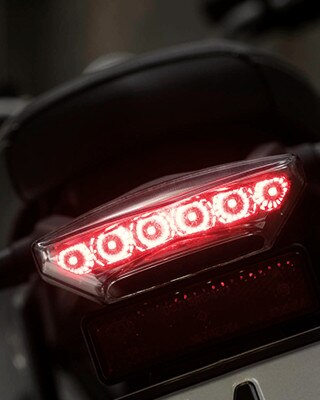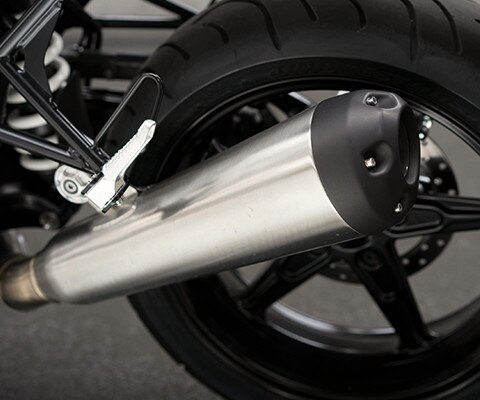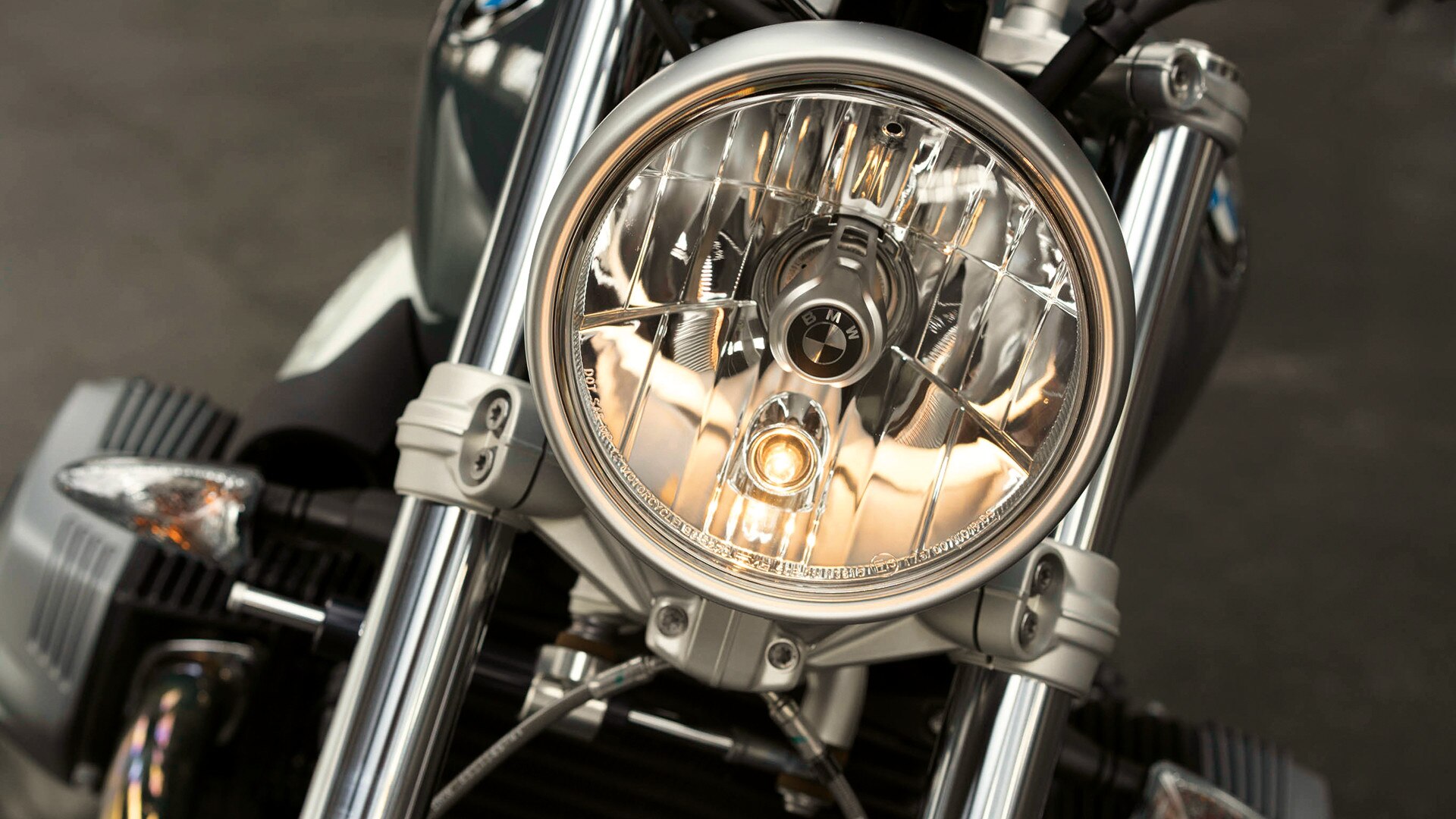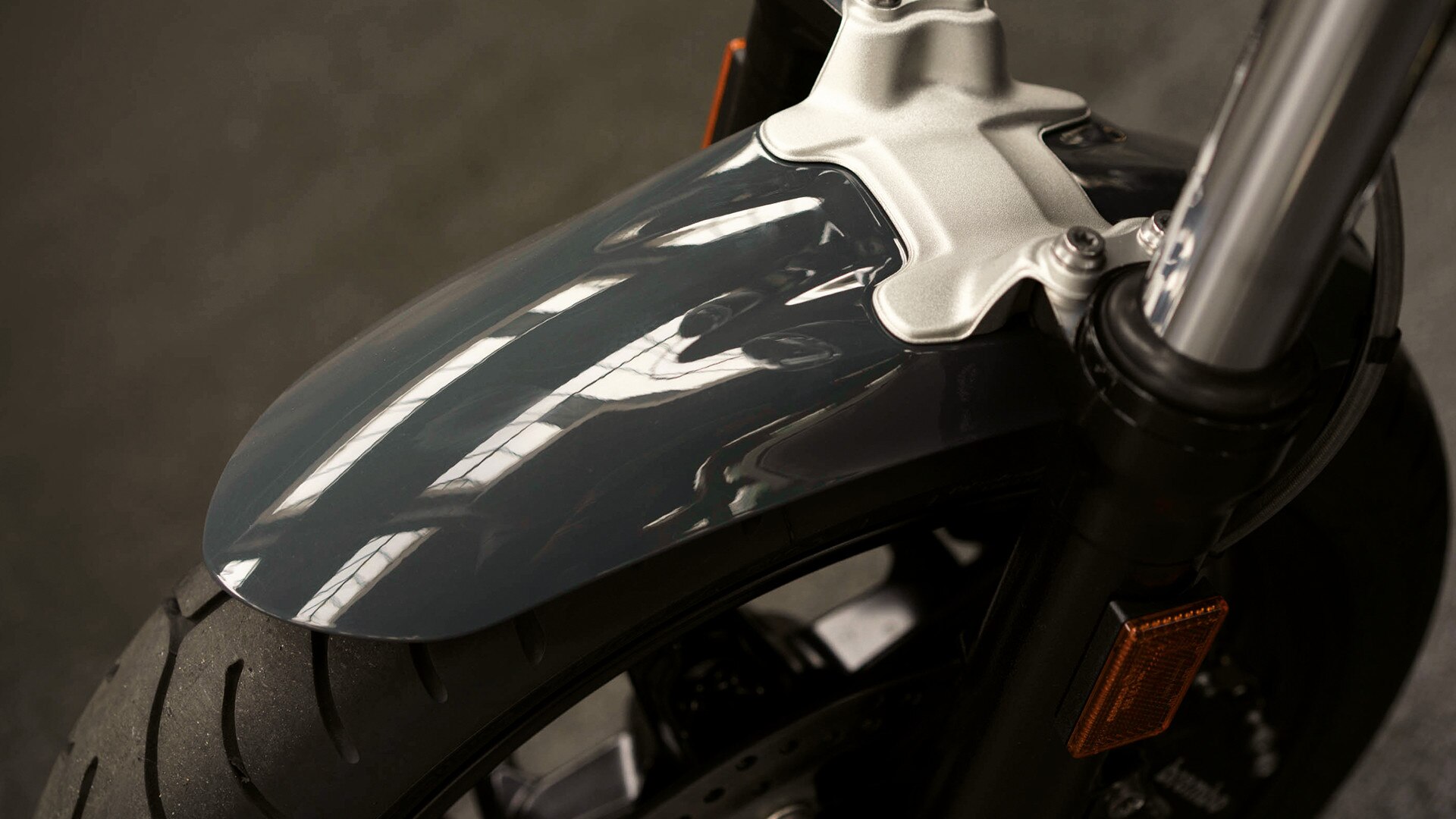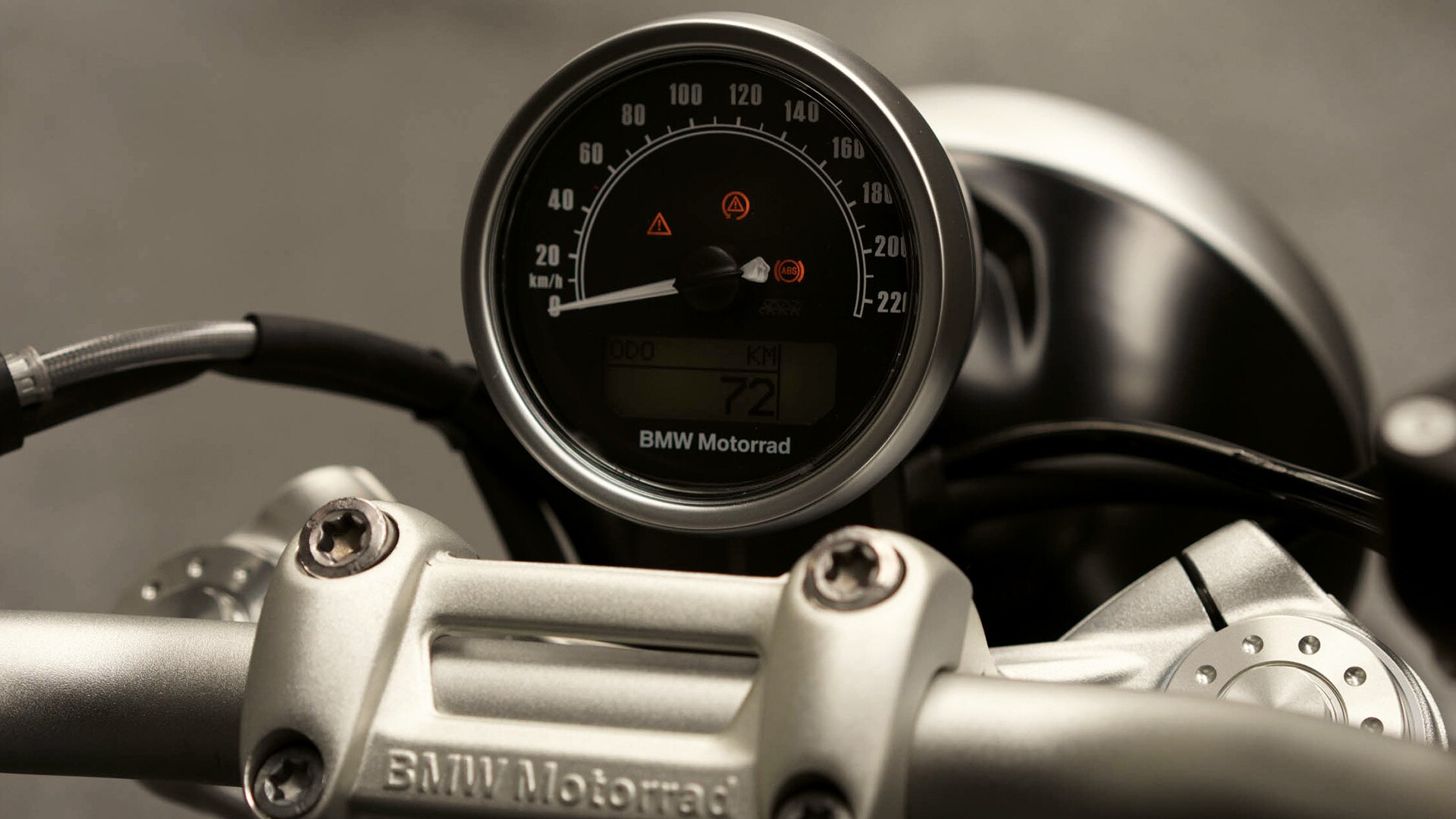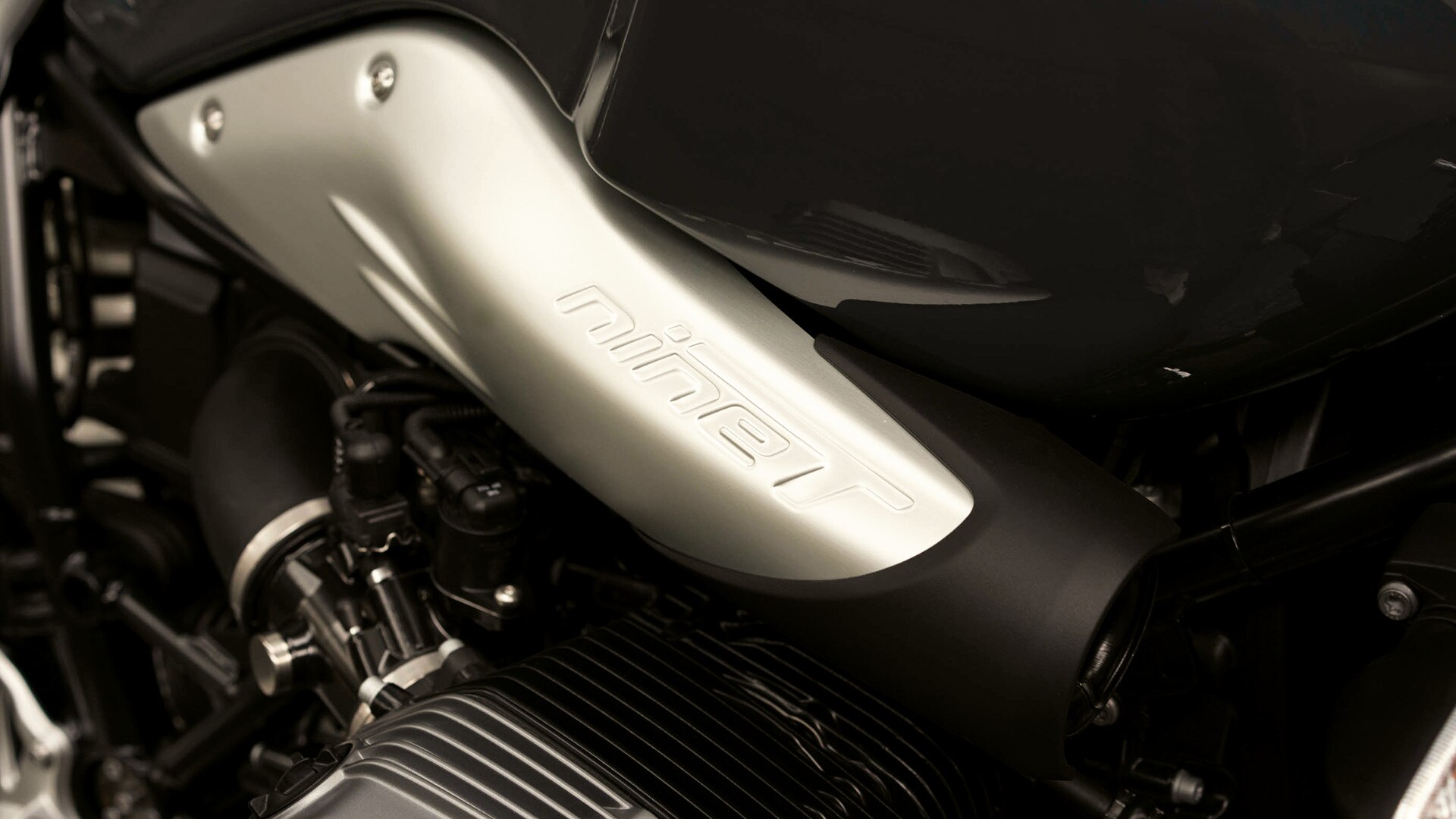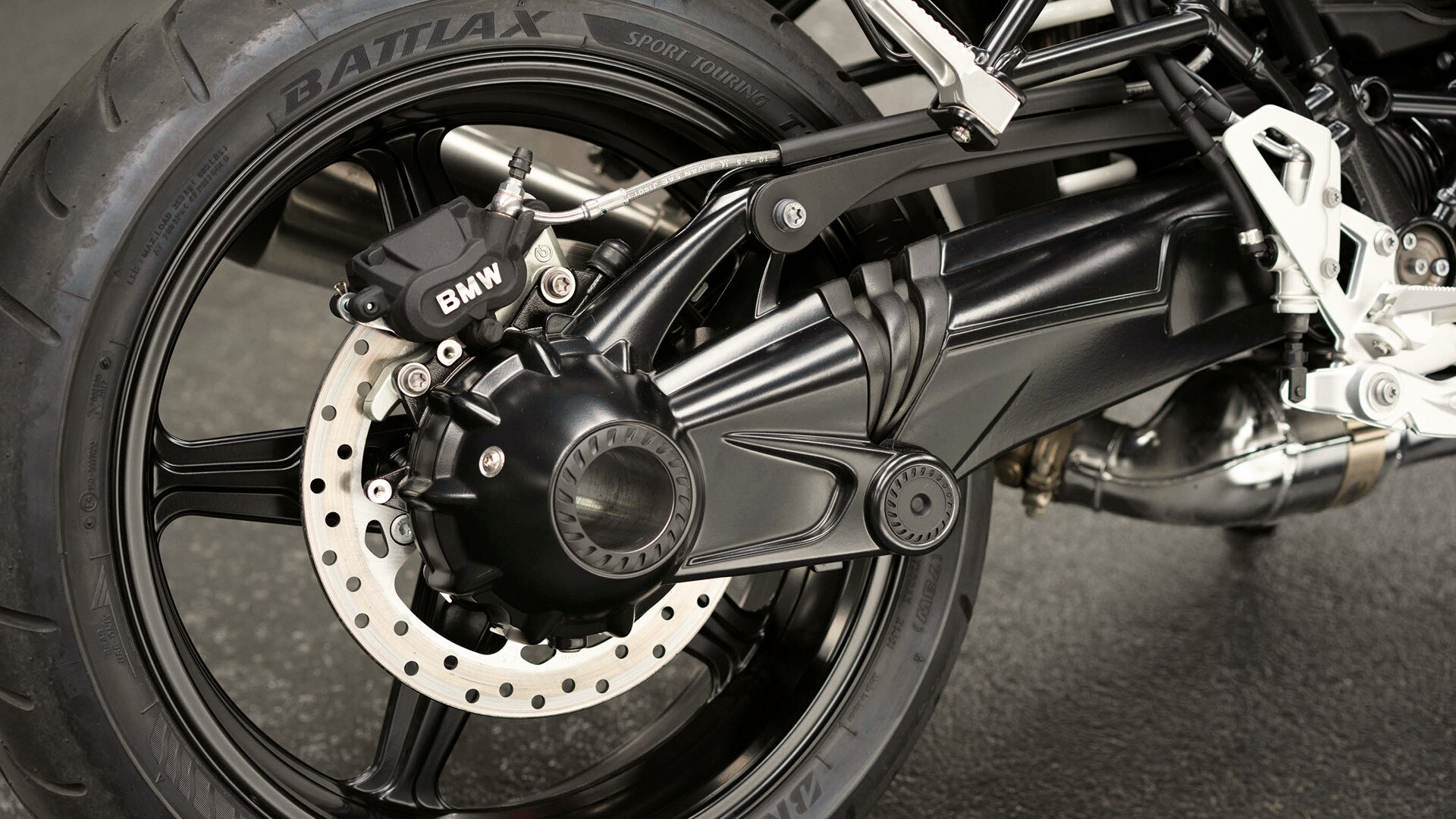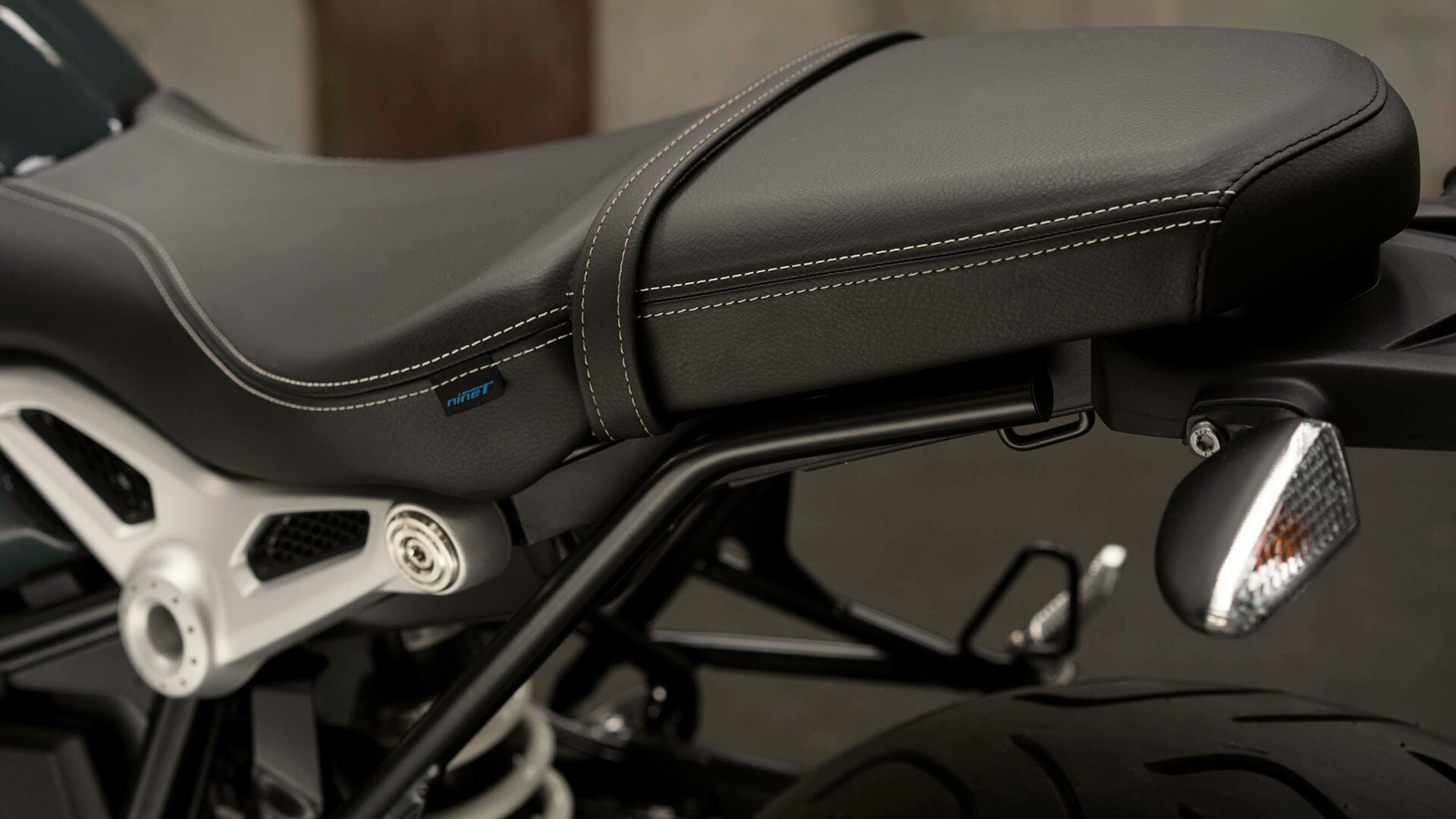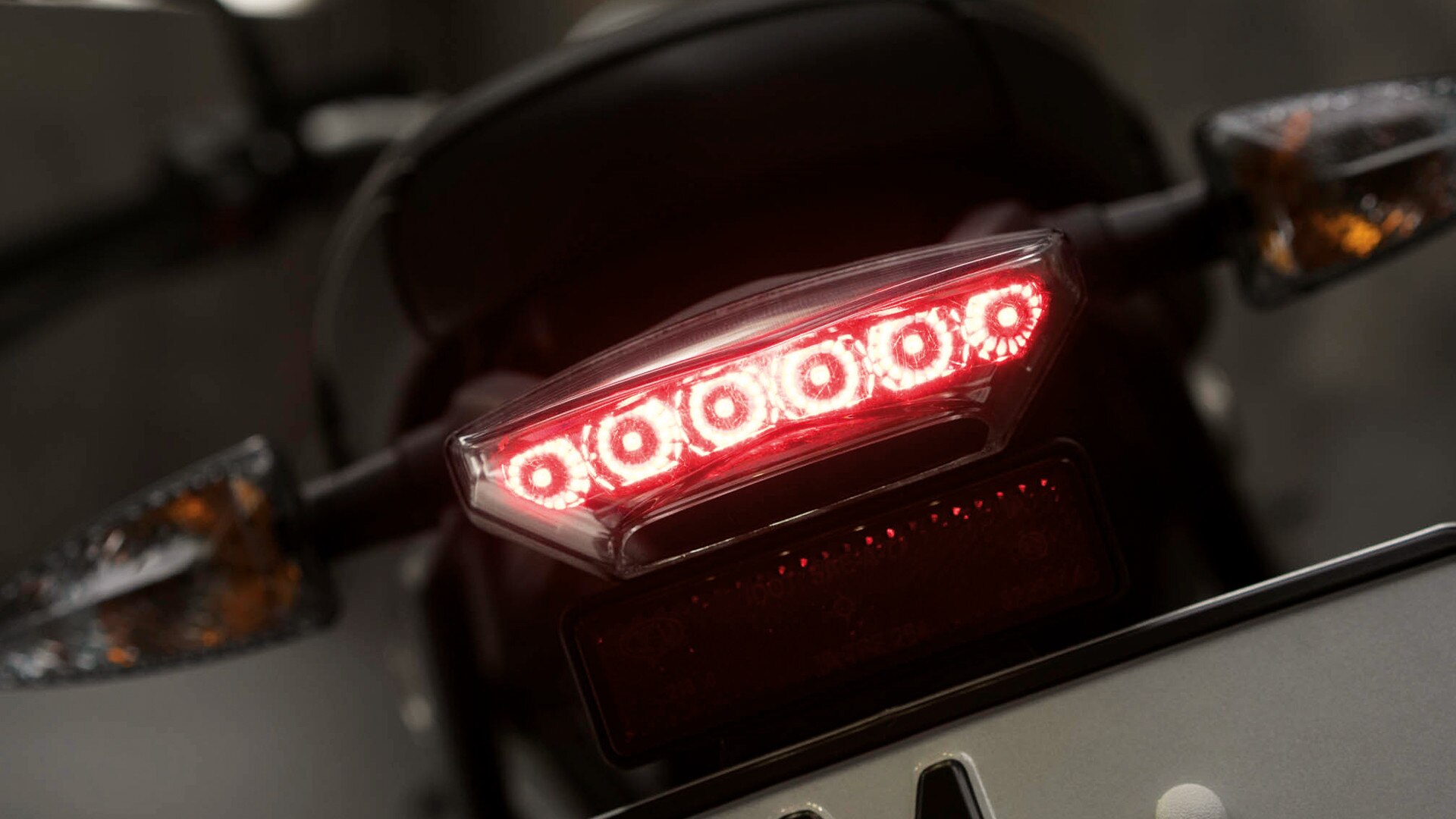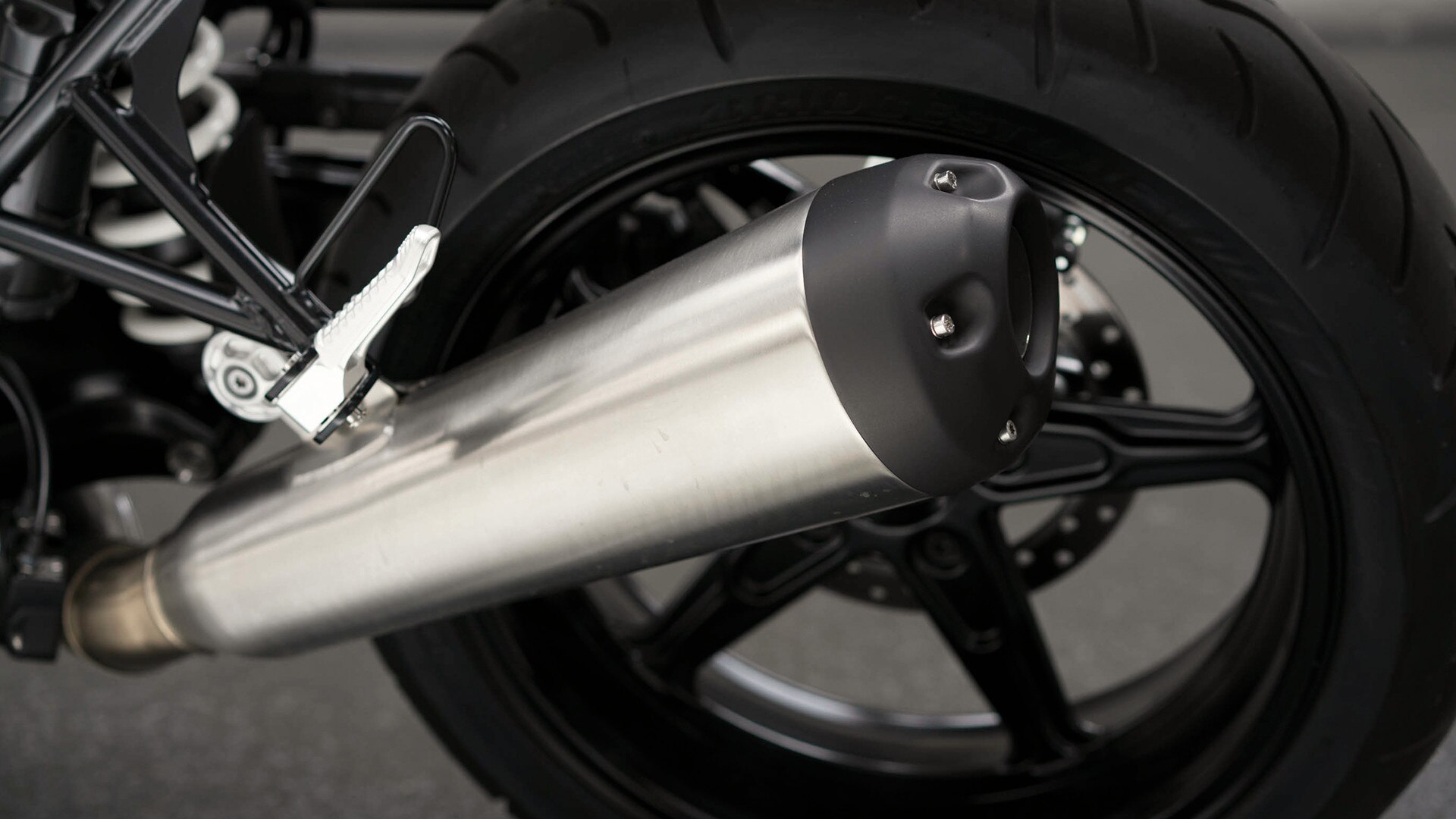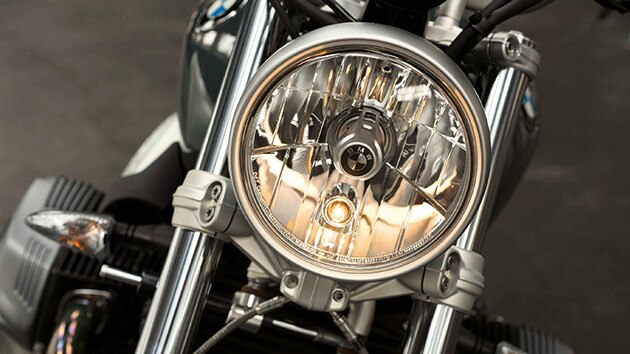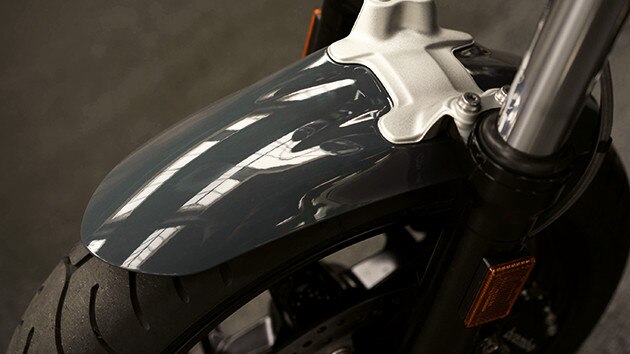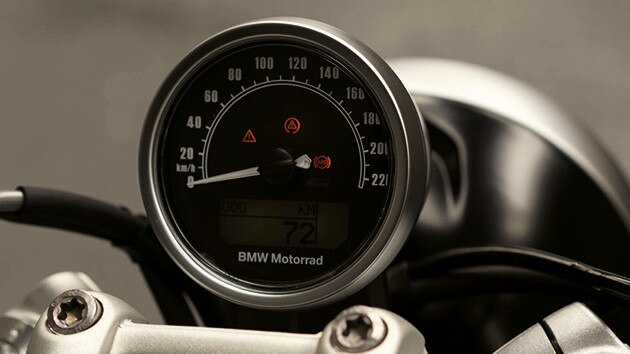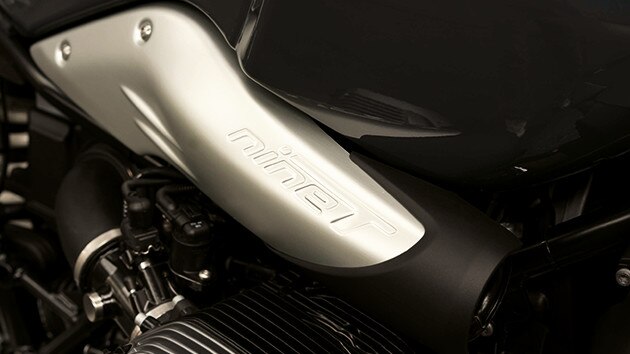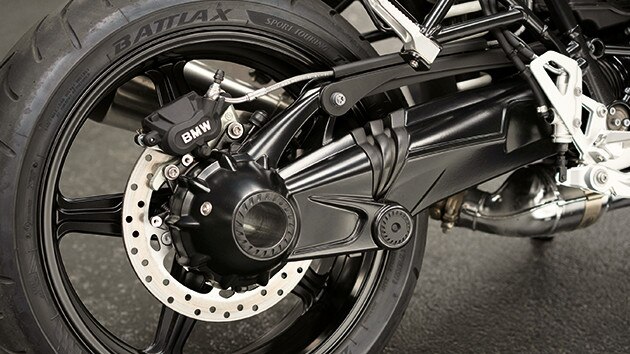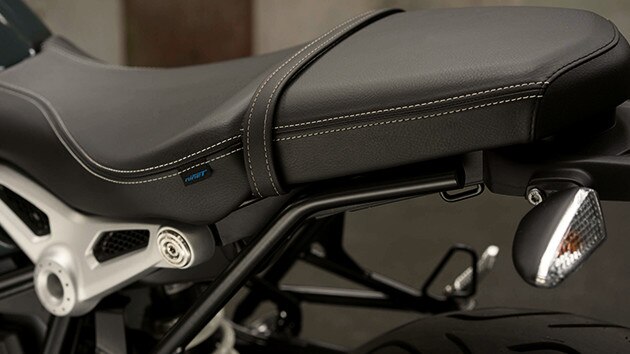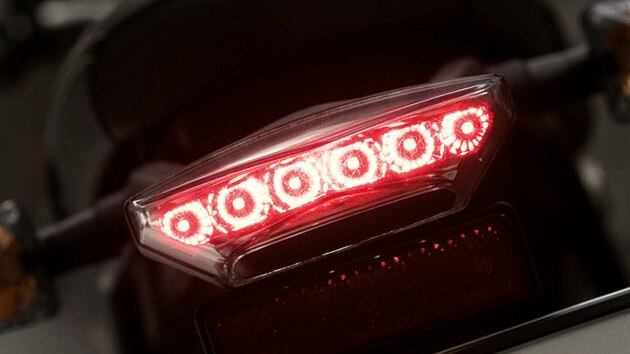 The ergonomics: stylish and self-confident.
The ergonomics: stylish and self-confident.
The R nineT Pure allows you to realize your dream of a custom motorcycle. Completely according to your ideas. Create your bike – in your style. Thanks to the comparatively low seat height, the motorcycle is suitable for many different body sizes. Additionally, you can lower your R nineT Pure further with the low-slung factory option. Deep, narrow and firmly padded, you'll ride in the best roadster manner – self-confident, unequivocal, and unmistakable.
+ Read more
BMW Motorrad Option 719
Bring your character onto the road.
No tinkering, no surprises, no compromises. With BMW Motorrad Option 719, you get a bike with your personal touches and the highest quality standards.
At BMW Motorrad Option 719, you will find particularly high-quality designer optional equipment such as the exclusive Option 719 milled parts set and colours or performance enhancing accessories from HP Parts.
The interplay between long-standing development skills from BMW Motorrad and the interaction of complex production processes connected with tradition-steeped craftsmanship facilitate a new level of significance and exclusivity.
Learn more