S 1000 XR
From $25,795* Ride Away

*Manufacturer's Recommended Ride Away Price for a new BMW S 1000 XR with no optional extras. Price is based on the motorcycle being garaged in Sydney metro and a private owner with a good driving record. Price may vary according to individual circumstances and may vary between authorised BMW Motorrad dealers and states/territories. Modifications and mistakes reserved. Please consult your authorised BMW Motorrad dealer for further details.
All motorcycles are supplied only with equipment required by law (e.g. reflectors as per Euro 4 standard). Illustrations on this website may differ from this.
THE BMW S 1000 XR.
Discover the World. Faster than Ever.
Sport, adventure or touring? You can have everything. Because the BMW S 1000 XR combines the best aspects of all these three worlds to create BMW Motorrad's first adventure sports bike – perfect for anyone who wants performance and comfort in one bike. The powerful, four-cylinder series motor in combination with the agile chassis and suspension provides great performance and dynamic response. The relaxed seating position and the familiar GS ergonomics guarantee comfort and driving pleasure you'll never get tired of. What you do with it is up to you.
Choose your style.
The dynamic adventure sports bike is available in three attractive colour variants: Racing red, Black storm metallic and for those with a racing edge – Motorsport.
Specification.

 

Available in Racing Red or Black Storm Metallic
BMW Motorrad Race ABS, Heated Grips
On Board Computer, Centre Stand
ASC (Automatic Stability Control)
Riding Modes: Rain and Road

Specification.

 

Available in HP Motorsport Light White / Racing Blue Metallic / Racing Red
BMW Motorrad Race ABS, Heated Grips
On Board Computer, Centre Stand
ASC (Automatic Stability Control)
HP Seat Pro
Riding Modes: Rain and Road
3 Years Warranty.
Ride on & on & on. We're giving you an extra year. 
Now there's a 3-year warranty on all motorcycles.*
* Valid on new motorcycles purchased from 1st October 2018
The S 1000 XR is exceptional – and that's exactly how it looks. With its synthesis of sports, touring and adventure, it also combines the visual characteristics and qualities of each of these categories, making it one impressive looking bike. The sporty shape and typical BMW S 1000 RR Splitface emphasise its supersports influence, while its characteristic flyline, striking front and relatively long spring travel reflect the look and ergonomics of the GS series. Wherever the S 1000 XR rolls up, it's sure to turn heads.
+ Read more
Four-cylinder in-line engine
121
kW (165 HP) at 11,000 rpm
216
kg payload with standard equipment
Water/oil-cooled 4-cylinder 4-stroke in-line engine, four valves per cylinder, two overhead camshafts
Accelerate into your asphalt adventure.
Accelerate into your asphalt adventure.
The powerful four-cylinder in-line engine delivers an impressive 121 kW (165 HP) at 11,000 rpm and develops a maximum torque of 114 Nm at 9,250 rpm. The liquid-cooled four-cylinder in-line engine provides an abundant torque, particularly for the desired punchy acceleration at low and mid-range engine speeds. And together with the optional Pro shift assistant, relaxed cruising is just as accomplished when confidently heading out for a sporty ride on the country round or embarking on an adventure with a passenger.
+ Read more
Experience the sound of the S 1000 XR
The highlights of the S 1000 XR
Strong-charactered front.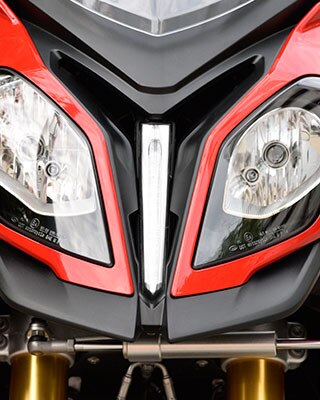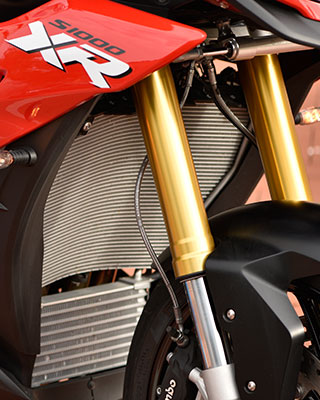 Multifunctional instrument cluster.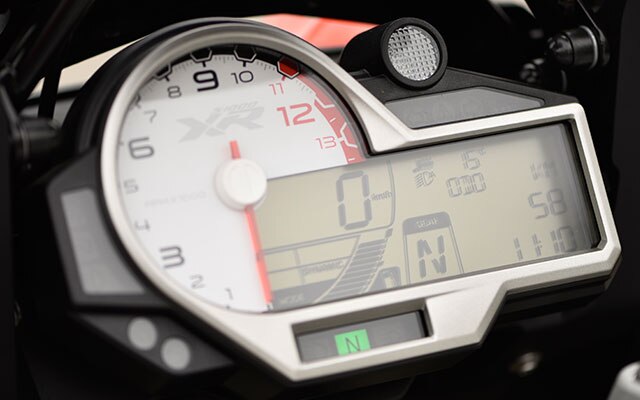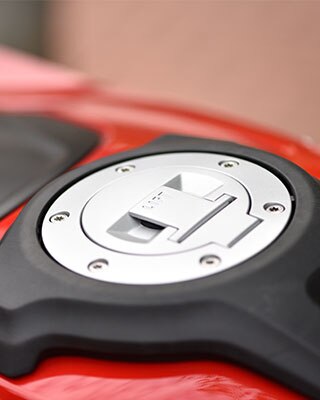 Windscreen can be adjusted in two steps.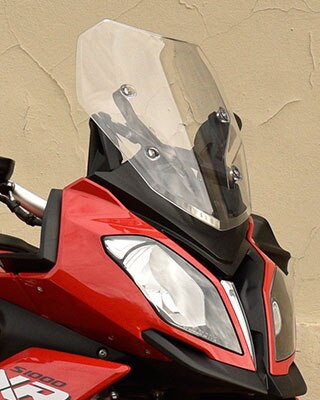 Ergonomically designed seat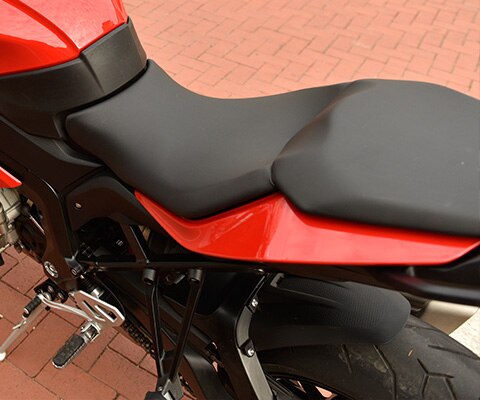 Aluminium cast wheels with a angled valve.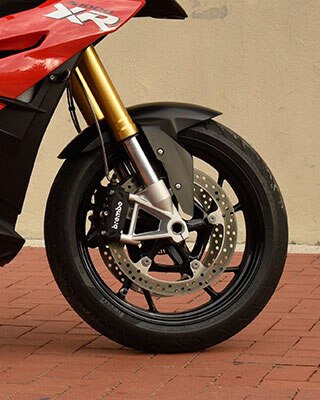 Strikingly designed rear silencer.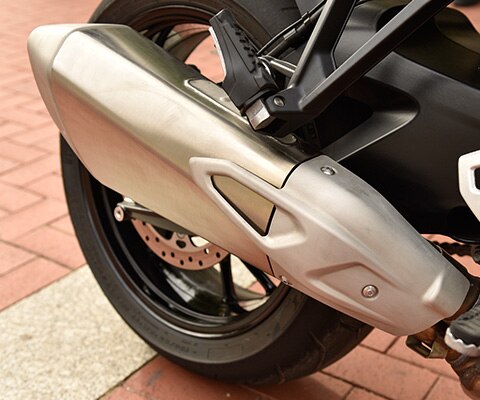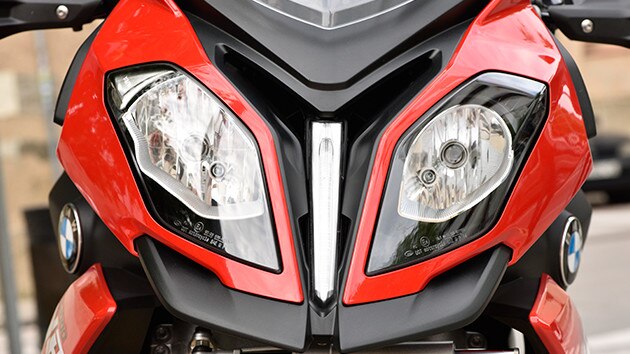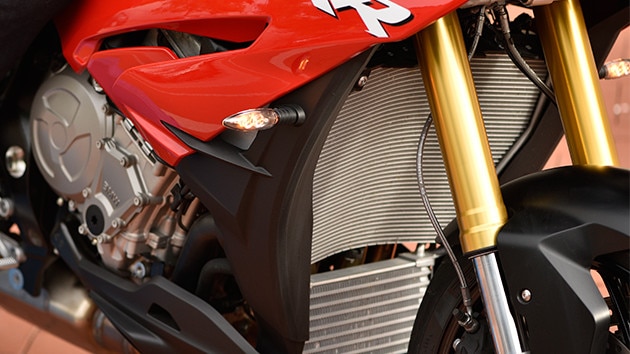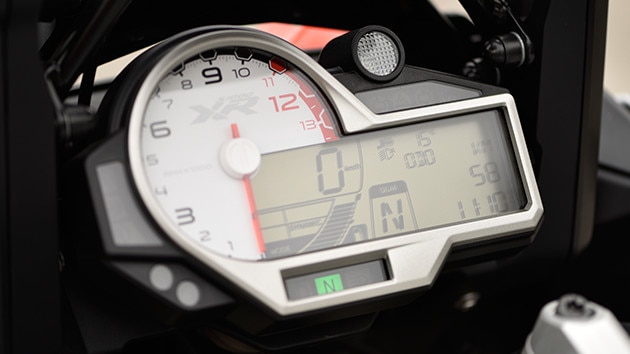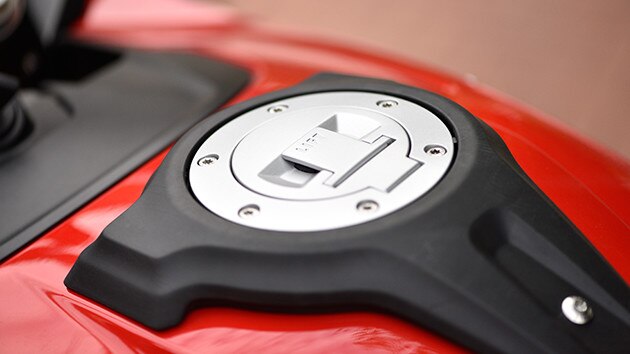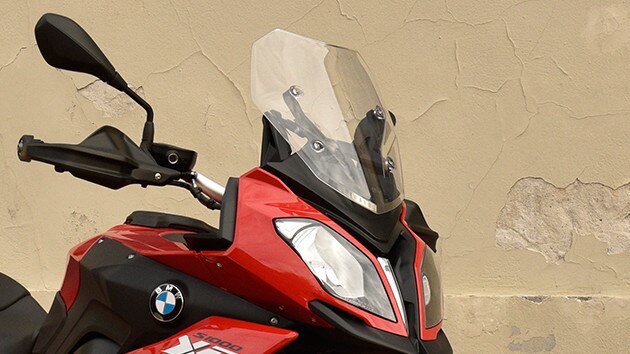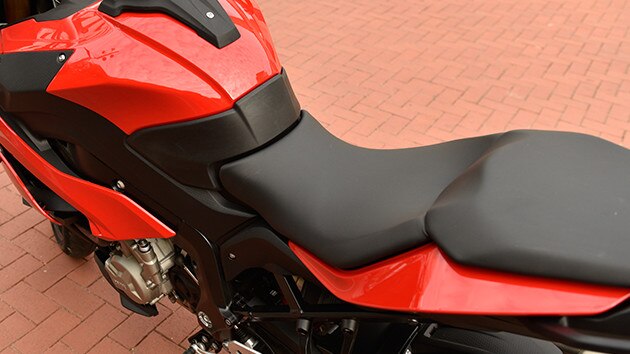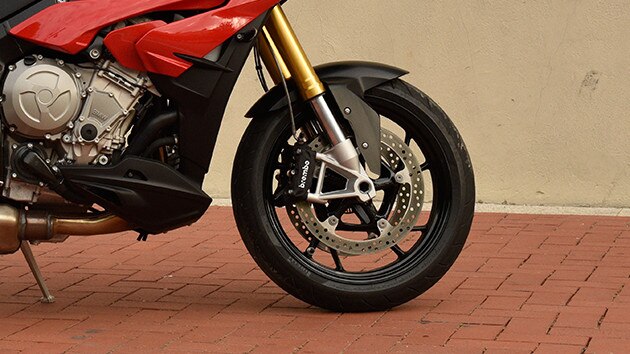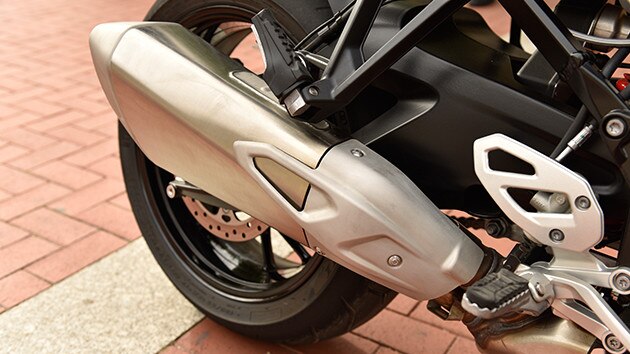 Power meets innovation.
Power meets innovation.
The S 1000 XR is impressive not only with sporty riding fun. the innovative technology also offers a high level of comfort and safety. The S 1000 XR comes with two selectable driving modes as standard − "Rain" and "Road" – allowing drivers to adapt optimally to the driving conditions. The standard ASC (Automatic Stability Control) ensures a high level of driving safety based on optimum traction. In short, the S 1000 XR can do everything – from tearing along winding country roads to tours for two with full luggage.
+ Read more
Adventure, Action and Adrenaline
Faster than the ice allows.
Robert Gull holds the world record for the fastest wheelie performed on ice.
The road is not enough. Like almost everywhere in Scandinavia, the time of year during which you can ride on the roads in Sweden is very short. On the rugged terrain of the north, snow, ice and sub-zero temperatures set the tone more than half of the year. However, the lakes that become frozen over open up many new opportunities for riders, such as Robert, who's 25. Lakes are nothing other than water - hardened water. All that's needed is a little creativity in the workshop, tyres with spikes, a playful attitude and lots of courage...
Read more