C 650 Sport
From $16,420* Ride Away

*Manufacturer's Recommended Ride Away Price for a new BMW C 650 Sport with no optional extras. Price is based on the motorcycle being garaged in Sydney metro and a private owner with a good driving record. Price may vary according to individual circumstances and may vary between authorised BMW Motorrad dealers and states/territories. Modifications and mistakes reserved. Please consult your authorised BMW Motorrad dealer for further details.
All motorcycles are supplied only with equipment required by law (e.g. reflectors as per Euro 4 standard). Illustrations on this website may differ from this.
The C 650 Sport.
Perfect for Everyday Life.
The new BMW C 650 Sport is perfect for everyday life in the city and it even turns the daily commute into a pleasurable experience. The powerful 44 kW (60 hp) two-cylinder in-line engine, which boasts a top speed of 180 km/h, allows you to get from A to B quickly and comfortably. The modern design with its clear focus on dynamics emphasises the scooter's sporty aspirations. The new stainless steel exhaust system not only creates a more attractive appearance, but it also generates an even more impressive sound. And the delicate, agile chassis allows you to take corners with ease and weave through the narrow gaps in dense city traffic.
Choose your style.
You have the choice – the C 650 Sport is available in three attractive colour variants: Austin Yellow Metallic, Black Storm and Motorsport.
Specification.
Specification.
Available in Austin Yellow Metallic, Black Storm Metallic or HP Motorsport
BMW Motorrad ABS
CVT with automatic centrifugal clutch
Side stand with parking brake
ASC (Automatic Stability Control)
Flexcase (variable storage compartment)
+ Read more
3 Years Warranty.
Ride on & on & on. We're giving you an extra year. 
Now there's a 3-year warranty on all motorcycles.*
* Valid on new motorcycles purchased from 1st October 2018
The design of the C 650 Sport clearly aims for a dynamic, modern appearance. The re-designed front gives the maxi scooter an especially sporty look. The new handlebar covers with the high-gloss centre section and chrome highlights make the maxi scooter extremely attractive to look at. Details such as the storage compartment latch with its high-quality chrome surface, new seat seams and the new C 650 Sport model inscription further enhance the appearance. Absolutely everything about the C 650 Sport expresses agility and dynamism.
+ Read more
Two-cylinder in-line engine
44
kW (60 hp) at 7,750 rpm
4.6
litre consumption per 100 km based on the WMTC
Water-cooled 2 cylinder 4 stroke engine, 4 valves per cylinder with bucket tappets, 2 overhead camshafts, dry sump lubrication
Powerfully built.
Powerfully built.
The dynamic and powerful water-cooled, in-line, two-cylinder engine with 63 Nm, 44 kW (60 hp) and a maximum speed of 180 km/h means the C 650 Sport will take you reliably to wherever you want to go.
Thanks to the re-designed clutch and CVT, the scooter now accelerates faster at lower speeds, like at traffic lights.
+ Read more
New look. Powerful sound.
New look. Powerful sound.
The C 650 Sport has a new exhaust system made of high-quality stainless steel. It not only has a very sporty look, but it is also much lighter and has lower emission and noise levels than the predecessor model. In addition, it provides a fuller, more powerful sound.
+ Read more
Experience the sound of the C 650 Sport
The highlights of the C 650 Sport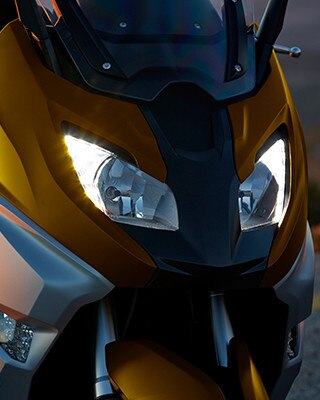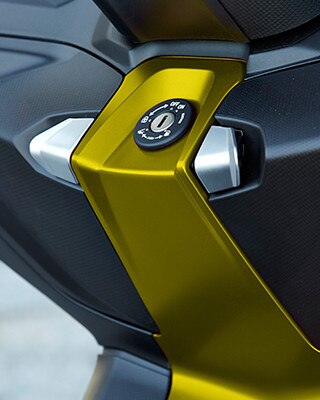 Multifunctional instrument cluster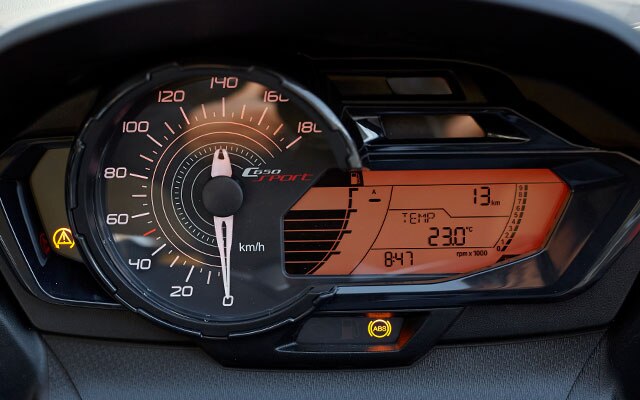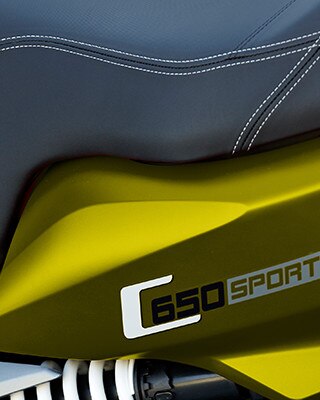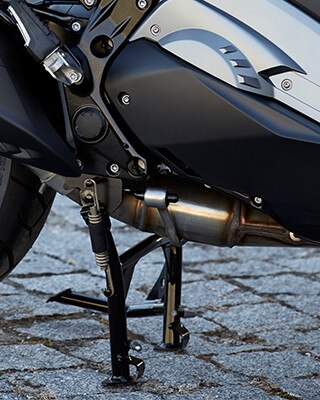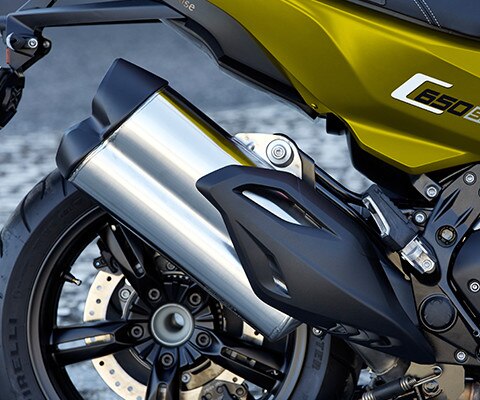 Rear section in the new design.
Stable rear support construction.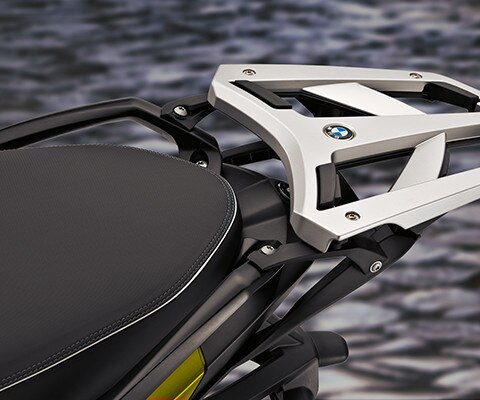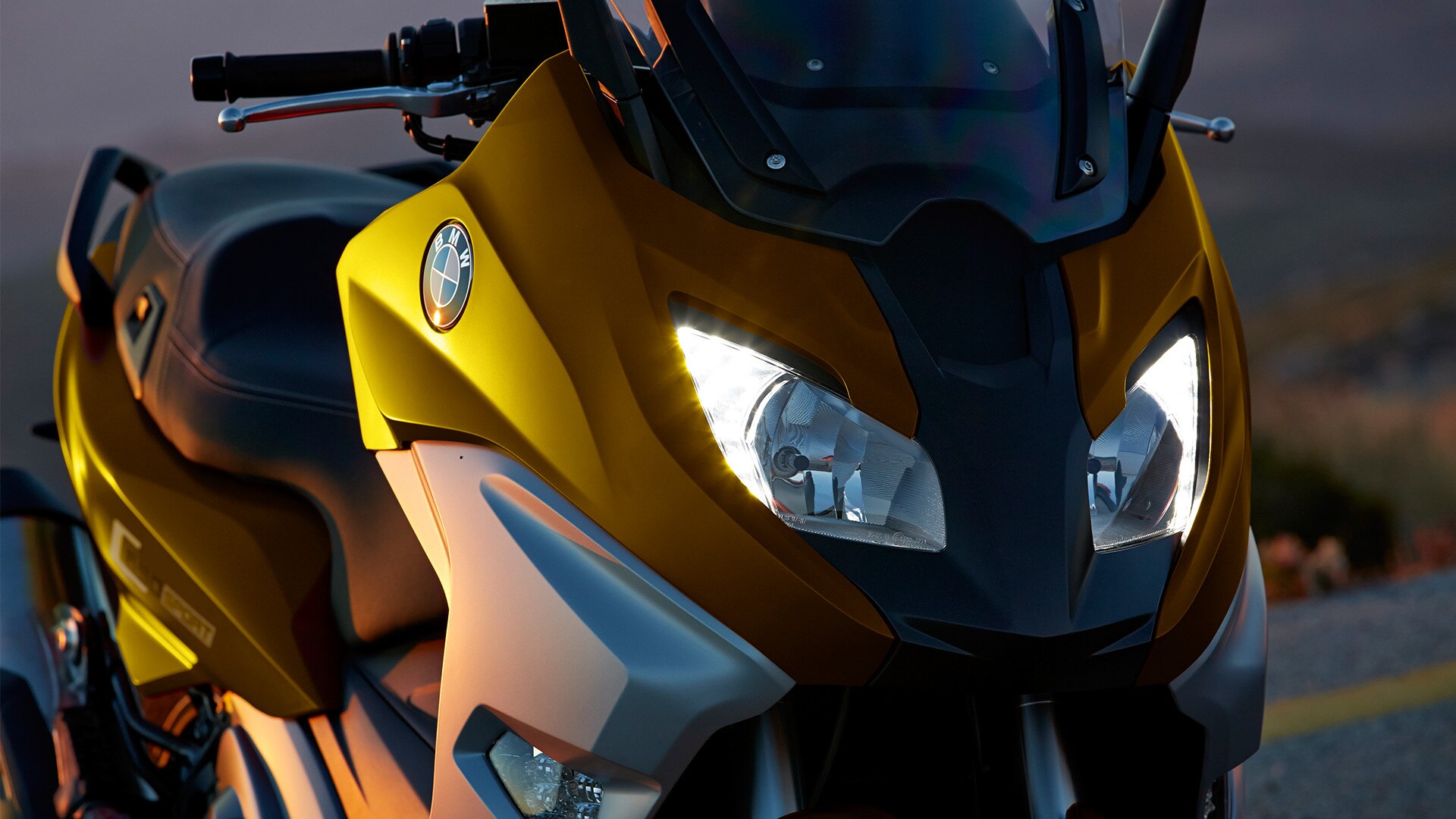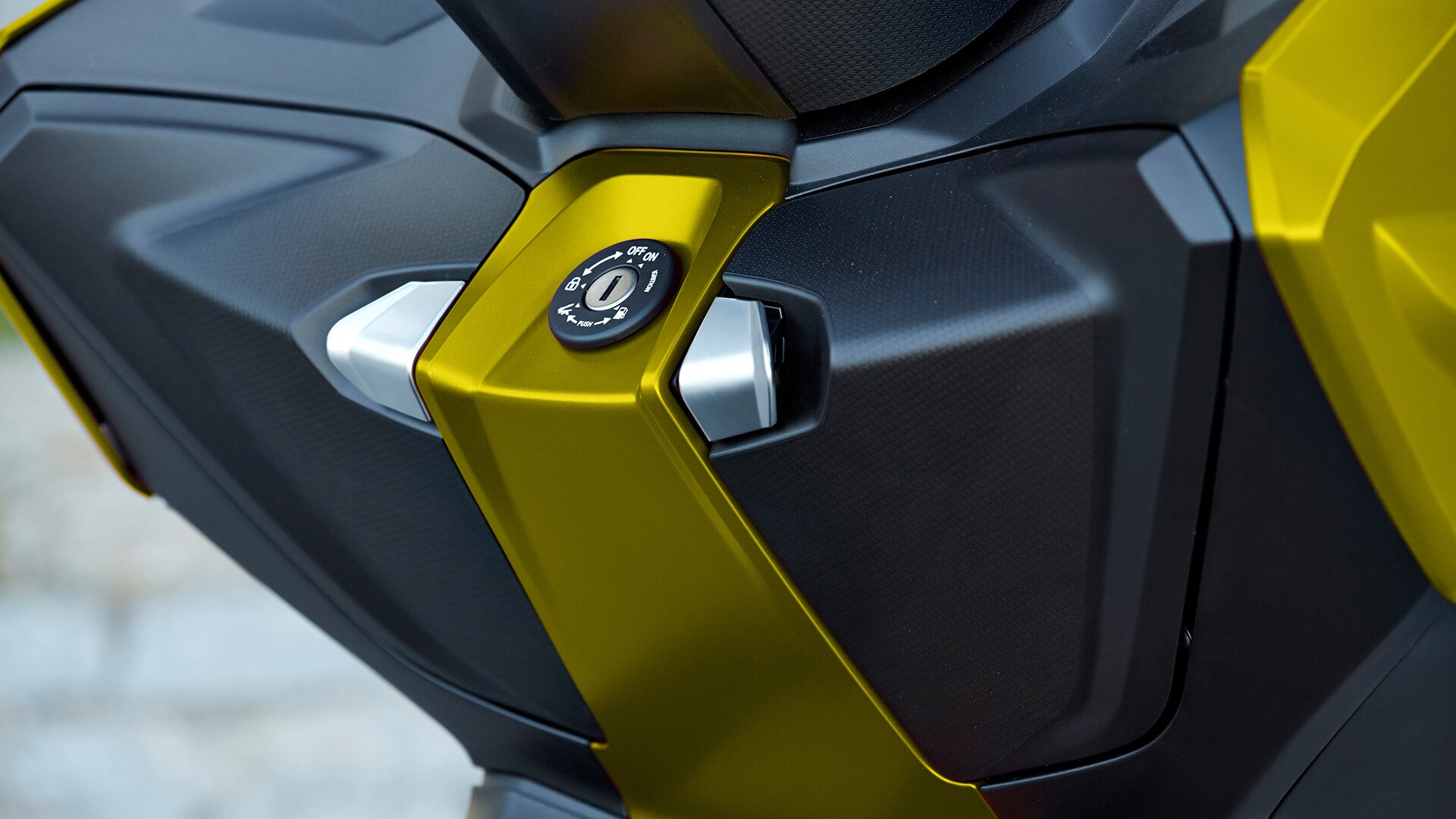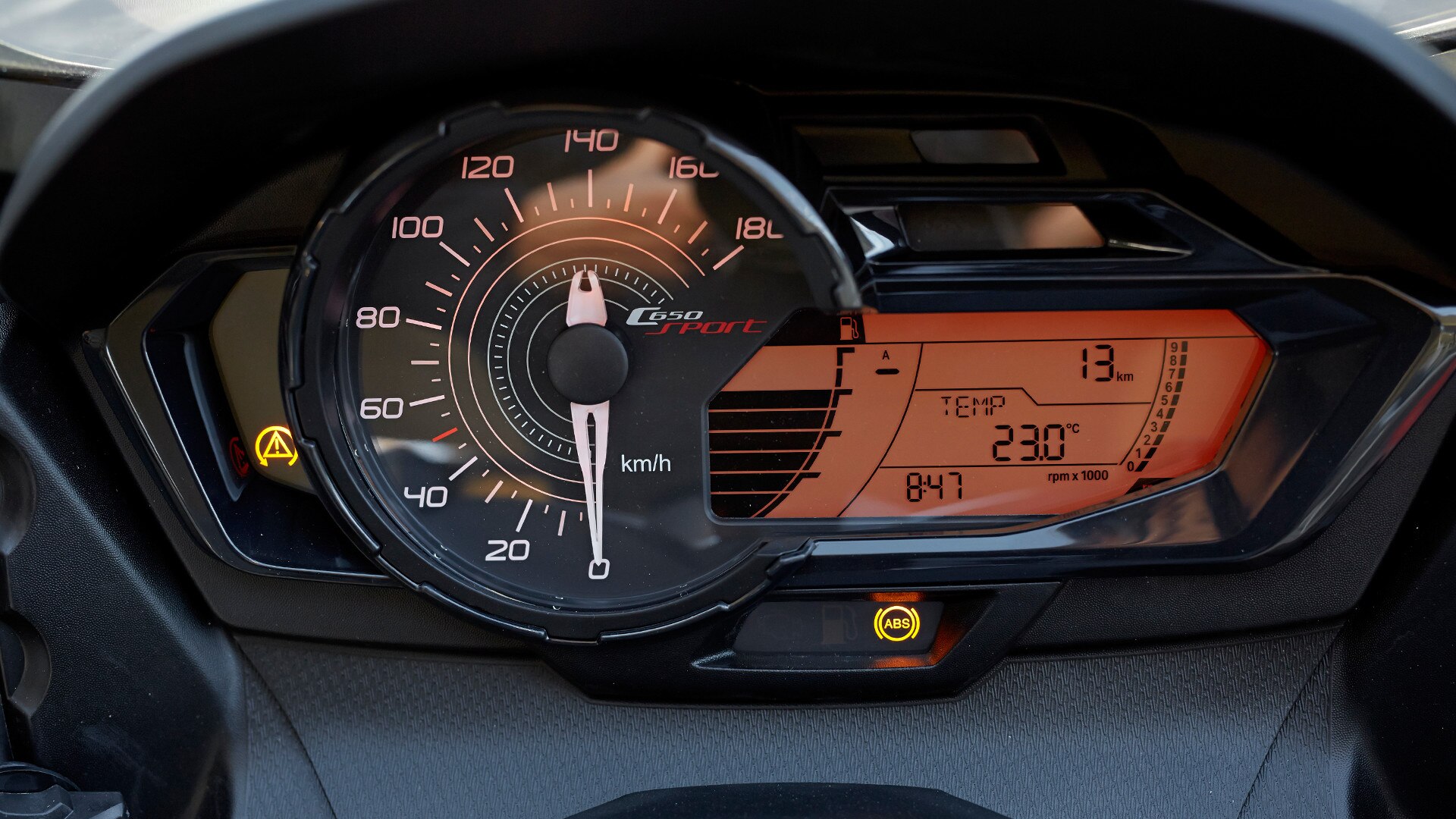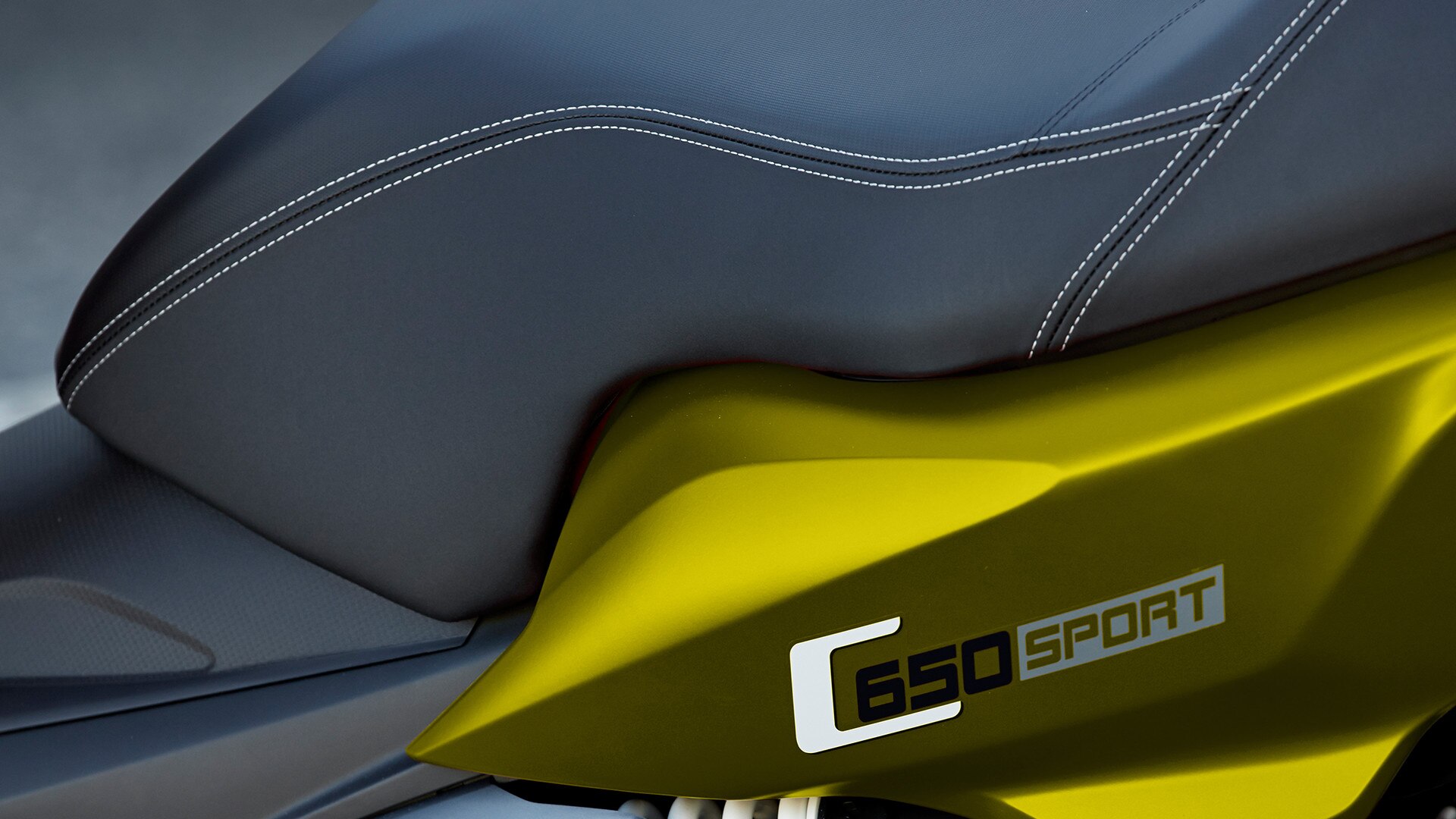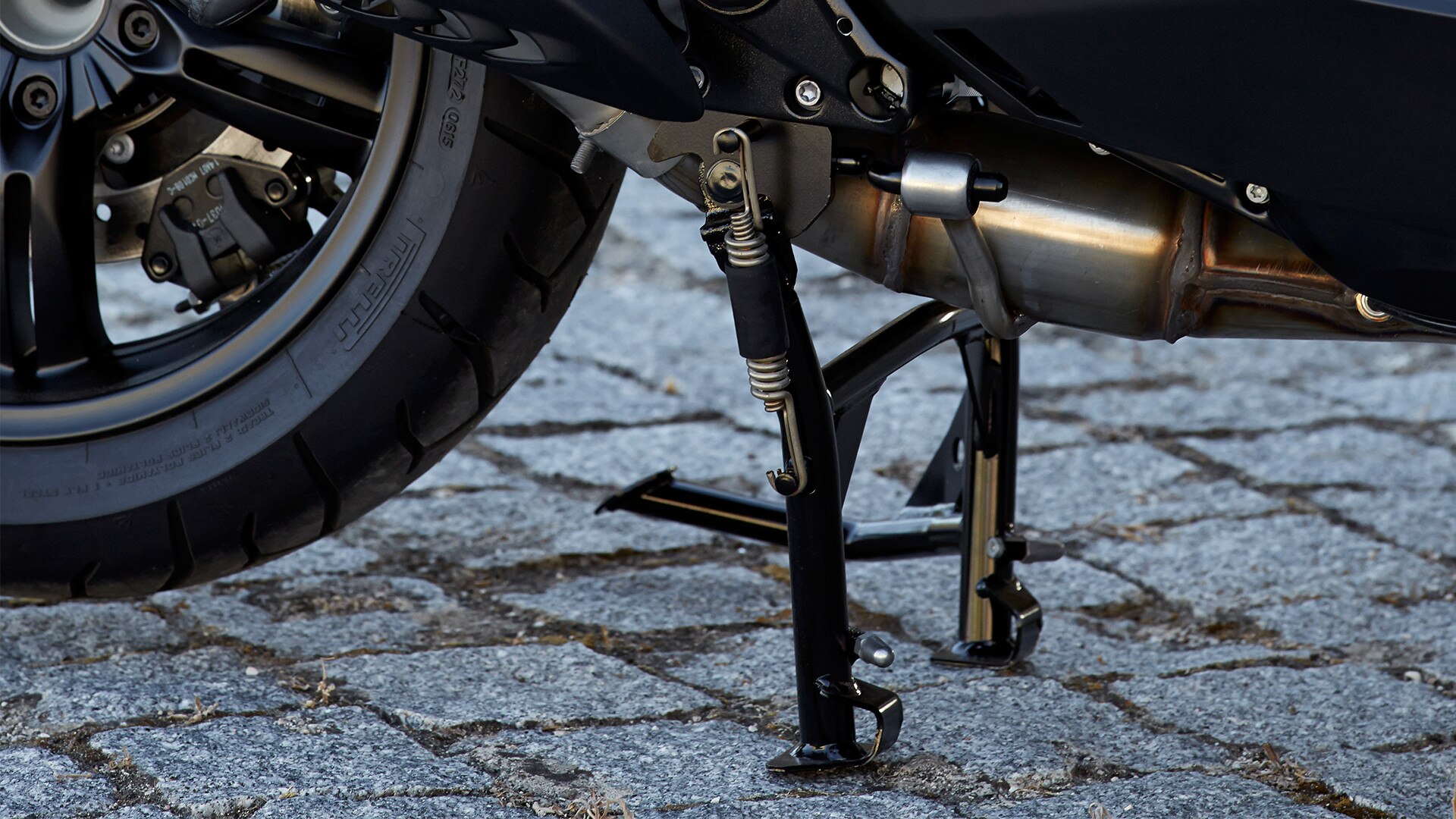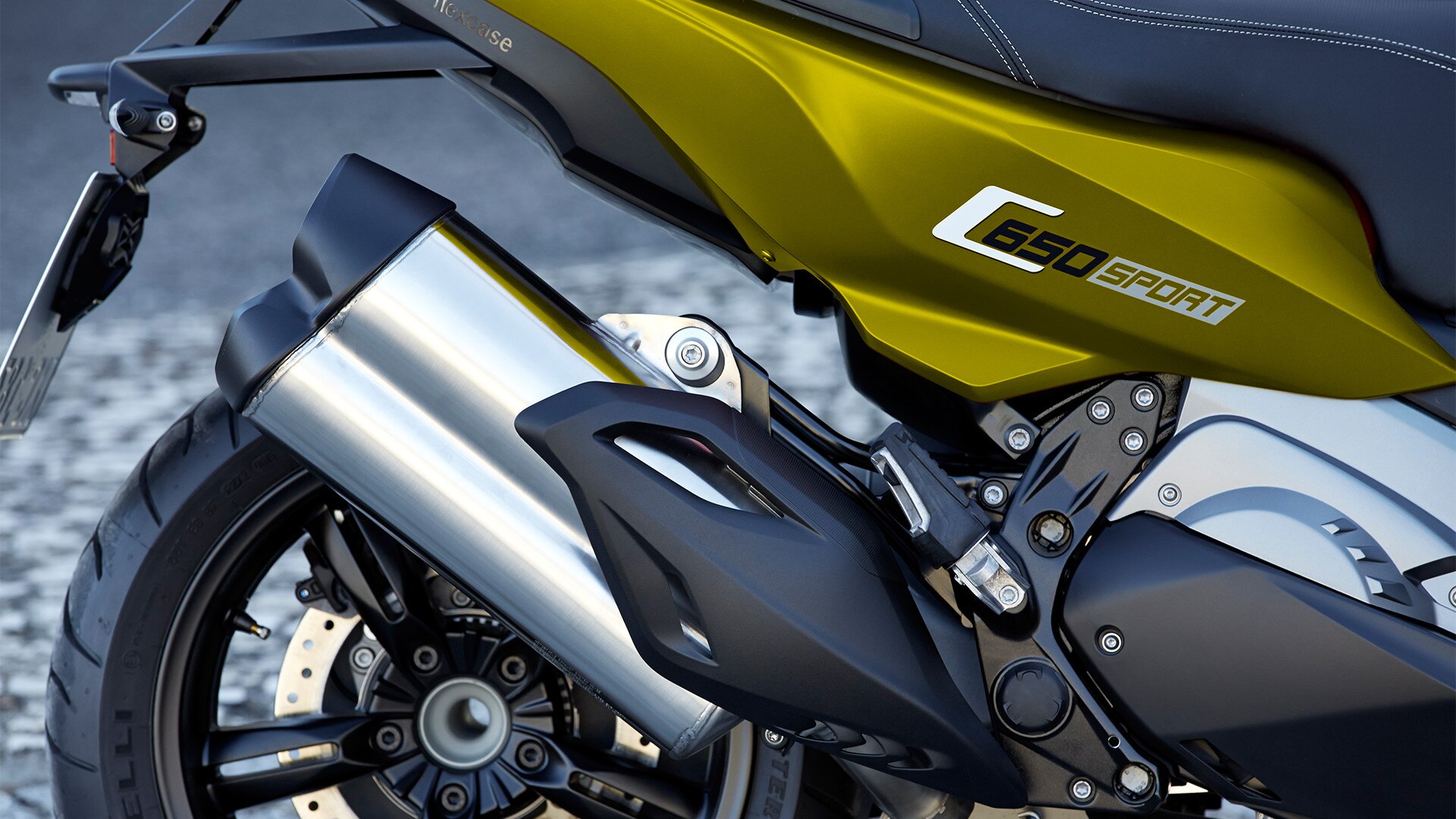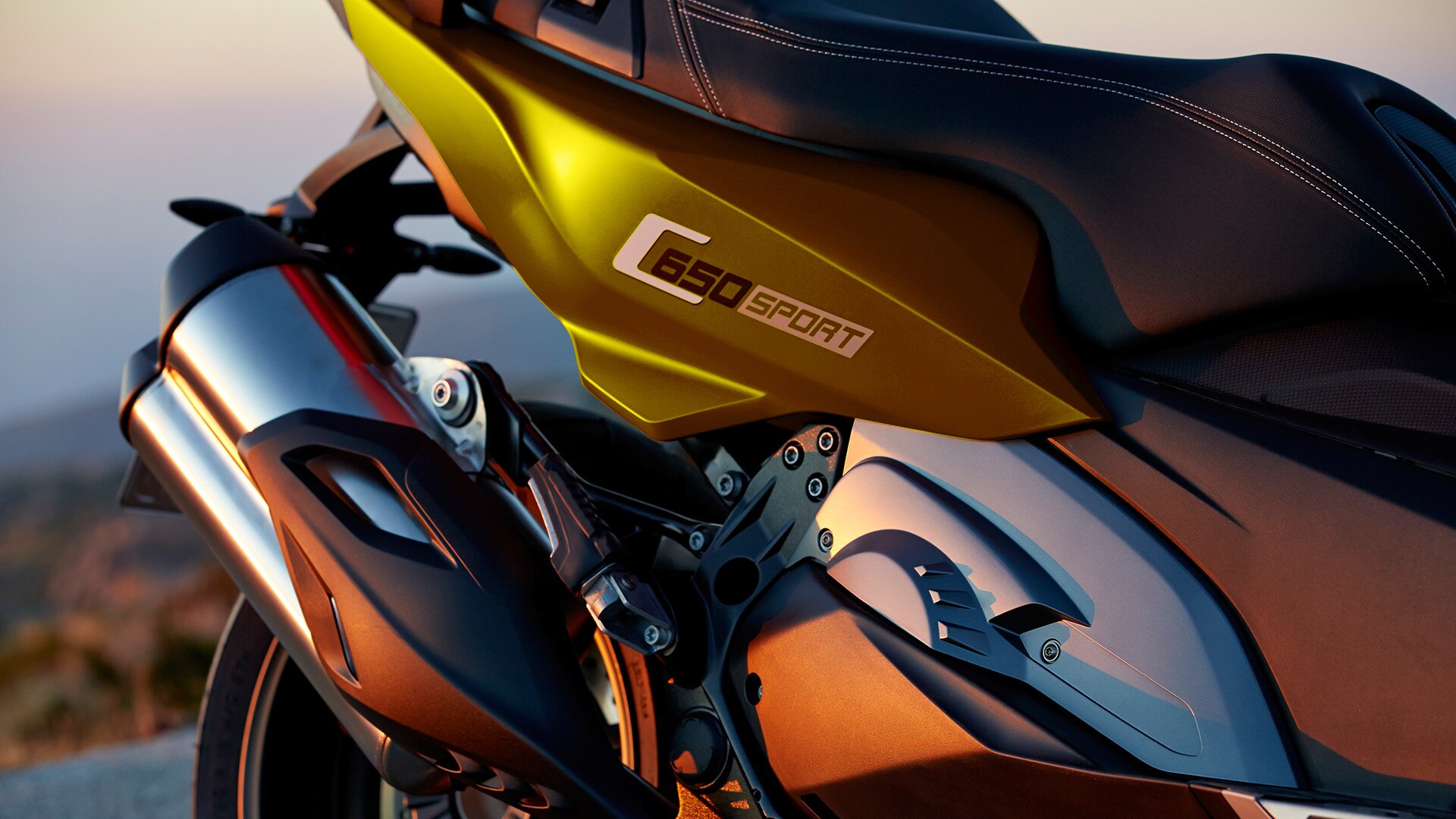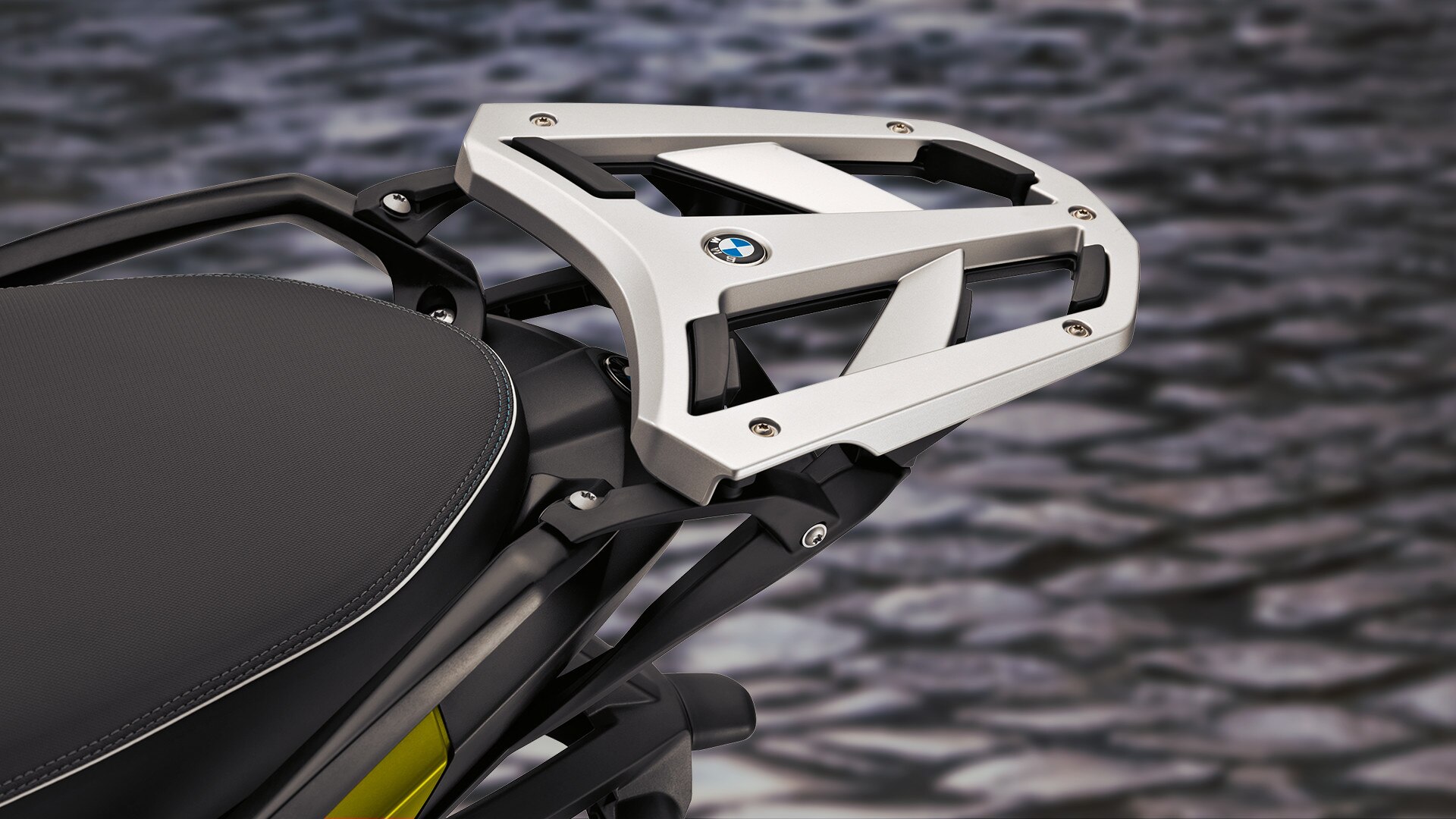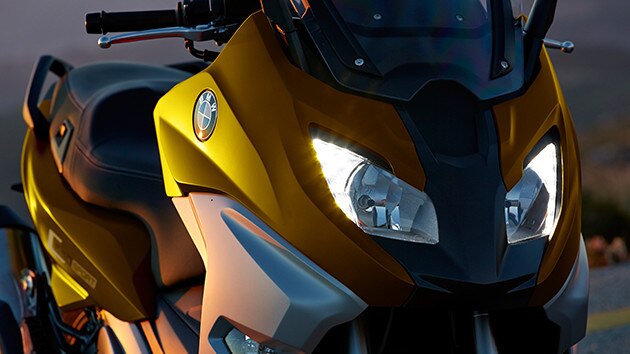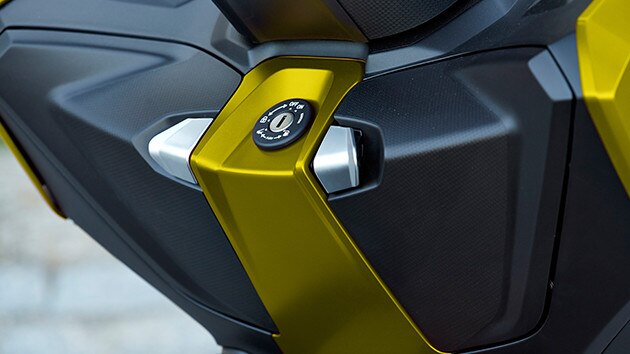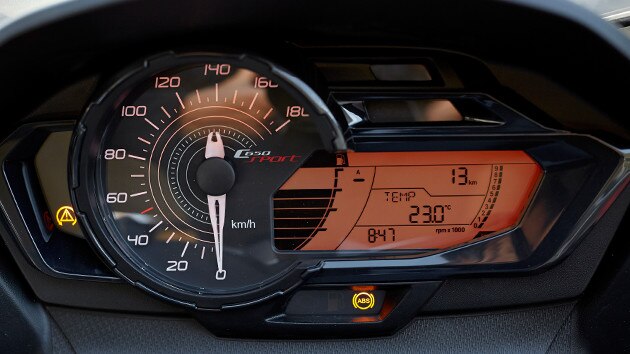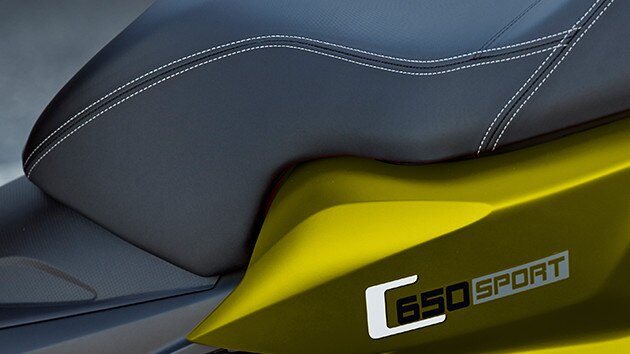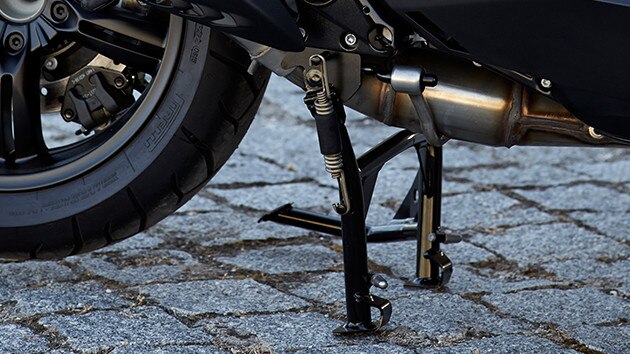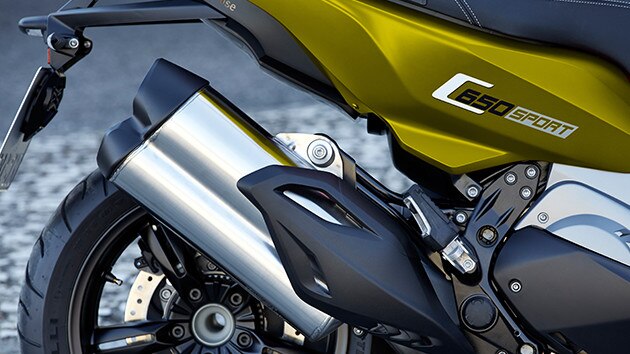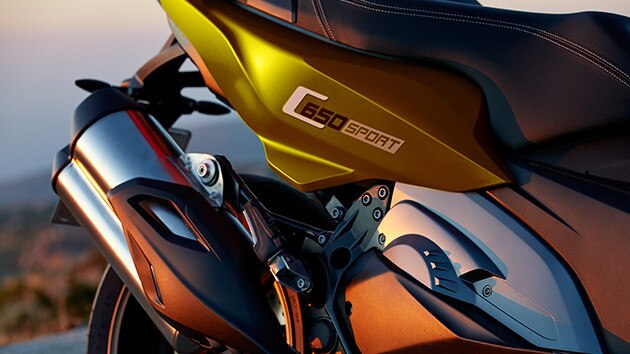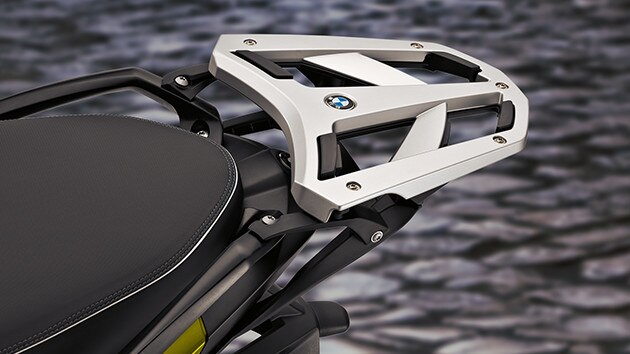 Sporty and comfortable in the city.
Sporty and comfortable in the city.
The C 650 Sport also wins on comfort thanks to optional accessories such as heated handles and a heated seat. The large storage space, which easily holds two motorcycle helmets, shopping or handbags, is another bonus.
+ Read more
Highlights in detail.
The the greatest possible safety when braking and accelerating.
The C 650 Sport is already setting standards with BMW Motorrad ABS as a standard feature. It now also has a fully functional ASC, which also comes as standard. The ASC enhances driver safety, especially when road conditions are unpredictable, through active intervention in the engine management system when required.

New spring and shock absorber setting.

New, more convenient setting.
The chassis and suspension setup of the C 650 Sport has been completely re-designed. The spring rate of the front fork springs and the rear spring strut has been reduced by 10 percent. This gives the vehicle more sensitive handling without reducing its stability.

Adaptive daytime riding light.

Automatically ensures the best lighting.
The daytime riding lights automatically adjust to the environment. When entering and exiting a tunnel, for example, they automatically switch to low beams and back. The rider no longer has to manually adjust the lights. This makes it easier to concentrate on the traffic.

Easier to jack up.
The C 650 Sport is even easier to jack up. The stand has an elongated supporting bar with an optimised position. This reduces the strength required for jacking up the scooter by 30 percent.
The city at your feet.
The BMW Motorrad Concept Link takes new, connected paths.
Big city. Endless urban canyons, among which there is something new to discover around every bend. But it is also the desire for movement, freedom and the possibility to get from one place to the next quickly. With the Concept Link, which BMW Motorrad will be unveiling at the Concorso d'Eleganza Villa d'Este 2017, a concept vehicle has now set about to combine the challenges of urban mobility of tomorrow with the opportunities of a digitalised world.  
Read more