Strikingly different.
The BMW Concept Stunt G 310.
It's loud, and it attracts attention – the new stunt concept study from BMW Motorrad. A single-cylinder roadster with the unique design of a stunt bike. One look and it's obvious how much riding pleasure this concept bike delivers.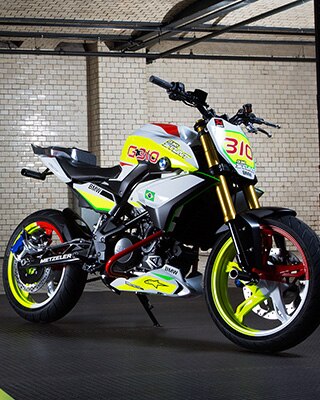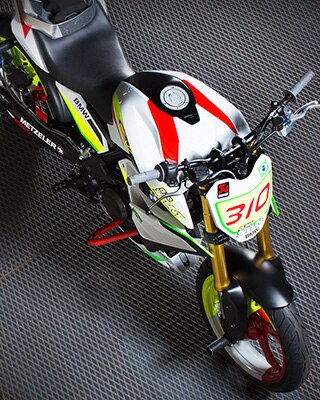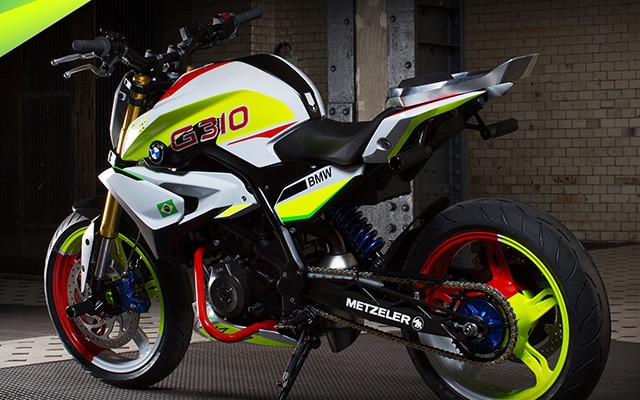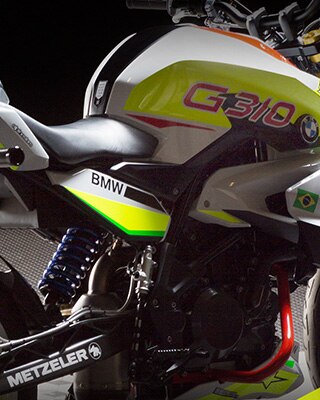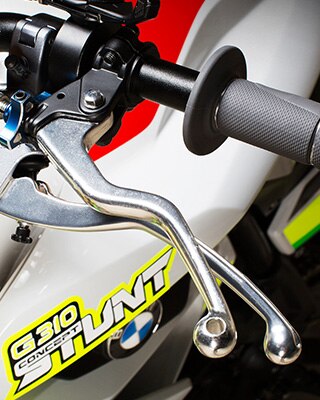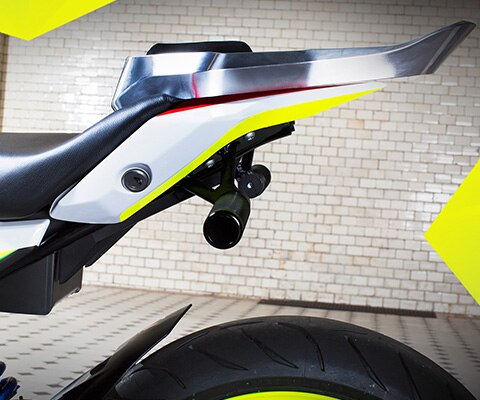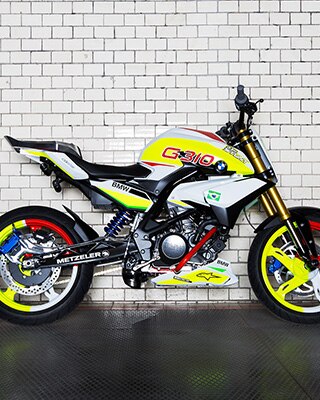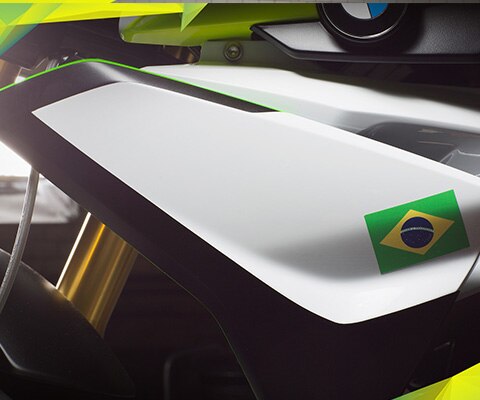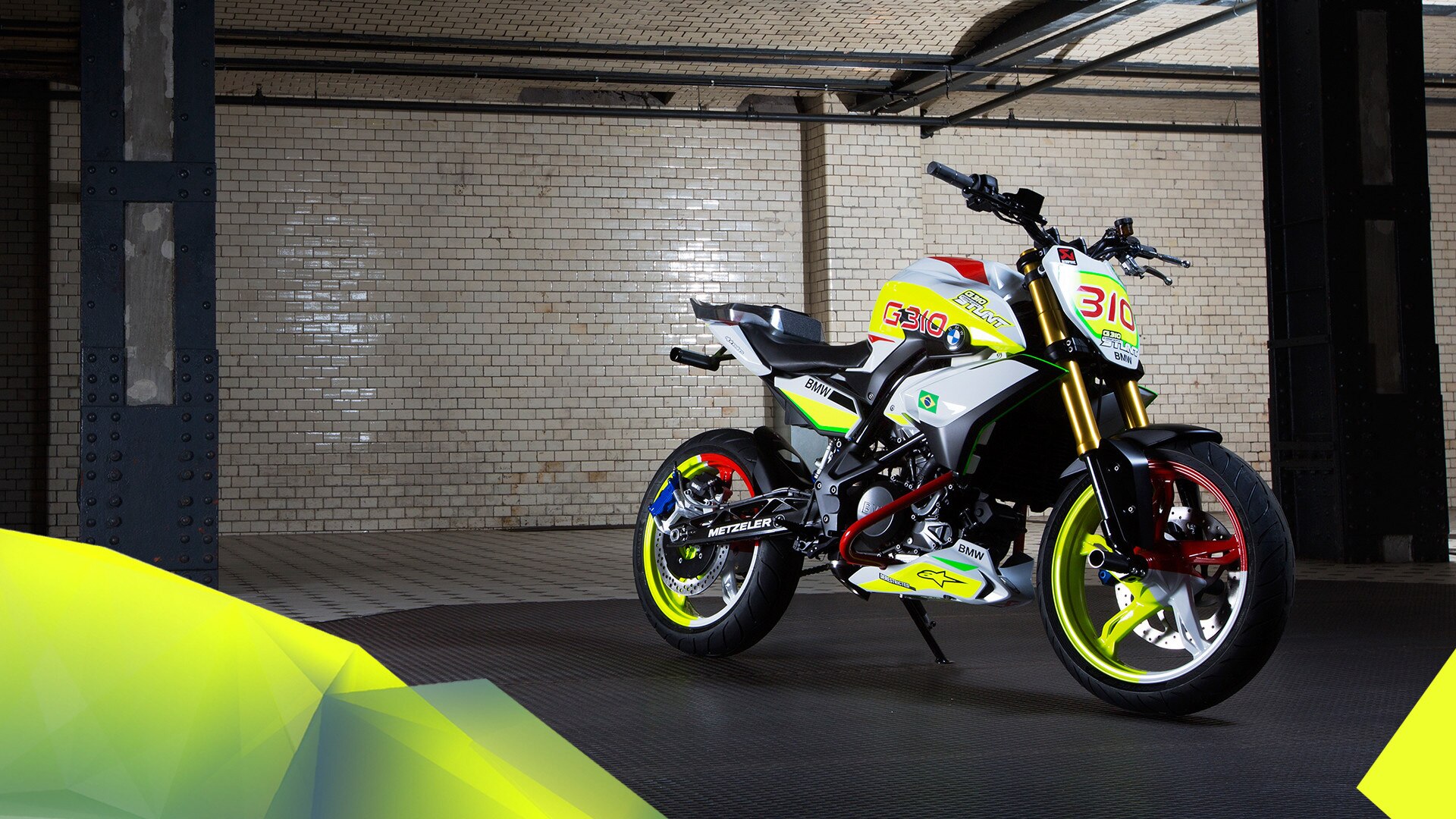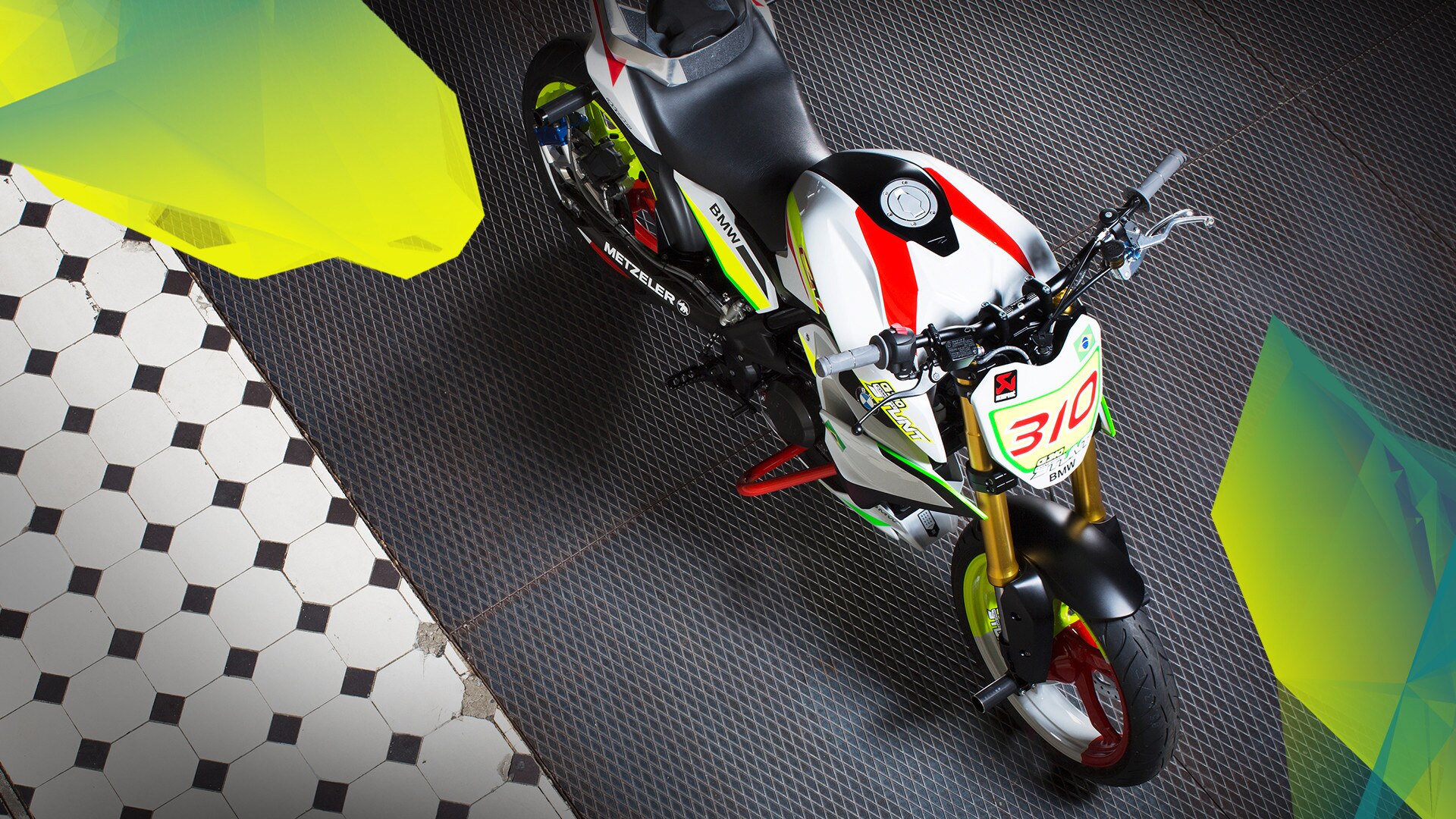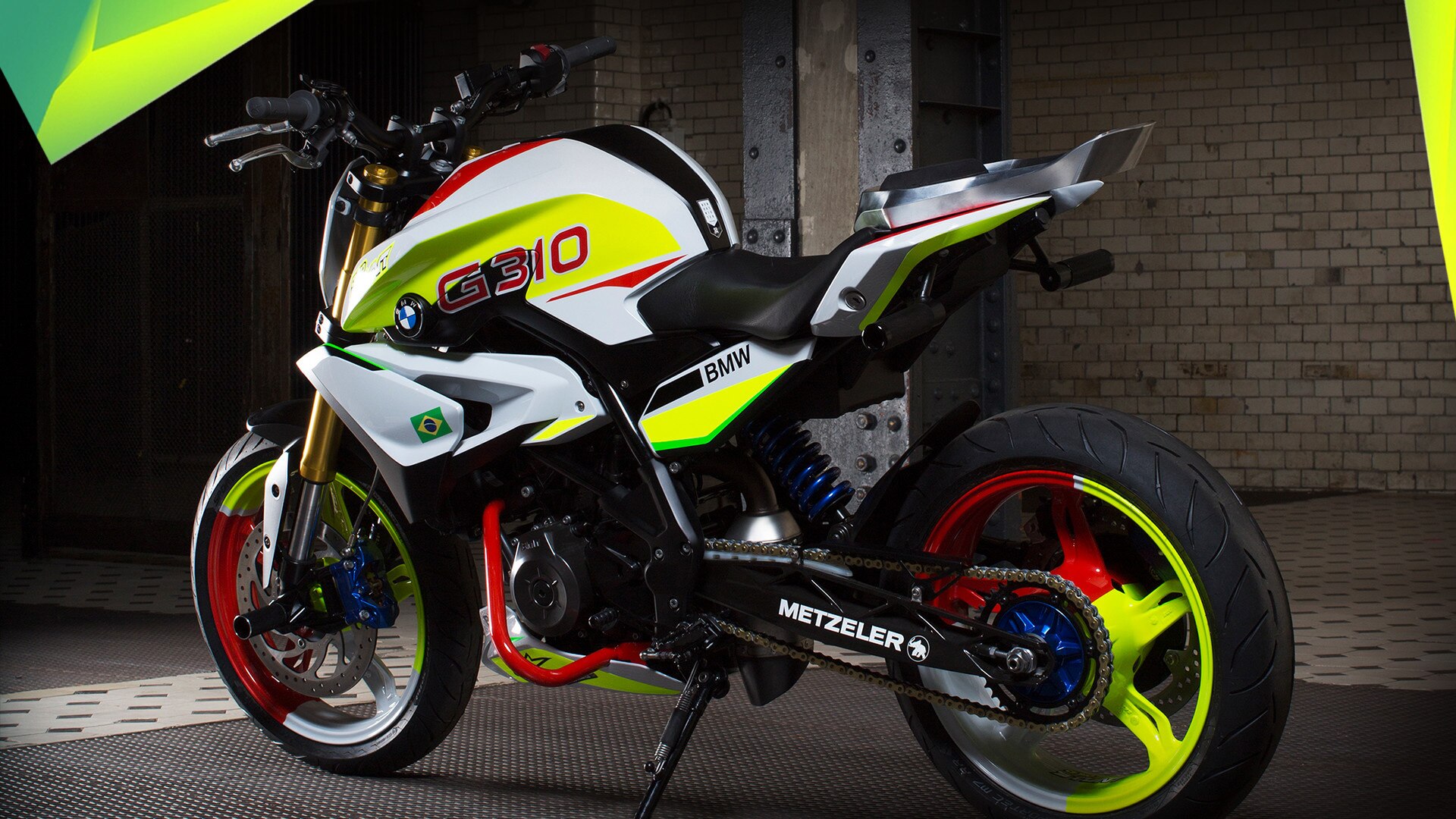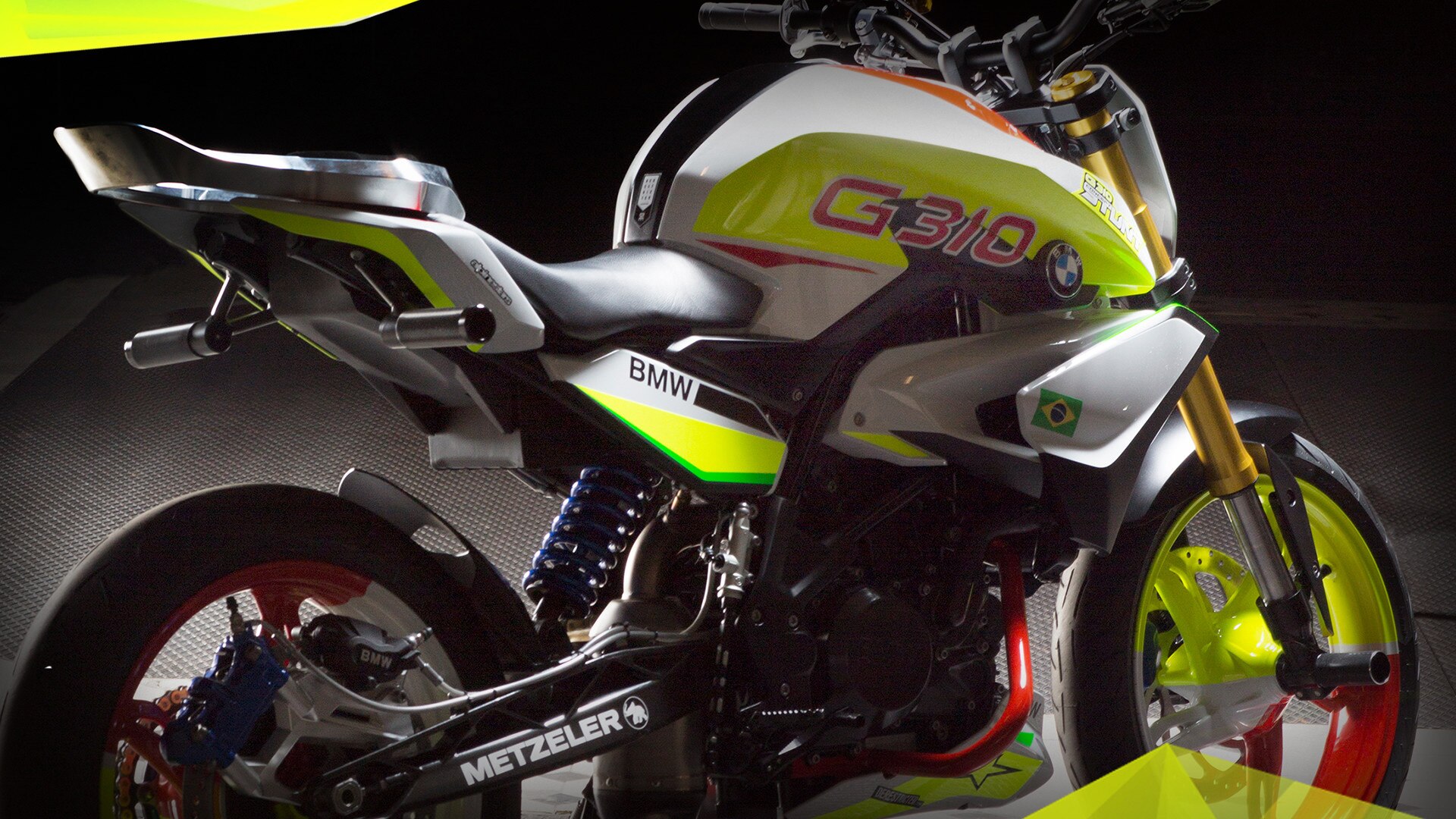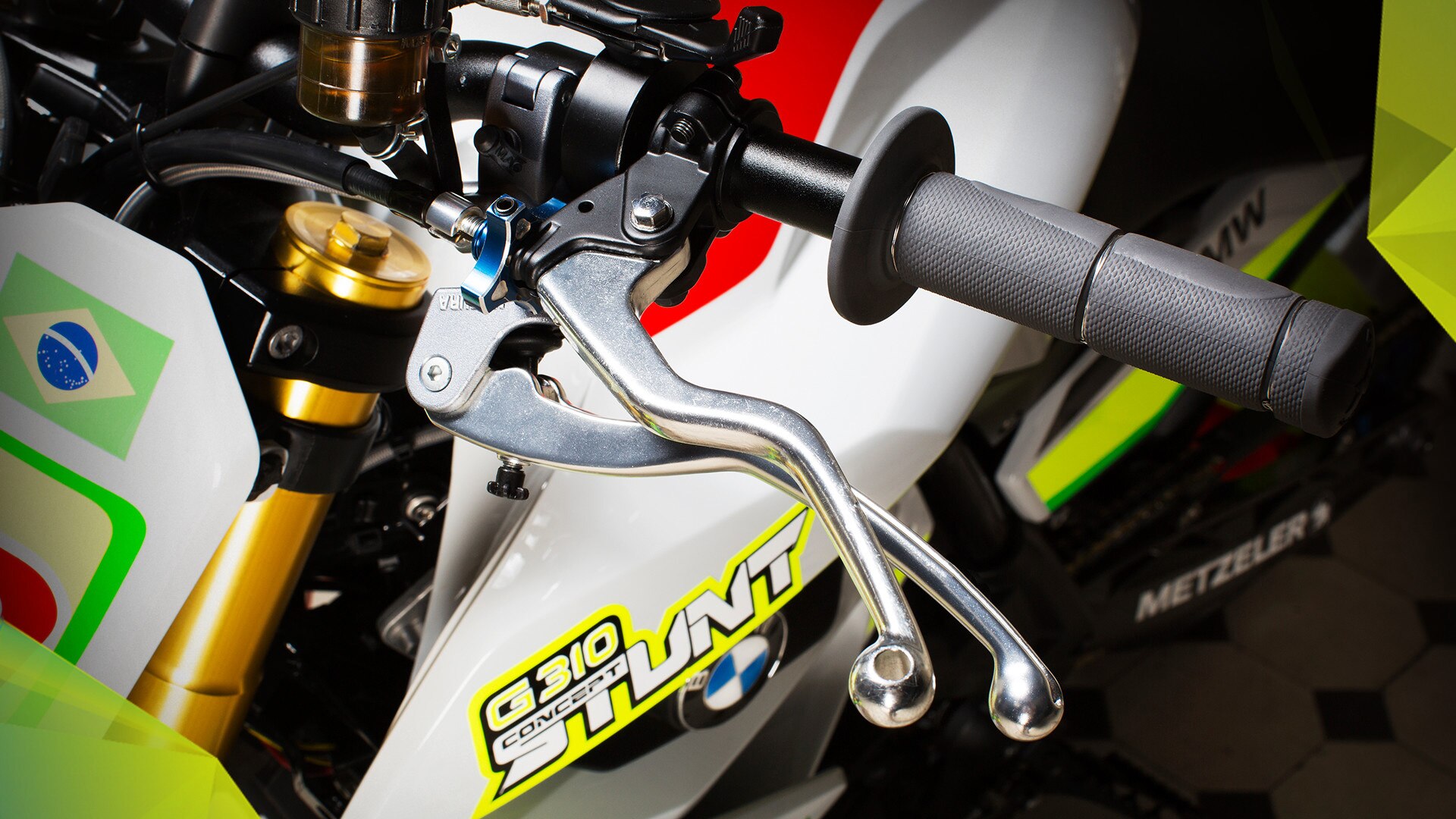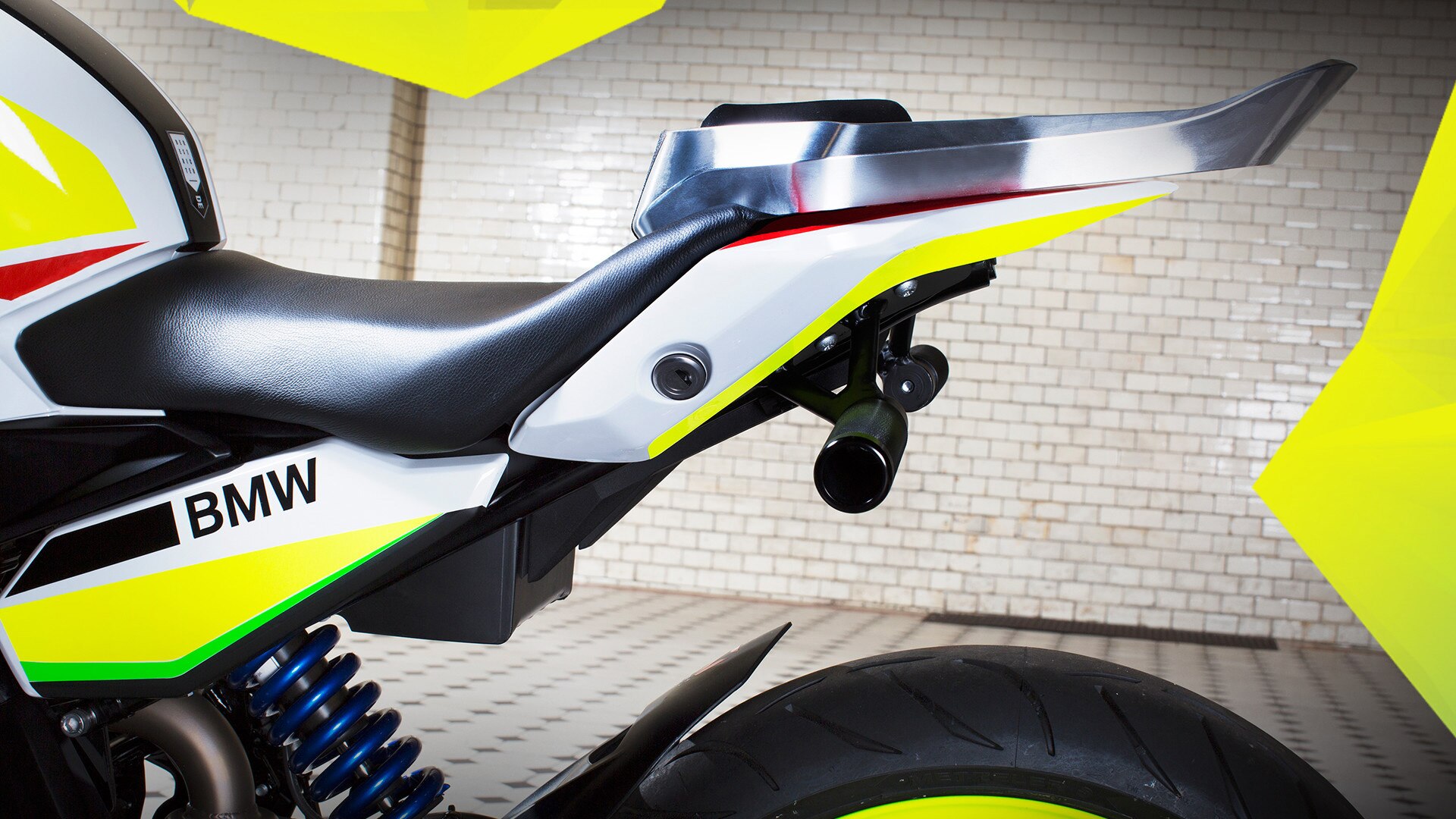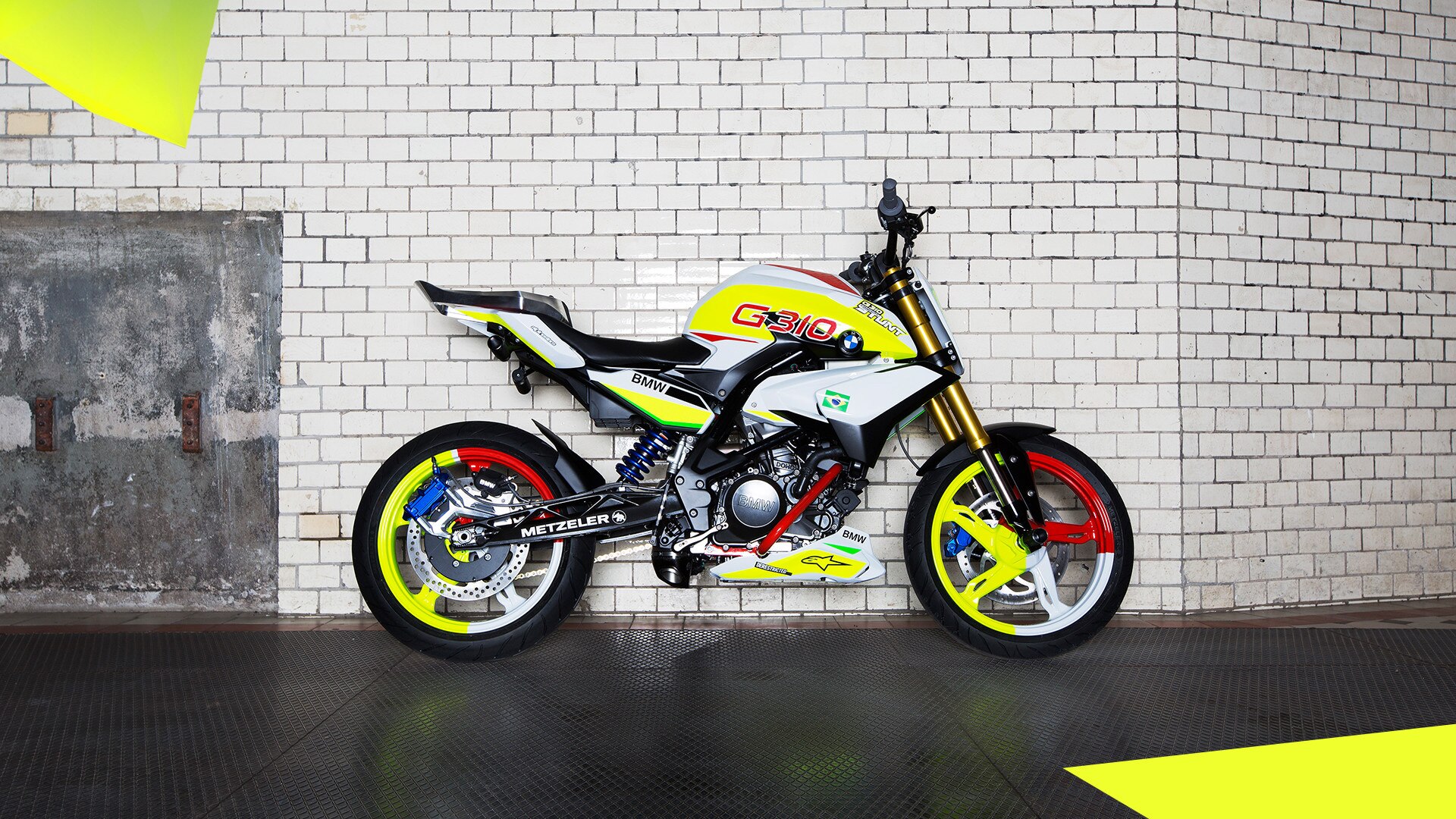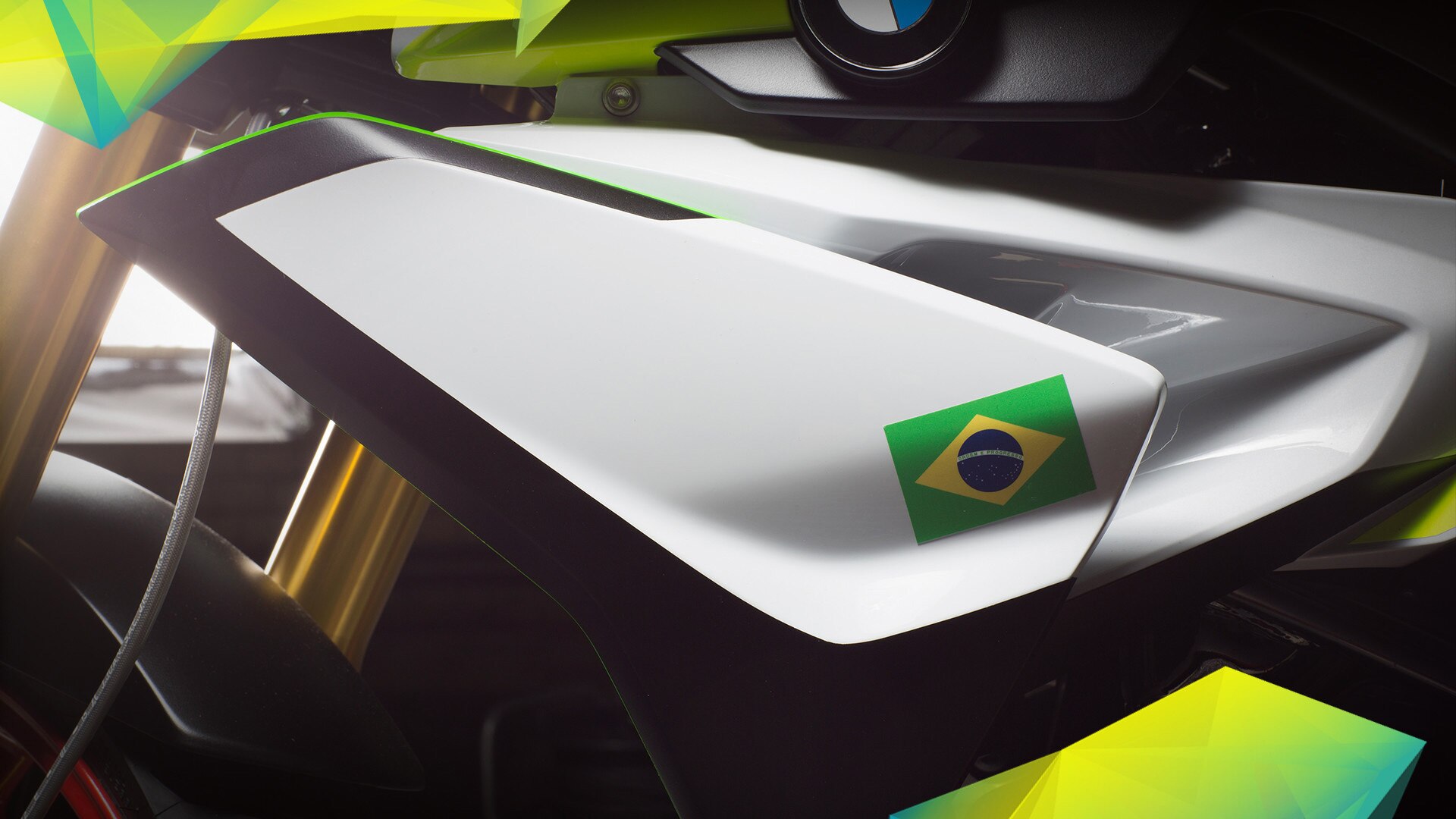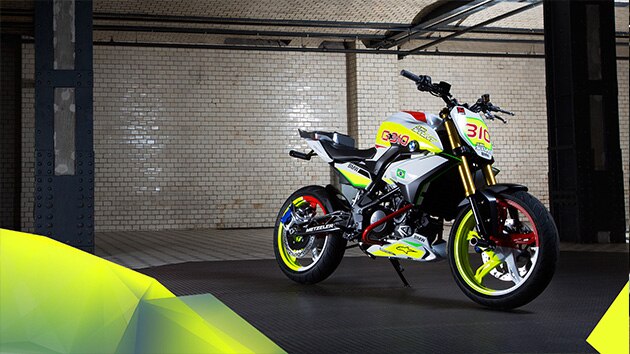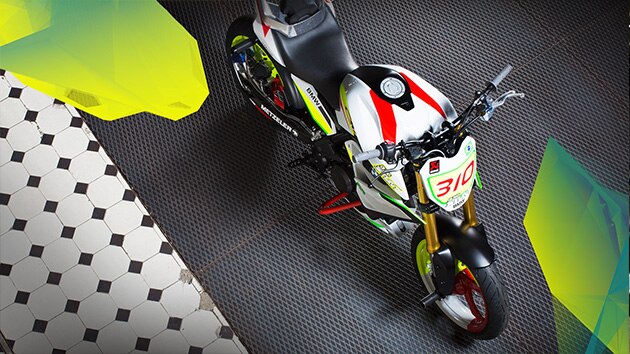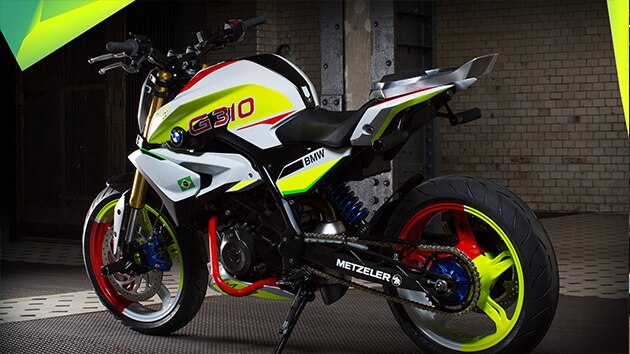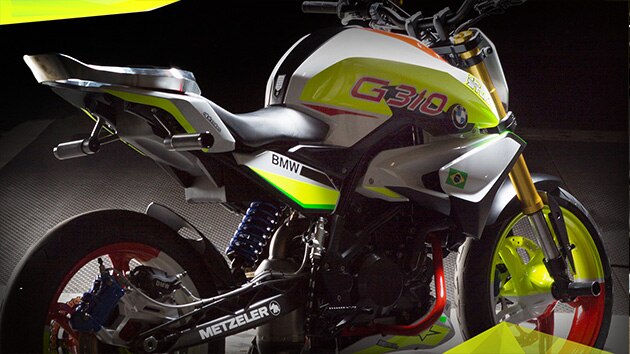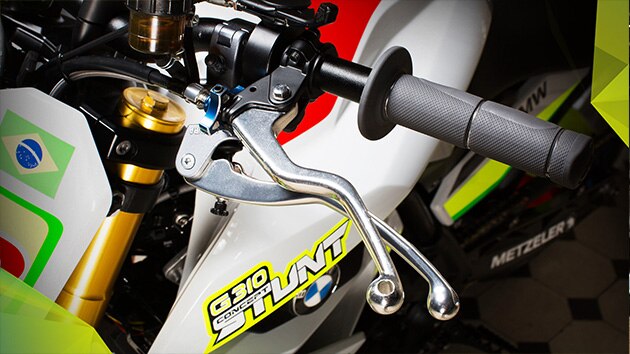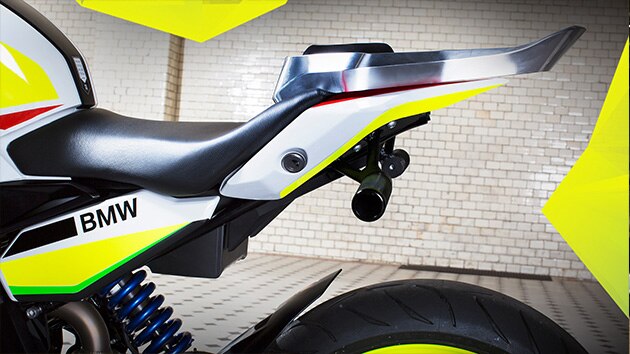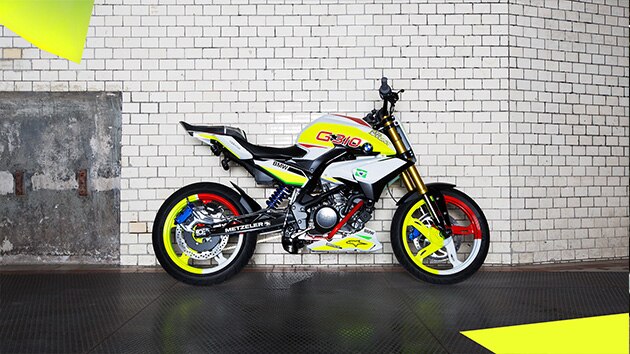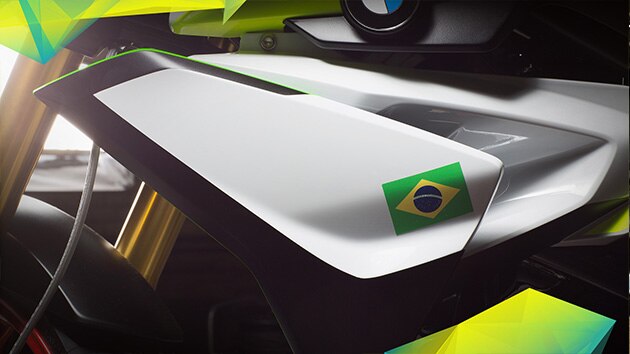 G 310 R Stunt Bike Inspiration.
G 310 R Stunt Bike Inspiration.
The colour scheme combines the BMW Motorsport colours - white, red and blue - with a modern interpretation of the colours of Brazil's national flag. The bright accents in neon yellow and green emphasise the exceptionally dynamic design and make the BMW Concept Stunt G 310 impossible to ignore, in every situation.
Nor can it fail to be heard. As usual for stunt bikes, the short exhaust pipe creates a violent, crashing sound.
+ Read more
The design of the BMW Concept Stunt G 310 is based on the DNA of the S 1000 R – a powerful and performance-oriented roadster. The innovative conception of the newly developed one-cylinder engine allows for very compact and agile proportions. To ensure that nothing stands in the way of spectacular stunts, you won't find any mirrors, lights, passenger footrests or number plates.
Instead, there are numerous stunt modifications: foot pegs on the front axle and near the seat, and a special aluminium stunt tail developed by BMW Motorrad with a so-called seat hole, which offers a safe foothold for the stunt rider – and makes breathtaking stunts possible.
+ Read more
'
The BMW Concept Stunt G 310 is a real eye-catcher. Everything about it cries out to outsmart the rules of gravity. '
Edgar Heinrich, Head of Design BMW Motorrad
Developed by professionals.